don't forget to pre-order your 2019 diary and calendar
Time's running out to score your bonus gift.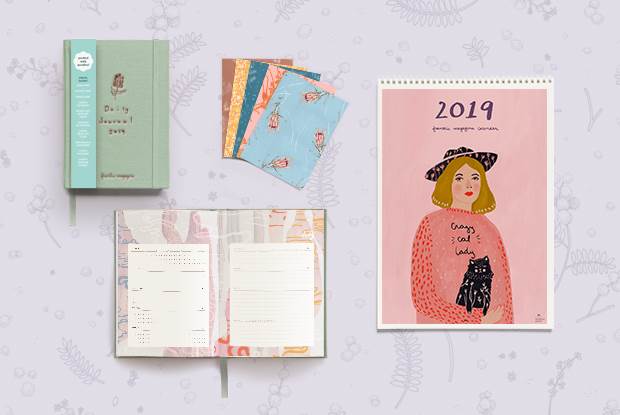 Look – it's possible some of you aren't glued to your screens 24 hours a day, stalking each and every message we send out. We understand, you have other things to do, like get the kids to school, scrub your bathroom tiles, and sit back with a cuppa while staring at the sky and working out what each cloud looks like. So, consider this a heads up:
1. The 2019 frankie diary and calendar are now available for pre-order;
2. You can nab them in a few special bundles, including the diary, calendar and a bonus pack of gift cards designed by local artist Edith Rewa; and
3. You have until October 7th to claim the extra gift.
After that, the diary and calendar will officially go on sale (hooray!) but the gift card pack will no longer be available (oh, dang). So if you'd like some sweet cards to pop on the top of a pressie or just send out to say 'hooroo', head this way and pre-order your chosen bundle – then prepare for a very organised year.