deadline anxiety
Experts say those who fear deadlines should try to set small goals. This frankie writer leaves every component until the very last minute, then does the whole thing all at once. It's definitely very healthy. 

We've teamed up with the folks at UNiDays to bring you stories about all the stuff you go through when you're studying. Did you know UNiDAYS members can nab a 25 per cent discount on their frankie magazine subscriptions? Well, now you do. Check the bottom of the story for more deets.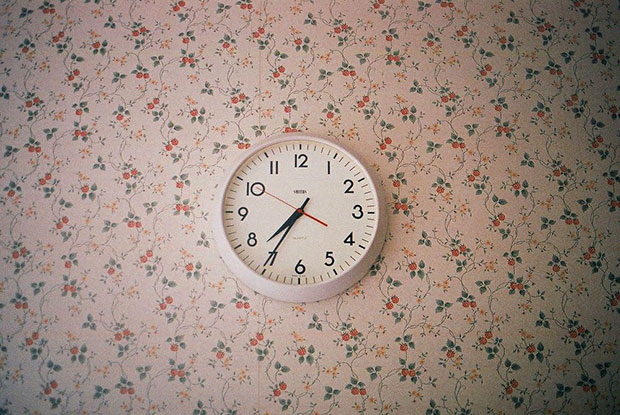 photo by Tom R. Porter

I approach deadlines the same way other people approach bathroom mould. When they see it, they know they need to deal with it, but figure it could probably wait for now. Over time, the mould grows. Its black, pitted tentacles begin to spread across the roof. Eventually, it gets so bad that they stock the house with bleach and start scrubbing at the walls. They wonder why they let it go for so long. This all would have been much easier had they dealt with it yonks ago.
At the news of an impending deadline, some people begin to panic. Their mouths dry up, they sweat, and their breathing grows rapid. To combat this, the experts say, those who fear deadlines should try to set small goals. To break the task into its component parts and deal with them one by one. It's all very sensible advice, but my approach is different. I leave every component until the very last minute, then do the whole thing all at once. It's definitely very healthy. (And not at all stressful.) One of the key benefits of ignoring impending deadlines is that you can always place your full attention on the one you're trying to accomplish. Schedules may give you structure and peace, but who's got time to make one when there's yesterday's deadline to meet! (Surprisingly, I can't say this philosophy has served me particularly well.)
I don't know how it happened, but in the past 12 months my life has basically become an amalgamation of deadlines overlapping, conflicting, and taunting me while I sleep. Maybe that's the nature of a world where having five jobs is the norm, I don't know. Either way, I'm yet to find an effective method of remembering or recording all the various dates and plans. Writing it on my hand seemed like an effective solution, until I remembered that I'm not a four-year-old child. So, in a misguided effort to conquer my deadline anxiety, I decided to buy a 'planner'. One of those little black books that 'adults' carry around. Filling it in was a real adventure. A true feat in colour-coding and remembering how to write with a pen. At first I thought it would solve things, but, as it turns out, I'm not a planner type of lady. In fact, I'm not a planning type of lady at all.
Solution number two was much better suited to my relatively irresponsible personality type: write all of my tasks on a piece of paper and conquer each of them at my own free will. What a free-loving, easy-going system, I thought. What a terrible, ridiculous idea, I now realise. As it turns out, following your 'desires' is not how you get your bills paid. The main problem with deadlines, in my opinion, is that they exist in a distant future, on a specific, singular date. So, if you write them all down in a calendar on your MacBook, it seems like it's all kind of doable. Wrong. It may seem obvious, but the reality is that deadlines are the end points of essential activities, not stand-alone events.
It's very tempting to think of myself as the type who 'just says yes' too often. That's not really the case, though. I'm no more of a 'doer' than any of the much busier people going about their lives. But, as it turns out, getting on top of your shit takes time. Eventually, deadline anxiety fades. Bathroom mould disappears. And if a few bills go unpaid, I'll just deal with the new deadline later.
This piece comes from frankie issue 76, originally published Mar/Apr 2017.
Thanks to the kind types at UNiDAYS, uni students can nab 25 per cent off their frankie subscriptions. Just click here, then register or log in using your UNiDAYS member details. Easy as!