creative business time with... tuckbox
Making cool stuff takes a lot of hard work, a bit of naivety, and a few beers to start off with, says Tuckbox furniture founder Dan de Groot.
Created in collaboration with Squarespace
Melbourne dude Dan de Groot designs and makes dreamy furniture together with his brother, Anthony. Here he chats about the hard graft of starting a creative business, mixing family and kids with work, and how to show off your wares online.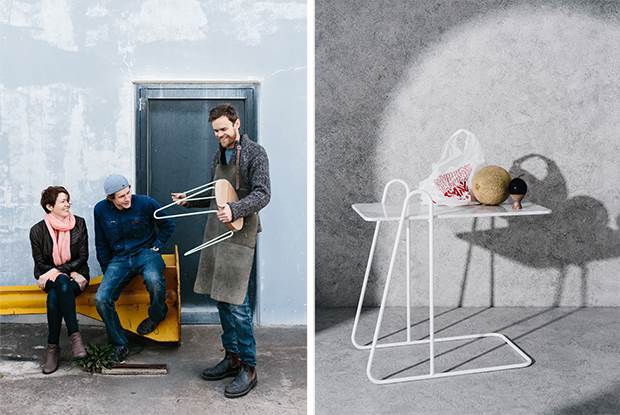 Left: snap by Stephanie Stamatis and Tara Pearce. Right: snap by Stephanie Stamatis and Lauren Bamford.
Let's start with the origin story. Where did Tuckbox come from – and how did you talk your brother into joining up? Really it was a case of the stars aligning. I'm an industrial designer by trade and had just come back from overseas with my wife Prue – a journo who helps us with our marketing – and we were looking to start something new. At the same time, my brother Anthony, who's an engineer, was moving from Sydney back down to Melbourne. It was Christmas 2013 and we were having some drinks and we just thought: why not have a go at something creative?
What was it like getting started? In hindsight, I reckon we did everything you're not meant to do when you start a business. Although that naivety probably helped a bit – I think if you had total knowledge of how much work goes into starting a small business you probably wouldn't tackle it in the first place! But we just jumped in headfirst and were fortunate that our focus on design and creativity helped us stand out from the crowd.
Tell us a bit more about Tuckbox's design philosophy. We do low-production runs and I think the reason for that is that we're real sticklers for quality. It's painstaking work, but really rewarding. Also, the materials that we choose are very honest materials – they have a nice textural quality and a natural feel to them. When you go down that route, you tend to fall in line with being more sustainable with your processes. There's so much emphasis on manufacturing things quickly now, and so often that means manufacturing irresponsibly, too. We want the stuff we make to be around for the long haul.
Snaps by Stephanie Stamatis and Tara Pearce.
How is it working so closely with family? When we were growing up, my brother and I were always working on projects together, like fixing up old cars and motorbikes. We've always had a really good working relationship and even now in the workshop we gel really well when it comes to problem-solving and getting things to work.
You're also a dad to two young kids and you and Prue are both tied up in the business – how's it been balancing those parts of your life? In a word: hard. When we first started out, we worked seven days a week for six months straight. We've stopped doing that, but we're still working every second weekend, and some nights. So I think we definitely still haven't found the right balance. But it's great that I have kids reminding me what's really important. It's so lovely to go home at the end of the day and have them both come running to the front door yelling out, "Daddy, daddy, daddy."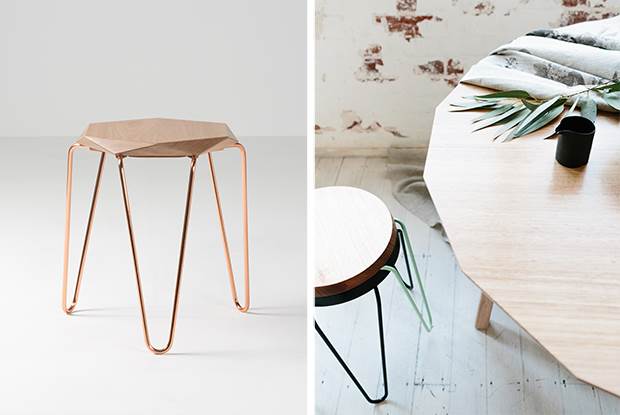 Snaps by Stephanie Stamatis and Tara Pearce.
How instrumental has Tuckbox's online presence been to building the business? We don't actually have a physical shop, so our online presence is pretty much it. For that reason we were really conscious that we needed something that both cast our products in their best light possible and was also secure, reliable and easy to use. (We're engineers in the real world, not online.) That's where Squarespace really came to the fore. We're pretty demanding when it comes to the Tuckbox aesthetic, and Squarespace had these simple templates that really reflected what we were trying to do. I've even found myself building more of an emotional connection with the website – like it's become less of a shop and more a portfolio of our work. Each piece we make is a special design for us, and being able to celebrate it so easily and beautifully on our website helps us keep our passion for what we're doing.
This excellent bit of inspiration was brought to you by Squarespace.
Want to see more of Dan and Anthony's cool stuff? Head here.
Use the code MAKEIT for 10% off your first Squarespace purchase.