come to our money matters workshop in melbourne
Need a helping hand when it comes to your cashola? We're hosting an interactive finance workshop in Melbourne.
Have you ever wished you spent a little less time in school learning how to solve for x, and a little more time learning how to manage your cashflow? Dealing with your dosh can be pretty tricky, so we're hosting 'money matters' – a friendly, chatty, non-judgy workshop on financial literacy. Think finance 101, but without the fluoro lights and droning lecturers.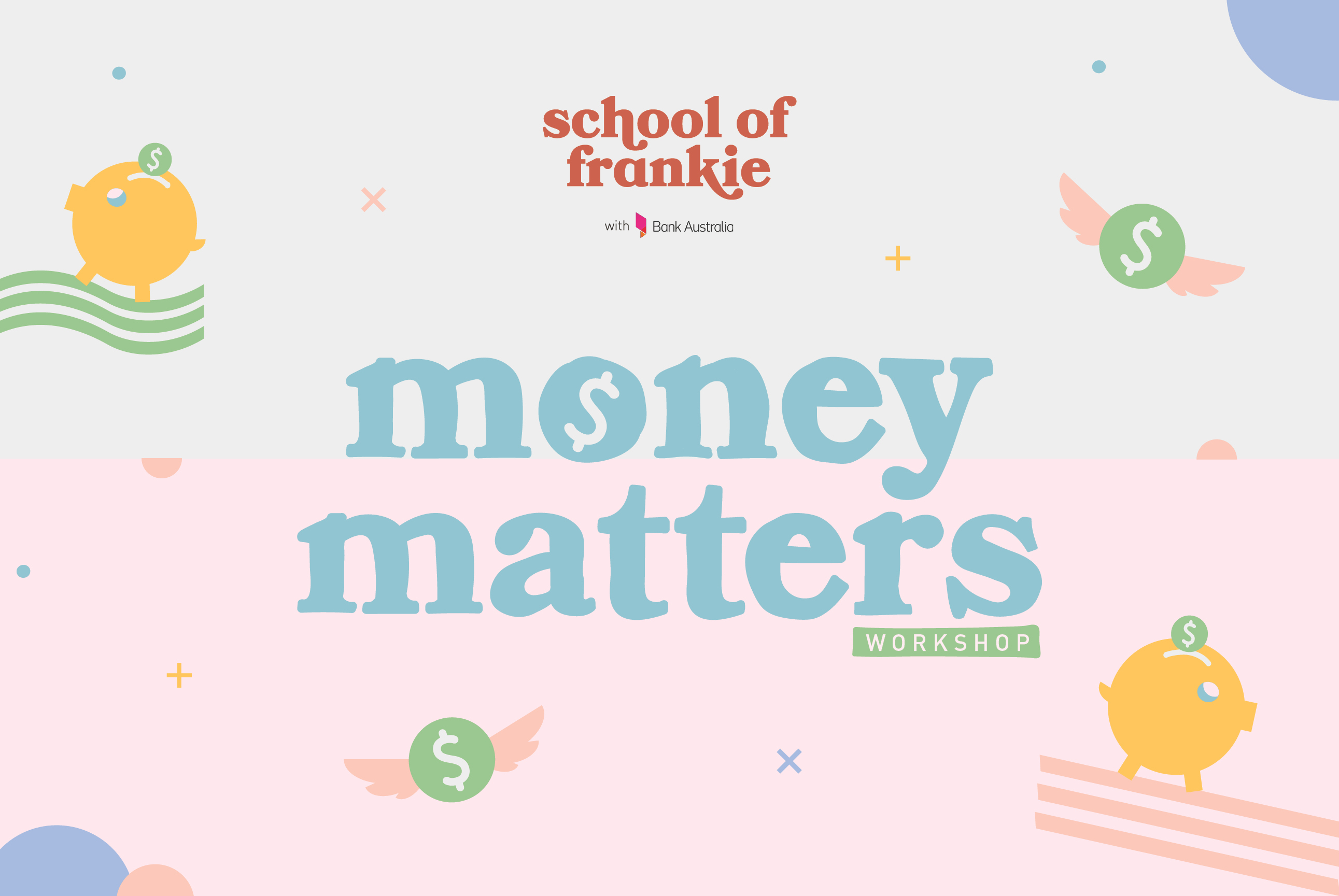 Led by She's on the Money podcast host Victoria Devine, this interactive half-day workshop will teach the basics of grown-up money stuff, like compound interest, assets and ethical investing (it's a lot less scary than it sounds, promise!). You'll also delve a little deeper into your personal relationship – or lack thereof – with your cashola.

Space for this workshop is super-limited to keep things nice and personal, so pop over here to score yourself a ticket, quicksticks!
Here are the detals:

WHEN
~Saturday, March 14th
~10am-2pm

WHERE
~Small Matters
~1 Tripovich Street, Brunswick
(pedestrian entrance at the corner of Sparta Place and Tripovich Street)

TICKETS
~$50
~Ticket price includes a yummy packed vegetarian lunch from Firecracker Event.

'money matters' is brought to you buy 'school of frankie', our guide to all the tricky stuff you wish you'd learnt in school, with support from our pals at Bank Australia.