chinwags with frankie
We're hosting panel discussions with local creatives at the Finders Keepers market.
You know that feeling when you have a great, life-affirming conversation and want to tell everybody about it? That's how we often feel when talking to Australia's rad community of small makers. So we figured, why keep this info to ourselves?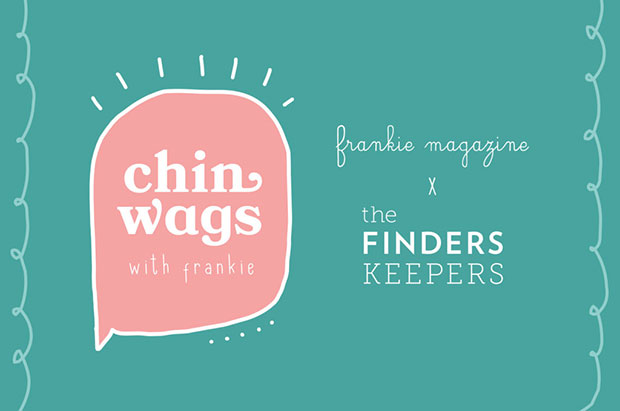 We're opening up the conversation and everyone's invited. From May 4th, 2019, we'll be hosting panel discussions with a super-clever mix of local makery types. Whether you spend your nights making stuff in your spare bedroom or run a small business doing what you love, we think you'll appreciate hearing the lineup of creatives share their wins, advice and frustrations.
WHEN AND WHERE?

The first round of panels will be happening on stage at the Sydney Finders Keepers market (Saturday May 4th and Sunday May 5th) from 10.30am, with Leta Keens (editor of SPACES and long-term member of the frankie family) taking the reins as host.
THERE'LL BE BONUS GOODIES!

If you head along, you can also make the best of our special subs offer – just ask the lovely folks at the Finders Keepers front desk how to go about it. Plus, to celebrate the FK spirit, we've organised a #frankieinthewild challenge, with free copies of frankie hidden all around the venue. If you spot one, it's yours!
So without further ado, meet the first round of lovely panellists who'll be speaking about the value of handmade: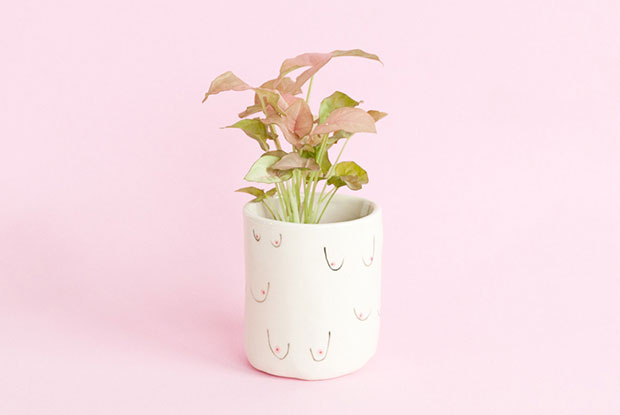 Ceramicist Bea Bellingham's work.
Saturday May 4th – 10.30am

High Tea with Mrs Woo – Sisters Rowena, Juliana and Angela Foong are the proud makers behind this local, small-run clothing label. The trio has been patternmaking, sampling, cutting and producing designs from their combined workshop and retail store in Newcastle since 2004, and are big proponents for slow fashion.
Bea Bellingham – Known for her bright, humourous ceramics, Bea Bellingham runs her business out of a studio in Marrickville, Sydney. With a focus on perfectly imperfect results, Bea's work reflects her love for the handmade and truly unique.
 
Heidi Helyard – Working from her home studio on the NSW Central Coast, Heidi creates one-off pieces of jewellery and homewares from her signature painted polymer clay 'slabs'. If you've seen her process on Instagram, you'll already know she's one talented lady.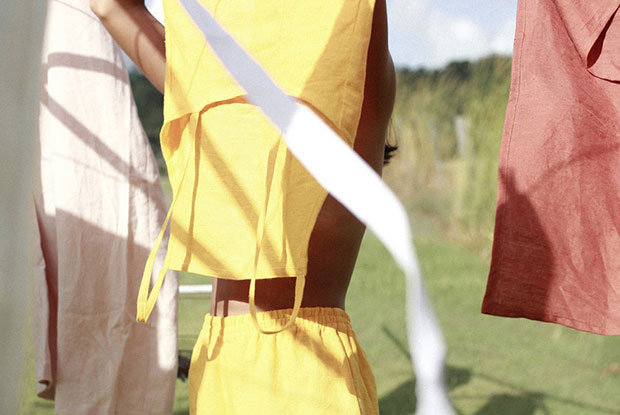 Some of Bask Capsule's designs.
Sunday May 5th – 10.30am

Bask Capsule – This Sydney-based label specialises in refined, minimal clothing in natural fibres. The business puts sustainability and ethics at the forefront, with a design and production process that's fully traceable.
Public Holiday – Carly Buteux is the one-woman show behind Public Holiday, a ceramics brand making functional pieces that bring joy to your every day. Carly also works locally, from Sydney's inner-west, and takes pride in being a part of the local makers' community.
Juno & Ace – Sacha Jacobsen creates stunning sculptural brass mobiles and wall hangings using recycled metals. The local metalsmith, whose creative practice helps her feel balanced, is also a mum of three and a strong supporter of fellow mothers who've experienced postnatal depression.

DON'T WORRY, THERE'S MORE

If you can't make it to the Sydney panel discussions, don't fret. Along with our pals at the Finders Keepers market, we'll be hitting Melbourne and Brisbane later in the year to keep chatting with more kick-arse local creatives.