books to read when you have a crush
Limerence – that obsessive fantasy state – can be both a beautiful and terrible thing, but hey, nothing soothes the soul like a good book.
Ah, crushes – can't live with 'em, can't live without 'em. There's something poetic about the overwhelming feeling you get when you can't stop thinking about someone, whether it's that mysterious new cutie at work, or you're still crushing hard on your long-time honey. Limerence – that obsessive fantasy state – can be both a beautiful and terrible thing, but hey, nothing soothes the soul like a good book. Whether you're high on the feeling of puppy love or simply wish to bury yourself in your pillows and forget about it, here are some top reads for your smitten little heart.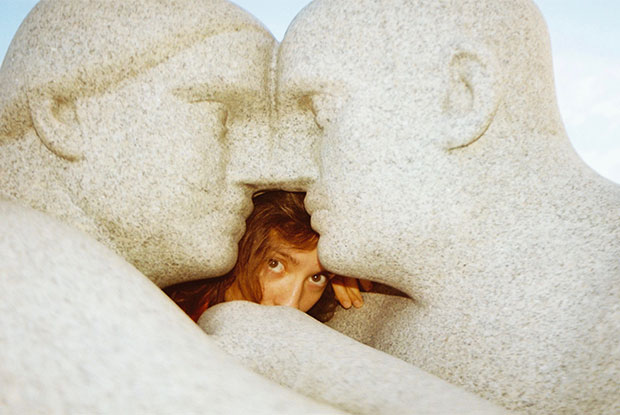 snap by Lukasz Wierzbowski
The Idiot – Elif Batuman
This semi-autobiographical, coming-of-age epic follows Selin, an 18-year-old Turkish-American girl attending Harvard University in the '90s. There she meets Ivan, an older Hungarian student, and the two start to correspond largely via email, in a strange relationship that mirrors a story they're studying in their Russian class. Batuman captures perfectly the painful uncertainty of having a crush: "He was wearing a floppy dark orange shirt that I had often seen, without ever having thought that I might someday touch it." The Idiot is addictive reading, drawing us into Selin's rich inner world as she grapples with becoming who she is alongside her turbulent feelings for this unpredictable man.
Simon vs the Homo Sapiens Agenda – Becky Albertalli
This young adult page-turner follows Simon, a teenage boy who hasn't come out to anyone, except for a stranger online. All he knows about 'Blue' is that he's also gay, and that they attend the same high school. Simon and Blue's email exchanges are equal parts wholesome and fizzing with sexual tension, taking us back to the all-consuming feeling of first love, before anyone's become jaded or cynical. Race through this book on a rainy afternoon, then fire up the TV and watch the film adaptation, Love Simon – it's feel-good stuff that'll make you shed a nostalgic tear or two.
Love Poems – Dorothy Porter
No one can write a love poem like Dorothy Porter. The late, great Aussie poet weaved magic with her words, bottling up the passionate feelings associated with love and desire into bite-sized gems. Love Poems collects some of the best of the bunch, as well as lyrics and extracts from her dreamy verse novels. Read one a day, or devour the whole lot in one go – just don't blame us when you emerge looking like the human version of the heart eyes emoji.
One Day – David Nicholls
Will they, won't they? That's the classic question at the heart of this sprawling novel, following two people on the same day every year over a period of 20 years, starting with an end-of-uni hookup. From there, we follow them as they weave in and out of each other's lives, in a compelling story that will have you hooked. Equal parts funny and moving, this is a great one if you loved Sally Rooney's Normal People – a portrait of all the what ifs everyone goes through, and life's strange, unexpected turns with the people we meet and come to love.
Insomniac City: New York, Oliver, and Me – Bill Hayes
A love letter to both a city and a person, this 2017 memoir charts photographer Bill Hayes' move to New York City at 48, after the sudden death of his long-term partner. There, he begins a relationship with his long-term acquaintance, neurologist Oliver Sacks, almost 30 years his senior. It was Sacks' first romantic encounter in over three decades, and his last before his death. It might sound bleak, but it's actually the opposite. With photos, poetry, observations and reflections, this little book is a celebration of big, real love and adventure, proving that you don't have to be young to give yourself a whole new lease on life.