books that make you smile on the inside
Here are a few reads that may cause you to secretly snigger on public transport.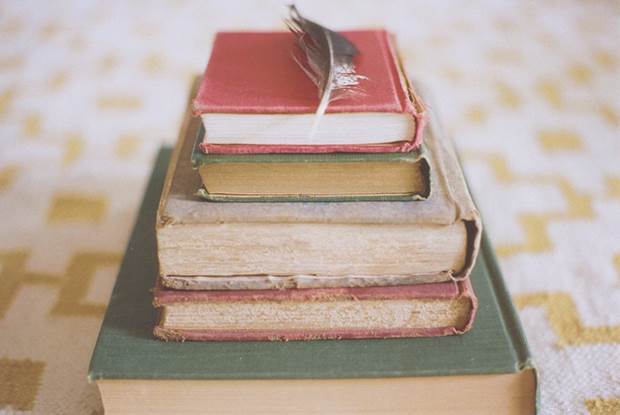 While scoffing some post-burger ice-cream with a filmmaker friend the other night, we talked about how Sofia Coppola's films (particularly everyone's favourite, Lost In Translation) make you smirk or laugh, without even being billed as comedies. But as a laugh lover, who's also a book nerd, I ask: Where are all the book equivalents of Bill Murray struggling on a Japanese game show? Where's my novel with a protagonist like ScarJo smirking over Anna Faris? Well, dear reader, let me tell you.
Aussie Jane Rawson's work has appeared in Best Australian Comedy Writing, so you know it's good. In fact, it's Best. Her 2015 novella Formaldehyde is a weird semi-sci-fi/car crash tragedy/love story told from the perspective of two different characters. That sounds a bit much – and, okay, it is. But it's a super-fun ride and full of really funny moments that I found myself relating to, even though I've never been in a semi-sci-fi/car crash tragedy/love story.
I can't imagine there are too many frankie readers who aren't fans of David Sedaris already – but hey, I didn't know about him till someone told me about him, so here I am, telling you about him. His memoirs are less about overcoming obstacles, à la Cheryl Strayed, and more about bad art and weird taxidermy. Try Me Talk Pretty One Day if you want to suppress laughs on your train ride to work in the morning, and end up looking like someone Sedaris himself would probably write about.
Sloane Crosley writes about her life in sometimes ridiculous ways, but if you're a bourgie inner-city girl like me, you might smirk along to her quandary of scoring back-of-the-truck West Elm goodies for (literally) illegally low prices, leading to some greater musings about the state of your entire life. How Did You Get This Number is a title that can make me smirk on its own, as is her 2012 essay collection I Was Told There'd Be Cake.
There's some maybe-strange writing in Lydia Davis' Can't and Won't (some stories are essentially two lines), but more often than not you find yourself smirking at the page while you bookmark it to read again later. Which I hope all these books encourage you to do, 'cos that's what we all do with funny stories right? Bookmark it in our brains so we can bring it out to make ourselves, or someone else, laugh later. This book is like a joke that keeps on giving. Wait, that sounds like Davis' work is a joke in a bad way. I don't mean that. Oh no, you know what I mean, right? Dammit. Just read these books. They'll make you smile on the inside. Promise.
Lovely pic by Lilah Shepherd.