ask a stock photographer
The life of a stock photographer sounds both odd and great: take photo, upload shot, watch it land on the side of a bus or two. But what do they actually do all day?

When you think about it, the life of a stock photographer sounds a bit odd and great: take photo, upload shot, watch it go pretty much everywhere from news blogs to memes to mags (and probably the side of a bus or two). But what do they actually do all day? We asked three of our favourite Stocksy shooters about their imagery, the importance of arses, and what it's like to work with a doona on your head.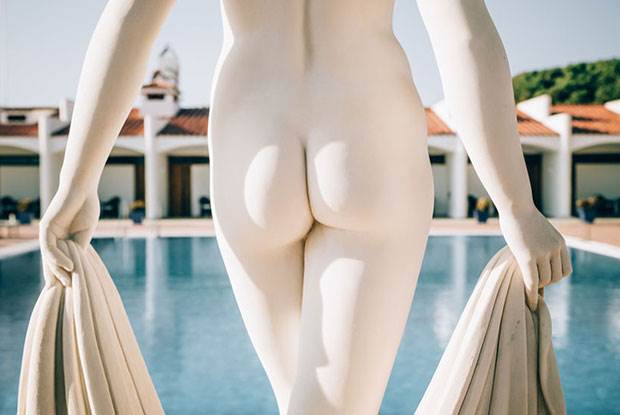 VERA LAIR // BARCELONA, SPAIN

Can you tell us a bit about this photo – was it planned, or did you just come across this arse?
I was spending a weekend on the beautiful Mediterranean Costa Brava in the north of Spain when I stumbled on this awesome artwork depicting a woman's backside. The rounded shape inspired me to capture it. I believe it represents the true essence of the beauty of a woman's body against the current norms imposed on women in modern times.
What kind of story do you hope the image gets paired with?
This bottom is well rounded, fleshy and feminine. I do hope this pic will be used to celebrate the natural form and true beauty of a human body.
What makes a good stock shot, do you think?
Pictures should be able to tell a story while conveying the emotions behind it, and that is what I try to pursue with every picture I take.
Your Stocksy photos are quite varied: some street stuff, some styled studio shots. Is it important to you to mix it up?
I wake up in the morning without really knowing what photo style I will shoot. Every day is a new day. No boredom, no routine!
What makes stock shots different from other kinds of projects you work on?
When working with clients or on a specific project, photos I shoot tend to be more structured and planned in advance. However for stock shots and personal ones, I do let my mind guide me, which gives more freedom of movement and creativity.
Where's the weirdest place one of your stock shots has taken you?
That definitely would be in a kitchen, with a pastry chef icing a donut that was used by a client to depict a cooking class using sperm. True story!
See more of Vera's cool shots here.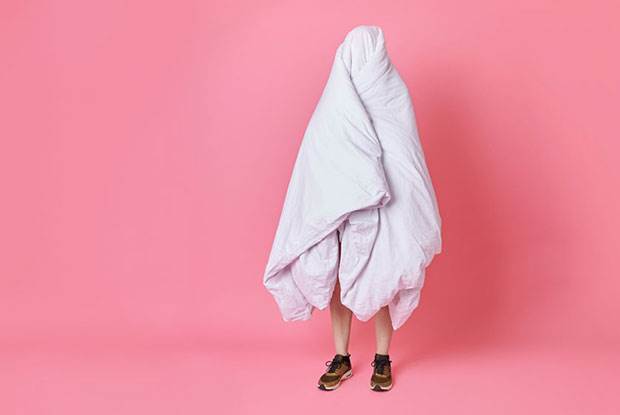 KELLIE FRENCH // LONDON, UK
Hello! What's the story behind this photo?
I shoot a weekly column in a Saturday magazine for The Guardian. The column is written by the journalist Zoe Williams, and it's all about keeping a healthy body and mind. This shot was for a piece Zoe wrote about starting to get fit – "From Your Bed to a 5K". It's a classic example of a simple collision: in this instance, getting out of bed and running. I shot it in my studio and it's me under the duvet!
What kind of story do you hope the image gets paired with?
Well, this was a commissioned piece, but it has also been licensed through Stocksy a few times. This is a thing I love about Stocksy, that you can give life to previously commissioned work once its usage period has expired – reuse and recycle!
What kind of thought process do you go through when you're planning a stock shot? What makes it good?
I think of popular themes and then try out collisions, or surrealism. I try to be witty and original. Stock imagery historically has had a bad name. In the ad world if someone describes one of your pictures as 'Looking like a stock shot,' it is normally a criticism. Stocksy is different. They curate a collection with good ideas and original aesthetics.
Do you do other photography work aside from Stocksy?
I shoot fine art, editorial, advertising and stock imagery. In a funny way, the fine art and the stock imagery give me the most freedom, as I work to my own brief. For me, advertising is the most lucrative and editorial is the most reliable. As a photographer, you need to be flexible and constantly look for new ways to have your work commissioned.
See more of Kellie's cool shots here.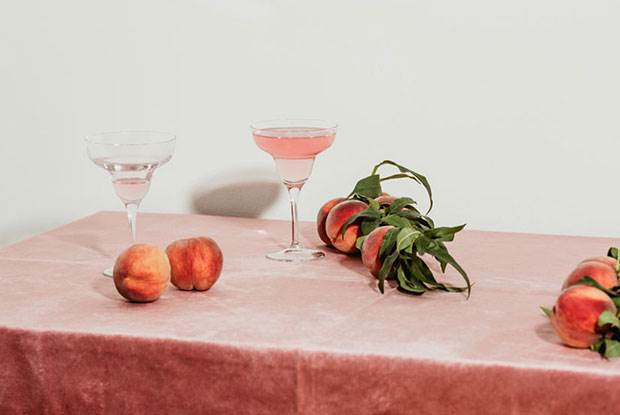 TATJANA ZLATKOVIC // BELGRADE, SERBIA
Tell us a little bit about this photo – what vibe were you going for?
In my photos I like to play with light, textures, colours and shapes. In this particular photo I wanted to make a summery atmosphere, playing with similar colours on the pink lemonade, peaches and velvet, and focusing on their textures.
How much prep work goes into a photo like this?
Every shoot requires a bit of time. Firstly, I have an idea that I want to convert into a scene. I draw it on paper. Then I find the food and all the props for that shoot. For this particular shot, I needed about a day of preparation, to write an idea, to prepare all the ingredients, and to match everything together.
A lot of your images are done in still life, maybe with someone's hand in frame – very few whole people! Why is that?
Yes, most of my photos are photos of food, products and still life. Using hands gives something mystic and lifelike to the photo. I don't involve whole people because the focus of my pictures is always on food!
What's the hardest thing about photographing edible stuff?
I think about food as a matter of shape, colour and texture. It changes quickly. The hardest thing about photographing food is that you have to always be very fast.
Have you seen your photos used in lots of different media?
Yes, most of my photos I've seen in magazines, blogs and other media. I especially remember when I saw my pictures on the site of one of my favourite fashion brands. I was very excited about that.
Do you do other photography work aside from Stocksy?
Yes, I also work for clients. This is a bit different from the work for Stocksy, because the clients have their products and their requirements. But also they give me freedom to shoot it in my way.
See more of Tatjana's cool shots here.
These lovely little photo chats were brought to you by our friends at Stocksy. Check out their amazing curated photos and vids here for a fresh and unique approach to stock imagery.