anna hollow photography interview
If you ever needed proof that age and artistic talent aren't intrinsically linked, just point your peepers towards the photography of California snapper Anna Hollow.
If you ever needed proof that age and artistic talent aren't intrinsically linked, just point your peepers towards the photography of California snapper Anna Hollow. The talented teen's work has really captured our fancy of late, so we threw a few questions her way to find out the secret of her success.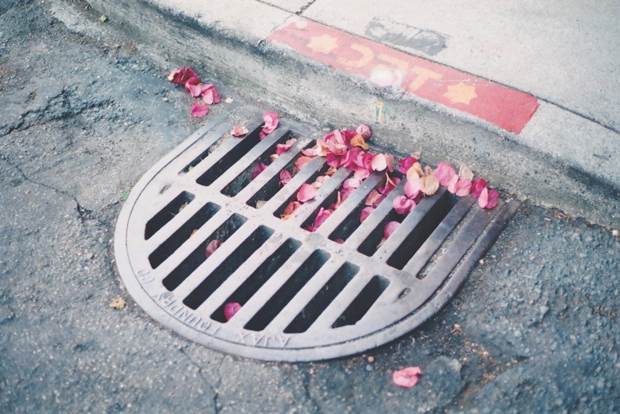 What is your name and how old are you? My name is Anna Hollow and I just turned 19.

Where were you born and where do you live now? I was born in Gardena, California (located in south-western Los Angeles) and I am currently residing about two hours south of there with my family in a tiny baby city called Menifee. We moved here when I was three, and I can still remember my dad and uncles jokingly carrying the couch - with toddler me still sitting on it -from our old living room into the moving truck.

How does where you live affect your photography? Growing up in Menifee has had a pretty significant impact on the kinds of pictures I take. It's technically the suburbs, but there is also lots of farmland between all the tract housing developments, which makes for an interesting mix and gives it a kind of small town feel. Everything is dry and dusty as can be here from June through January. In that way, it reminds me of the sepia Kansas scenes in the Wizard of Oz. It's not the most nurturing environment when it comes to art, unfortunately. I spent a good portion of my childhood reading myself into other lives, or spending time by myself in our backyard, creating my own dream world with my imaginary friends. Now I find myself making art about fantasy environments, other time periods, etc. Dreaming of what it would be like to be someone else, somewhere else. I'm completely fascinated by cities. Life is so different. I think you're exposed to a lot more realness when you grow up in a city.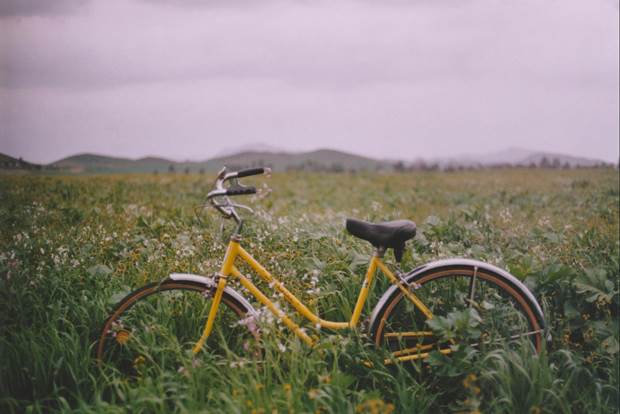 When did you first know you wanted to be a photographer? At one point when I was a kid, I spent hours every day just dressing my dolls and setting them up in elaborate poses around my bedroom. One afternoon, I asked my mum if I could borrow the family camera to take some pictures of a set-up that I suppose I was particularly proud of. I was probably around five or six years old. The film came back blurry and ten steps below mediocre (if I'm being kind), but I was so excited just to have taken my very own pictures! It's silly, but that was the instant I first remember being captivated by the idea of photography.
Truthfully though, I've never really had a moment where I've felt outright that I want to be a photographer. I've just had about a million moments of wanting to create photographs that can somehow connect emotionally with other human beings. I want to make people feel things. My ultimate goal is to get as good as I can possibly get at this. But at the same time, I never want to reach a point where I say, "Okay, good enough," about anything I've made, because I believe that there is always room for improvement.

What areas, things or people in your neighbourhood do you most like to photograph? There are a couple patchy spots of trees and wildflowers and grass that flourish when we get some rain in the springtime months, and I've loved walking to them to take pictures since I was about 14 or so. I'll tie a flower around a tree branch or make some drawings in the ground to mark my visits. I look at these places in an almost human way. Like, if I haven't visited in a while, they're probably lonely, and I feel guilty! I read The Giving Tree way too much when I was a kid.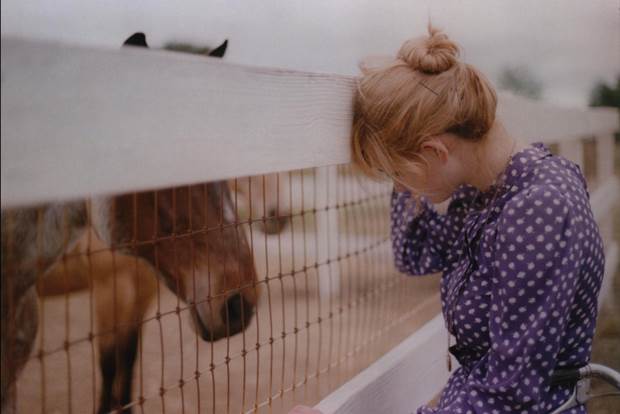 What kind of subjects interest you the most? Oh, that's so hard to answer. I like to take pictures of people who are in love. I feel like I take a lot of pictures of teenage girls, just because I'm real keen on picking out outfits for them to wear and also I think their brains are made out of magic. I never used to take many pictures of boys because I felt like I couldn't understand them at all, and they were just life's big mystery to me. But now I really love to take pictures of my friendboy. He writes the most wonderful music, but he barely ever lets me hear it! I like subjects that have a lot going on deep inside of them that you have to look for. And it's not always humans. Sometimes it's places or things. I'm interested in the unknown.

What kinds of ideas are you working on at the moment? I've got a couple of small shoots that I'm piecing together and then a few bigger ones too! One of them is going to be very Edwardian, with a sort of Picnic at Hanging Rock feel to it. I'm hoping to make it up to San Francisco soon to shoot some Jackie O-inspired pictures of my model/photographer friend, Shelbie. We do a lot of time period interpretation shoots when we get together. I love collaborating with her – that girl is a party and half! We're talking about putting together a photobook of babes from other decades in the near future. I've also been working with a musician on some album artwork, making a collage piece for a magazine, and designing some clothes I want to sew and sell on Etsy. And I'm doing a little personal project where I'm attempting to paint or draw something every day. I try to be a busy bee.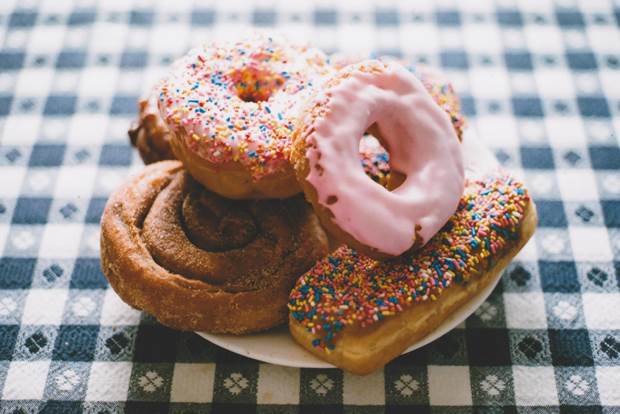 When it comes to taking photos, do you have more of a controlled/set-up or spontaneous style? My shooting style falls somewhat in the middle of control and spontaneity. I will usually have a rough idea of what I want in terms of scenario, and a lot of the time it's based around a character I've made up in my head. I will sometimes sketch out my ideas as they come to me. However, unless I have an extremely specific picture already mentally envisioned, I like to keep things loose when I shoot. Most of the time, my favourite photos are the ones that happen after I think I'm done taking pictures, and then my model just moves a certain way, and I find myself immediately picking my camera back up and hurriedly snapping a photograph. So it's basically stylised candidness. As I've gotten older, I've learned that one of the most important parts of photography is waiting.

Do you take the same care with personal photographs as you do with commercial/artistic work? Yes, I do! I try to put my whole heart into every picture I take, whether it's a personal snapshot or a commissioned shoot. From the time I was 14, I've taken my camera absolutely everywhere with me, and treated it with all the sanctity of a middle school diary. I have a small collection of personal photographs that I haven't shown anybody in the whole wide world because they mean so much to me.

What are the hallmarks of a great photographer? I think the best photographers are the ones that are very honest and very humble. They know how to understand and appreciate.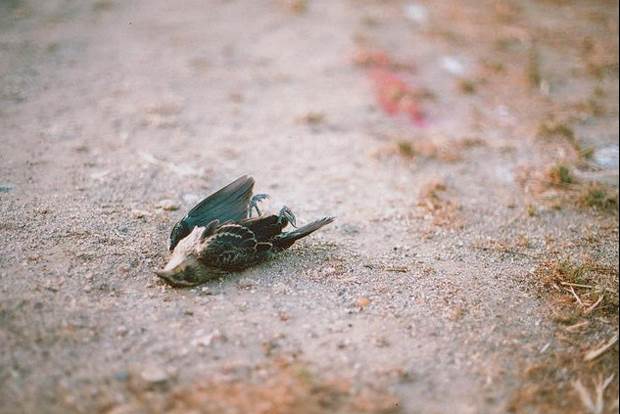 What are your thoughts on the rise of mobile phone photography and Instagram? My answer may be a tad biased due to the fact that I still use the same little flip phone I got when I was a pre-teen, but to be completely honest, it makes me feel a little bit sad. Not to say that there aren't some wonderful photos on the 'grams, because I have seen some truly beautiful pictures taken with mobile phones, I just feel like a lot of emphasis is placed upon gaining large followings and maintaining some sort of personal image or brand. It's hard to go anywhere these days and not see people with their faces constantly in their phones—as if they're okay with seeing the world through a little box. I think that there is a considerable difference between documenting your life with your phone and documenting your life from your phone.

What is the strangest thing or thought that has inspired a photo? Hmmm. Well, it's not really that strange, but I have a picture of a bunch of flowers I collected and arranged on my front lawn to spell out a dirty word when I was 15. I got the idea while listening to the song In Bloom by Nirvana. There's that line, "nature is a whore," and it just made me think about flowers and how ironic it would be to show a horrible, nasty word through something that's very obviously beautiful.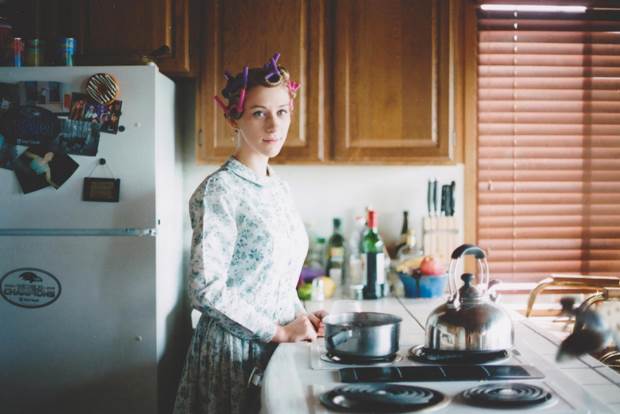 What other photographers do you love? So many! Some of my all-time favourites are Cecil Beaton, Margaret Bourke-White, Richard Avedon, Diane Arbus, David Bailey, Norman Parkinson, Linda McCartney, William Eggleston, Sally Mann, Guy Bourdin, Clare Shilland, Venetia Scott, Rodney Smith, Ryan McGinley, and of course, the magnificent Tim Walker. I am also lucky to know a tonne of extraordinarily talented people whose work I admire and am constantly inspired by, such as Cari Ann Wayman, Erica Segovia, Chelsea Peacock, Shelbie Dimond, Hana Haley, Kate and Amanda Pulley, Mike Bailey-Gates, Sophie Fontaine, Marie Zucker, Michela Heim, Katie Eleanor, Michele Mobley, Alex Simms, Joe Curtin -this isn't even half of them!

Where can we see more of your work? At present, I am knee-deep in completely redesigning my personal website, but you can see lots more of my pictures and other artwork on my Flickr, Facebook page, and photoblog.