a very frankie puzzle book
Embrace your inner-nerd, people – we've gone and made a hand-drawn puzzle book (and it's pretty bloody ace).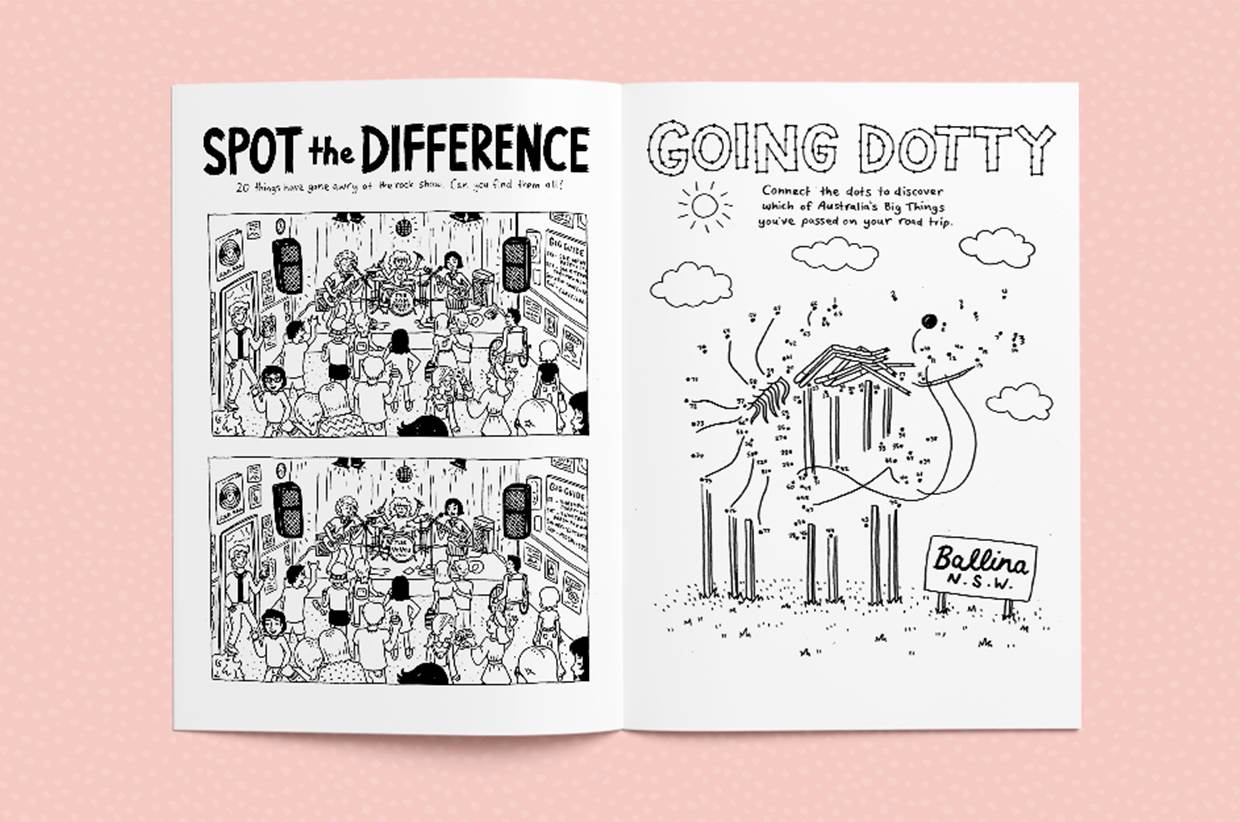 Oh, hi there! Do you want something to snuggle up with that isn't a cat, dog or flatulent partner? While all these things have their time and place, a puzzle book is a pretty darn lovely thing to curl up with on the couch. And guess what? We've gone and made our own. Yes, that's right – in the cosy new issue of frankie (that's issue 84, folks) you'll find a lift-out puzzle book, illustrated by our mate Ashley Ronning. It's chock-full of stuff to keep your brain and fingers busy, including this here rock 'n' roll spot the difference. To get your mitts on the real thing, nab yourself a copy of issue 84, or subscribe from $10.50.