a little chinwag with frankie cover artist abbey lossing
"Most people I draw are completely made up."
Love the cover of the latest frankie? Us too. We asked the talented lass who created it, Abbey Lossing, to tell us all about her process, and what inspired this particular lady and pooch.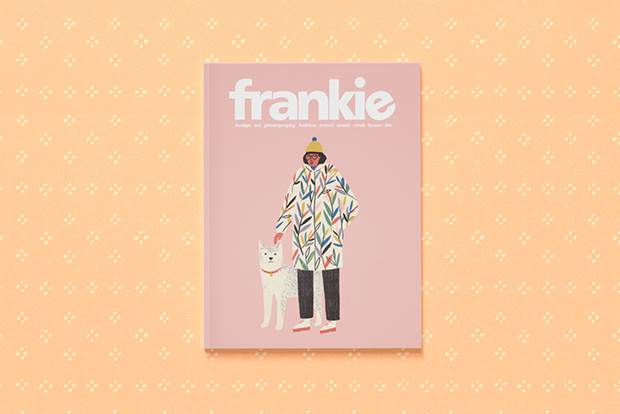 Tell us a bit about yourself, please. I'm an illustrator based in Brooklyn, New York. I worked as a staff illustrator at both BuzzFeed and Vice News, before taking the plunge into full-time freelance last year.
How do you describe your style of art? My style is influenced by my background in screenprinting and my love for textile design. I love drawing people, and try to integrate patterns and shapes whenever possible.
What kinds of materials do you use? Occasionally I create limited edition screenprints, but other than that, my work is completely digital.
Talk us through your creative process. I start with a rough sketch in Photoshop, then build it up to a more finalised drawing using layers. Next, I choose the colour palette. My work is fairly simple, so finding a successful colour combination is really important. Working digitally gives me the ability to quickly change and adjust colours until I find something that works. It's a lot of trial and error.
Who are the lady and dog in this image? Most people I draw are completely made up. I drew the lady first, and it seemed like she was missing something. I decided she needed a dog companion, and since she was dressed in a winter outfit, a husky seemed like a good fit.
What do you listen to or watch while you're drawing? Mostly podcasts and music. The US political situation is... interesting at the moment, so I mostly listen to political podcasts. For music, I've been digging Father John Misty and Leon Bridges. Punch Brothers are an old-time favourite, as well.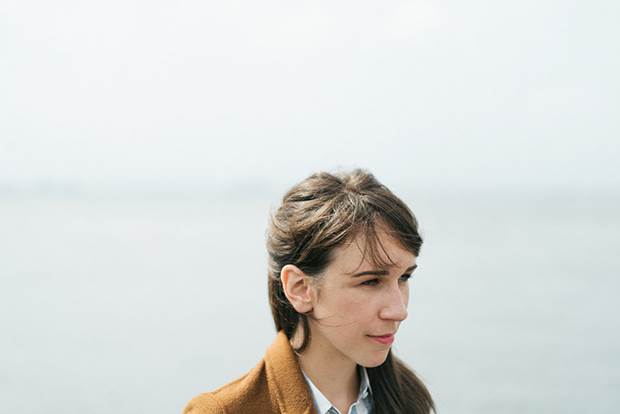 Want to see Abbey's lovely cover 'in real life', as they say? Hook yourself up with a copy of issue 83 over here, or pop over this-a-way to subscribe from $10.50. Check out more of Abbey's work on her website and Instagram.