a few rad ladies making instagram their business
Meet six snap-happy types who have taken the visual power of Instagram to the next level. 

Ah, the sweet, sweet satisfaction of a perfectly filtered and captioned Instagram photo. There's something about the social media site that can even make your daggy uncle Baz feel like a star. But there are a few folks out there who have cleverly made Instagram a ginormous part of their work. These snap-happy types have taken the visual power of the app to the next level, using it to promote awesome causes, make new mates and build positive communities of likeminded folks.

Our pals at Milkshake are celebrating their success with the first-ever list of 50 Instapreneurial Women To Know, and we've picked a handful of our favourites to introduce you to below.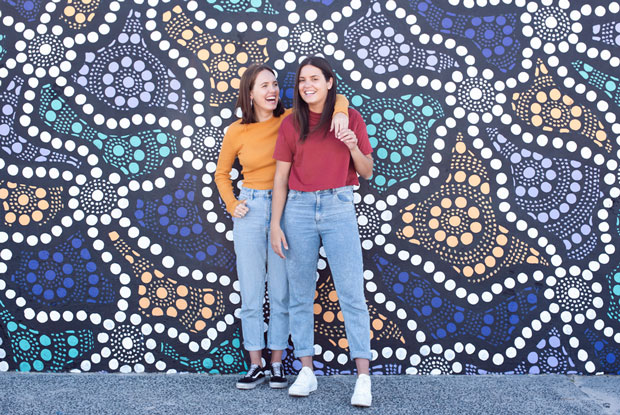 TIDDAS 4 TIDDAS / @tiddas4tiddas How good are sisters? They're wardrobe-raiding, prank-pulling, attention-hogging best friends for life. But Marlee and Keely Silva also happen to be sisters on a mission. The Kamilaroi ladies teamed up in 2018 to start Tiddas 4 Tiddas, an Instagram spruiking the rad achievements of fellow Aboriginal and Torres Strait Islander women. They share real-life stories of the country's deadliest tiddas (sisters), so folks can lift up and empower one another. And they're doing a bang-up job: Tiddas 4 Tiddas has racked up more than 14,000 followers in less than a year. Follow them for Indigenous artwork, fashion, activism and, best of all, inspiring yarns with amazing women.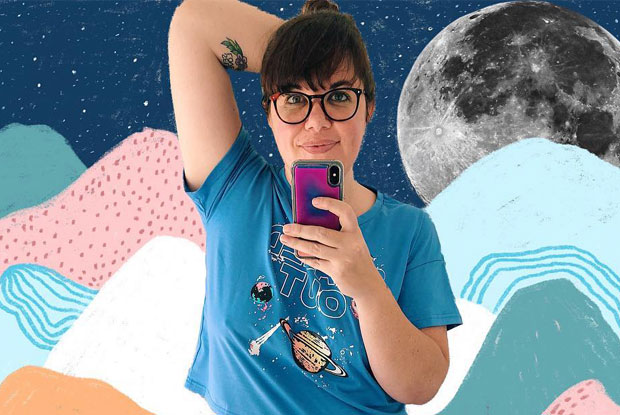 JANELLE SILVER / @janellesilver We all know the feeling: one minute we're at home, lounging in our trackies, watching Judge Judy re-runs and wiping biscuit crumbs off our shirts – basically having the best day ever – then a scroll through Instagram brings on a dreaded case of comparisonitis. "Wait," you think, "am I failing at life because I'm not kicking back on a pool float in the Maldives?" Well, dear readers, you need to get yourself to Janelle Silver's incredibly life-affirming Instagram page, quicksticks. The illustrator and self-described "messy human" is all about keeping it real, and is super-open about her struggles with self-doubt, anxiety and depression – over on her feed, you'll find cheerfully illustrated tips for overcoming bad feels. If you need positive reinforcement IRL, you can pick up one of her self-care-themed temporary tattoos at Heart + Hands Store.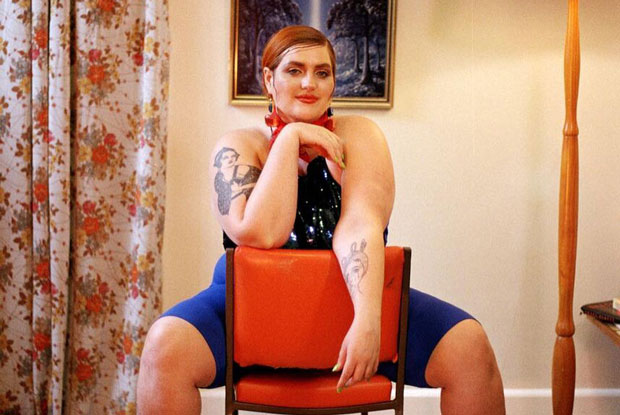 LAURA DU VÈ / @femmeplastic If you happen to show someone Laura Du Vè's brassy, confident and generally awesome Instagram presence, and that person does not get all gooey and fall in love, they're most definitely a robot. Laura's the coolest. Who else would style themselves as the love child of Natasha Lyonne and Jessica Rabbit for an LGBTQI reboot of The Fifth Element? No one, that's who. The Melbourne-based visual artist and model has built a devoted following – especially in plus-size and queer communities around the world – for her artful and activism-focused Instagram presence. Her snaps put her signature brand of femme sensuality on full display, whether she's posing in some pretty bitchin' duds, or working behind the camera to showcase models of all sizes and gender identities.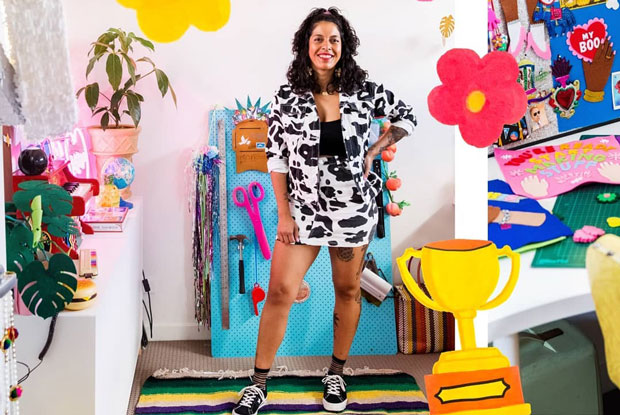 KITIYA PALASKAS / @kitiyapalaskas We're no strangers to crafty lass Kitiya Palaskas, the Melbourne designer who's been whipping up frankie DIY projects for yonks. You might have seen her bold and playful creations around these here parts, but she also works as a prop designer, craft instructor and public speaker. She's passionate about teaching people to make their own stuff by hand (especially in this screen-focused digital age), and in 2018 she started Real Talk, an online wellbeing project for creatives to have open conversations about mental health. On top of all that, there's her all-round delightful Instagram feed – a kaleidoscopic dream world filled with flowers, pinatas, unicorns and some much-needed good vibes.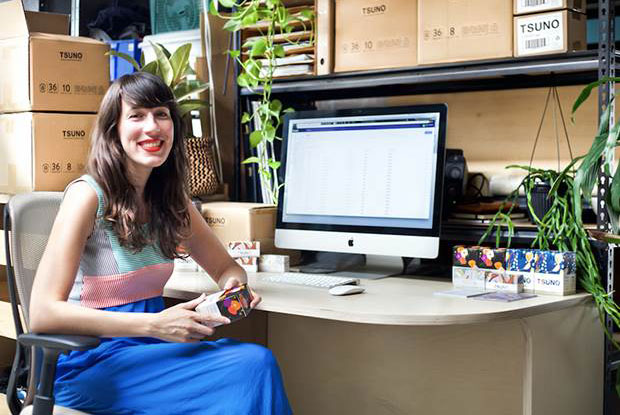 ROZ CAMPBELL / @_tsuno_ Aunt Flo. Crimson tide. That time of the month. There are heaps of cryptic euphemisms for a completely natural human experience. But plenty of menstruating folks are still sneaking tampons from their desks to the toilet like they're on a top-secret mission. That's why it's so cool to see a natural tampon and sanitary pad brand like Tsuno, founded by Roz Campbell, be so chill, open and honest about periods. Hit up their Instagram for period-related observations, activism and artwork, like this very necessary photoshop of Cardi B on a pad. As a bonus, they donate half their profits towards educating girls living in poverty.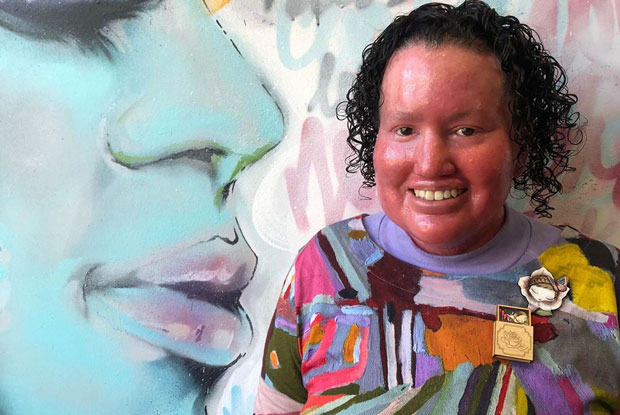 CARLY FINDLAY / @carlyfindlay
Say hello to Carly Findlay. Seriously, say hello. The writer, speaker and "appearance activist", who has a rare skin condition called ichthyosis, wants people to have a chat with her instead of gawking or being rude. On Instagram, she documents her adventures as an influential commentator on issues regarding disability, representation and bullying. But you can also follow her for warm and engaging updates on her life, and to have a sticky beak at her super-colourful and stylish wardrobe.
This fun round-up was created in collaboration with Milkshake, the new app that makes it easy for you to create super-cute (and free) Insta-friendly websites from your phone. 
If you're looking for some more rad ladies to follow, Milkshake have just announced the inaugural list of 'Milkshake's 50 Instapreneurial Women to Know'. Our own Sophie Kalagas, frankie editor, judged the Changemakers category. Pop on over to Milkshake to see their top Creators, Innovators, Lifestylers, Entertainers and Changemakers for 2019.