new year's eve rainbow makeup tutorial
Shine brighter than the fireworks.
If there was ever a time to paint your face the colours of the rainbow (Mardi Gras aside), it would be New Year's Eve. This electric-hued look was made to give the fireworks display a run for its money, so throw all your concepts of minimalism out the window – it's party time.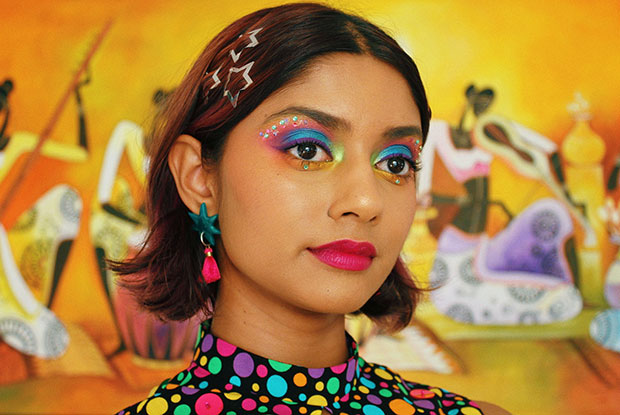 TOOLS
bright eyeshadows in pink, purple, green, blue, and yellow gold
eye primer
purple eyeliner
highlighter
mascara
pink lipstick
cosmetic glitter and jewels of your choice
eyelash glue
cosmetic glitter glue
assorted brushes (cheek and eye brushes)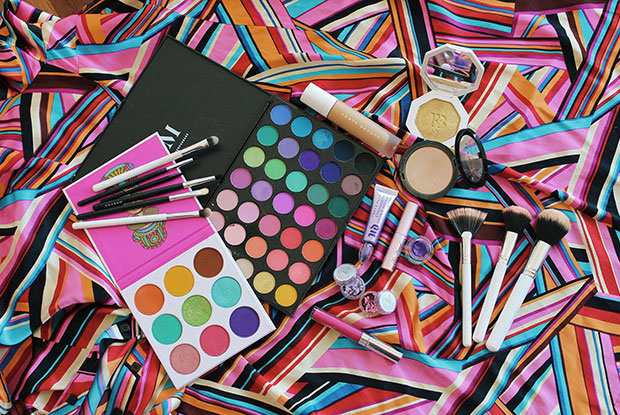 1. Start with a clean and moisturised face. Then, fill in your brows and apply foundation and/or concealer to your liking. I used a long-wearing matte foundation, followed by a powder.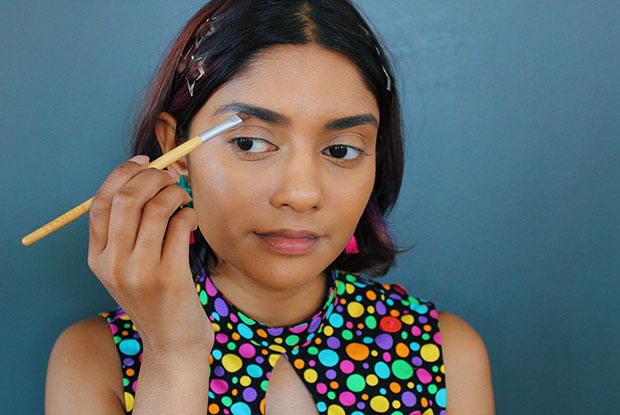 2. Prime your lids to make sure your eyeshadow lasts all through the night (you don't want it to sweat off into a jumble of colours). Then use a light pink eyeshadow as a transition colour/base for the brighter shadows.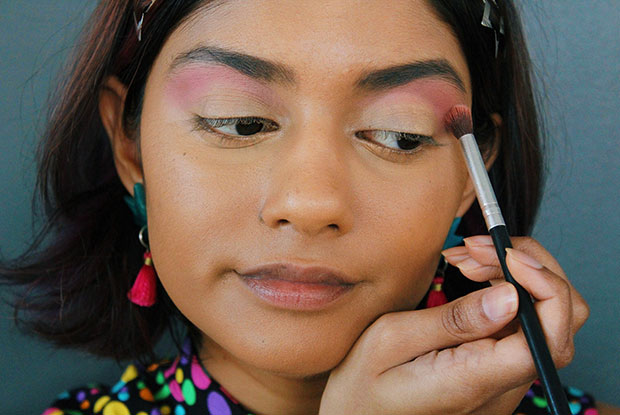 3. Blend a hot pink shadow into the crease, fluffing it out at the outer edge of the eye.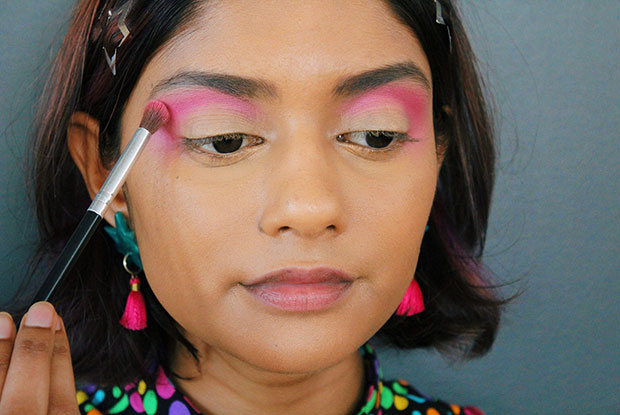 4. Use an orange shadow on a fluffy brush under the outer corners of the eyes, blending it outwards. Bring the orange shadow under the waterline of your eye.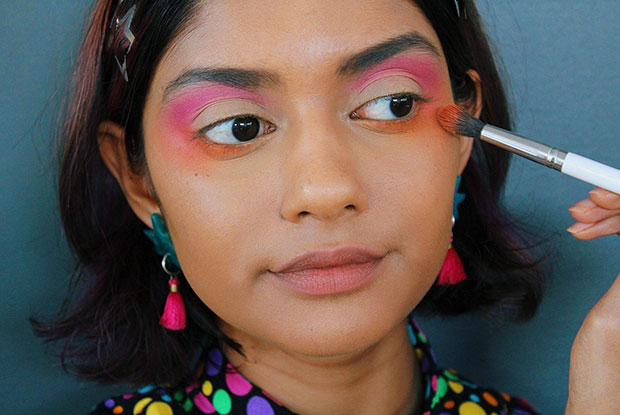 5. Blend a purple shadow onto the outer corner and into the crease of the eye using a small fluffy brush.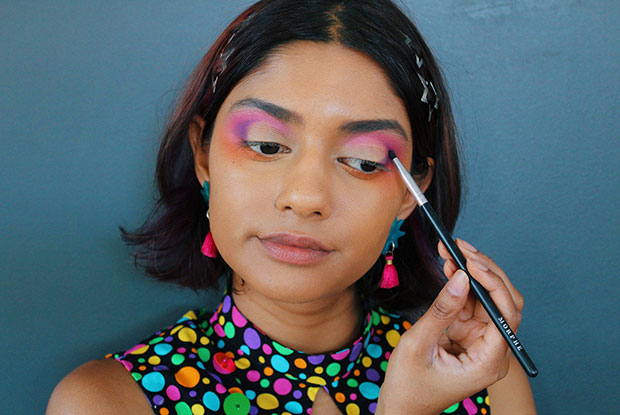 6. Use your finger or a flat brush to press a metallic blue shadow onto your eyelid. Blend any harsh lines with your finger or a small fluffy brush.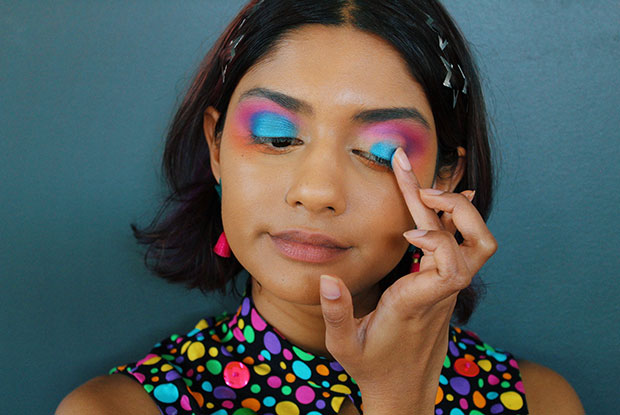 7. Apply bright green shadow onto the inner corner of your eye, and blend into the other colours using a fluffy brush.




8. Apply a yellow-gold shadow to the bottom of your inner corners, and blend into the orange shadow below your waterline. Add the same yellow-gold shadow to your brow bone.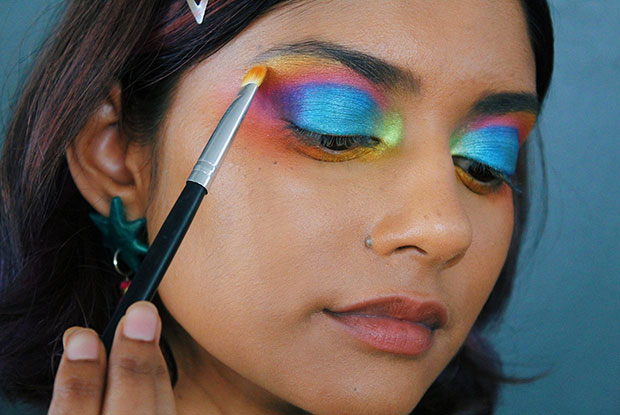 9. Use a purple eyeliner or shadow to line your eyes, winging it out at the edges. Add mascara to your lashes.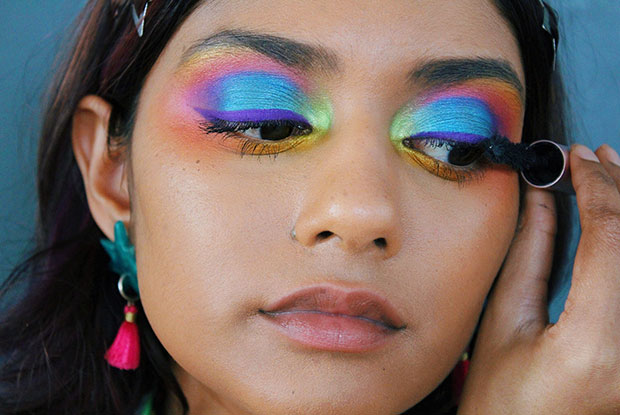 10. You can finish the eye look here, or you can add some extra sparkle to amp it up. Use a mix of chunky and fine cosmetic glitter (preferably biodegradable), and glitter adhesive to stick the glitter onto your brow bone.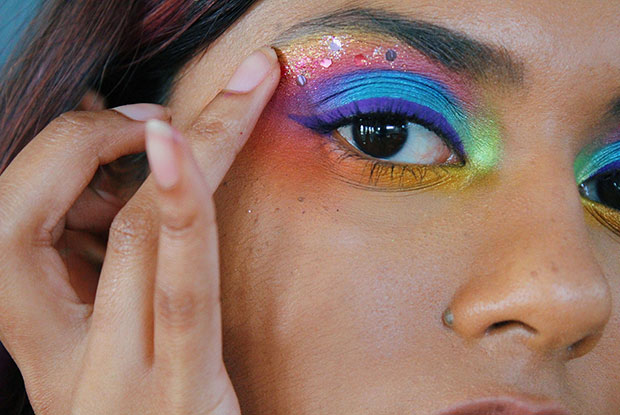 11. Use eyelash glue to add some small jewels to your brow bone and under your eye.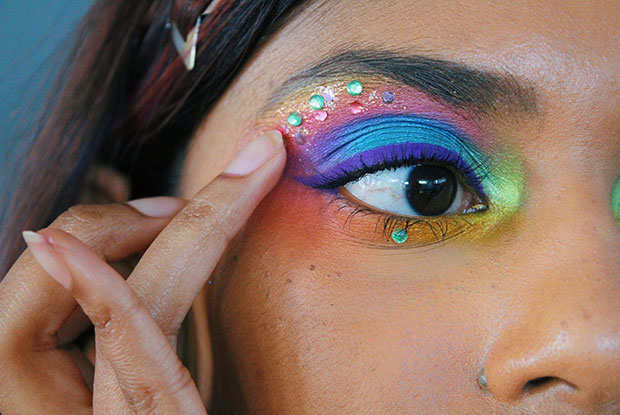 12. Add a warm-toned blush high on your cheeks, blending into the orange shadow from your eyes. For extra shine, you can also add highlighter your cheekbones.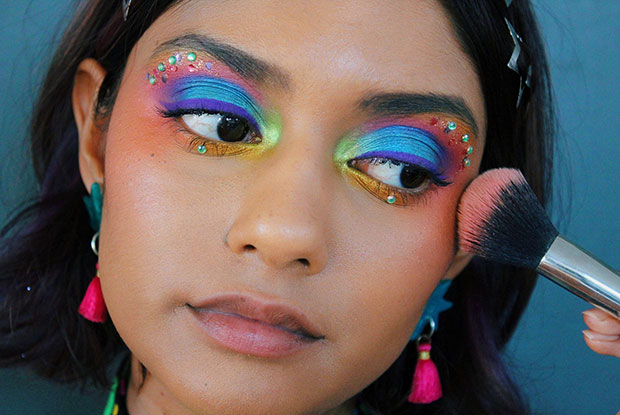 13. Finish off the look with a bright pink lipstick, then go forth and catch the light.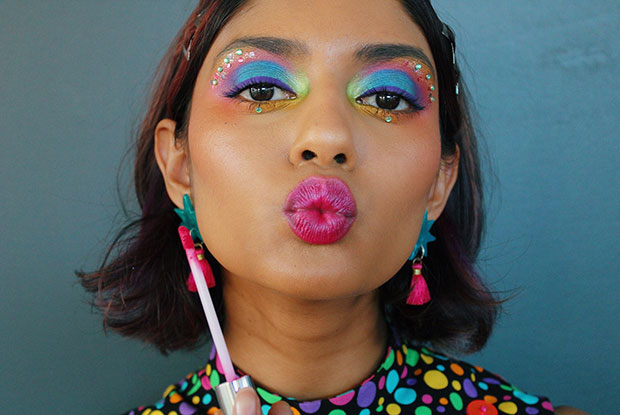 All photos by Eishi @ JustKhoo.