rad sewing patterns for modern makers
Can't wait to make your own clothes? Here are a few places to find sewing patterns in modern styles.
You've probably spotted those vintage paper patterns at op shops or in your nanna's sewing basket, but they're not the only sewing patterns around anymore. In the last decade or so, we've seen a bunch of super-cool indie pattern companies pop up. They're usually small businesses run by sewists (that's the gender-neutral term favoured by the online sewing community), and tend to offer patterns geared toward younger generations of stitch-mad folks. The upside is that unlike those vintage patterns, these new designs offer detailed instructions for beginners, as well as PDF versions that can be downloaded and printed at home. 

Below, we've put together a teeny-tiny sampling of some of the awesome pattern companies you can find, though there are heaps more for any skill or style. If you need a bit more inspiration, check out #memademay, an annual Instagram event where sewists share their everyday handmade looks. Or, have a squiz at our handy-dandy article on the basics of using sewing patterns. It's not that hard once you get started, promise!

PAPER THEORY PATTERNS Search Paper Theory's #zadiejumpsuit on Instagram and you'll spot a zillion different versions. An easily adjustable wrap jumpsuit (no fiddly buttons or zips), it's one of the most popular patterns in the online sewing community. Paper Theory founder Tara Viggo is a Cook Islands-born, New Zealand-raised London-dweller with a background in the fashion industry, where she picked up a thorough understanding of the impact of fast fashion. Her modern, workshop-inspired patterns are designed with sustainability in mind. 
FRIDAY PATTERN COMPANY California-based Friday Pattern Co. sells a bunch of patterns with fun, feminine touches like tiered ruffles, puffy sleeves, and even an awesome two-piece cossie. If you're on the hunt for something simple, though, check out her free unisex tee pattern. 
COMMON STITCH Though they only started up in 2018, the Brissie-based lasses behind Common Stitch sell the sewing process from start to finish. Depending on what strikes your fancy, you can buy sewing patterns, completed garments or DIY sewing kits – which include the fabric, pattern, thread and other bits and bobs you'll need to complete their designs.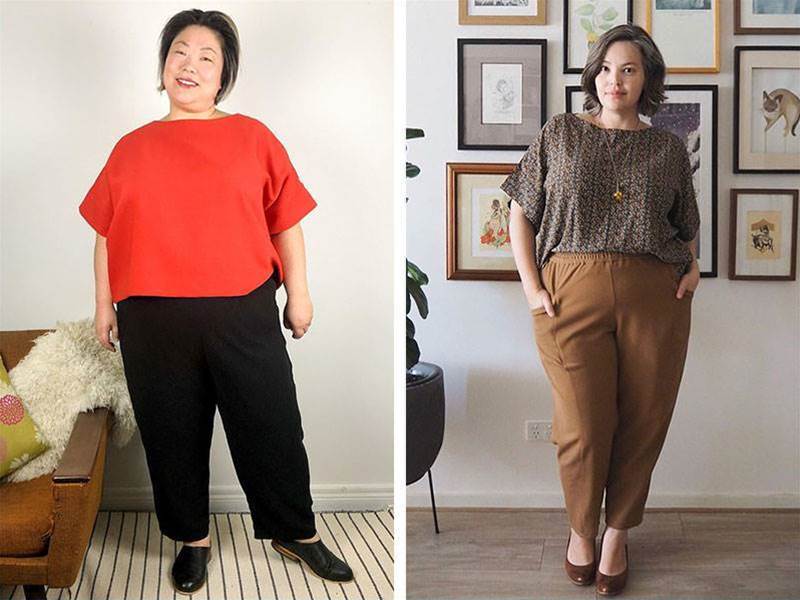 MUNA AND BROAD Instagram pals Leila and Jess joined forces last year to kick off Muna and Broad, a collection of patterns for plus-sized bods. The patterns they've released so far are wardrobe staples: a boxy top, wide-leg pants and knickers (including super-cool period undies). They also offer an awesome 'pay it forward' option, which allows you to sponsor the cost of a pattern for sewists who aren't able to buy them. 
TILLY AND THE BUTTONS Founded by another former sewing blogger Tilly Walnes, these cute, '60s-inspired patterns are a fab option for sewing newbies who like a lot of extra guidance. Tilly has a background in educational training, and designs most of her patterns with beginners in mind. They come with full-colour photographs explaining instructions, often accompanied by online sew-alongs (that's sew-speak for more in-depth instructions). 

MERCHANT & MILLS This Canadian sewing store and pattern company is the kind of brand our old pals at Smith Journal would love. The aesthetic is very old-timey and rustic, and it's a great place to find simple, workwear-inspired patterns like this boiler suit, foreman's jacket or smock dress. 
WIKSTEN Portland's Jenny Gordy hasn't released a huge number of sewing patterns, but the ones she has put out (like this oversized jacket and shift dress) sell like hotcakes. They're great starter patterns if you're new to sewing and need something foolproof. She also makes super-cute sewing patterns for little ones. 
PAPERCUT PATTERNS The Kiwi designers behind Papercut Patterns have a big range of designs, usually released as whole lines, like a regular fashion studio. We really dig their Array Top and Meridian Dress.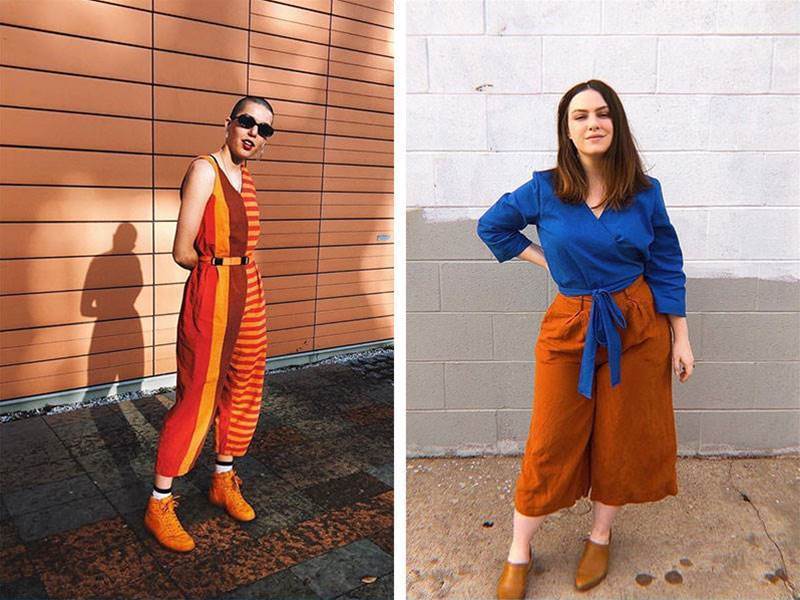 IN THE FOLDS Sydney lass Emily Hundt of In the Folds was the sewing whiz behind Peppermint mag's free pattern collection until last year, when she decided to focus on building up her own biz. Emily creates patterns with really interesting structural details, like this wrap-around dress. 

Now that you've got your patterns sorted, you'll probably need some fabric, too. Check out our round-up of places to buy ace fabrics in Australia and online. 

If you're after special vintage fabrics, trims and buttons, you'll find a few of our favourite sellers over here.