five films to watch on international women's day
With International Women's Day just around the corner (this Wednesday, to be precise), we thought we'd assemble some quality female-focused flicks for your viewing pleasure.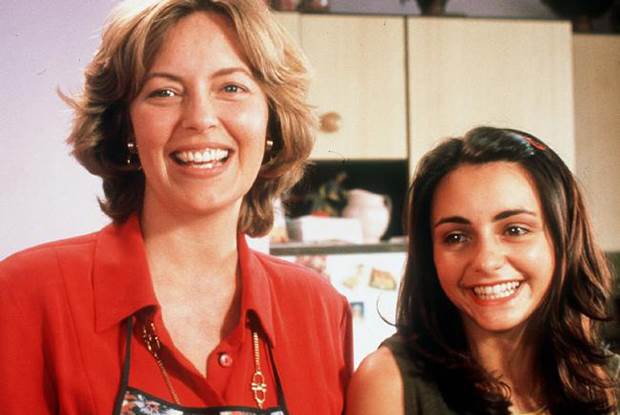 Happy International Women's Day, everybody! Truly, this is the most important day of the year for arguing on the internet.
While there are plenty of official ways to get involved (mostly if you like breakfast or fun runs), IWD also gives us an opportunity to think about:
1. The political and economic gains women have made (and we have made progress – even though it has sometimes been slow and unfairly distributed), and,
2. What kind of society we want for the future.
And while I am very tempted to start yelling now about things that I think are a distraction or unhelpful to creating a better, fairer society (*cough* advocating for individual empowerment in a fundamentally unequal world *cough*), I will simply say: this article is about movies. I will shut up and get to the movies.
So, because it is International Women's Day rather soon – and because women are magical and movies are awesome – and because we might want to entertain ourselves in between trying to shake things up (which is very hard), please enjoy these five international movies about international women:
Looking for Alibrandi (Australia)
If I were to put together a list of iconic Strayan movies about teens, I think Looking for Alibrandi might be pretty close to the top. It's basically got everything you want from a teen drama: a love triangle! An identity crisis! An extremely early 2000s soundtrack (featuring Spiderbait, Lo-tel and Killing Heidi)! Plus, because it focuses on an Italian family, it also has Tomato Day. More teen dramas need Tomato Day, if you ask me.
Volver (Spain)
Here is a true story: the trailer for Volver isn't very good (it was put on the internet 10 years ago), but let me 100 per cent promise you that the actual proper movie is gorgeous and sublime and extraordinarily wonderful. It has a ghost in it! Plus it is so funny in a way that very few things are. If I could marry a movie it might be this one (although, it is hard to pick). Don't judge a movie by its trailer, OK?
Wild (USA)
A woman, alone and lost, walks into the wilderness. If Wild were a different film, this could be the beginning of a horror story. What I like best about Wild is that its main character Cheryl (Reese Witherspoon) is never imperilled by her journey – she never has to retreat from the harshness of the great big outdoors and the people she encounters (with one exception) are good and kind and hospitable. I honestly can't think of another movie like it: a woman on her own, outdoors, and without fear.
My Neighbour Totoro (Japan)
I have never been friends with a fuzzy Totoro-type monster, but I think maybe I would like to be. In this loving and gentle film by Hayao Miyazaki, two girls (plus their dad) move from the city to the countryside to be closer to their sick mother. Left largely to themselves in their new surroundings, the girls find enchanting company in a spirited and magical being – the giant, cuddly Totoro (who may or may not be a lady).
Offside (Iran)
Iran is home to a lively film culture and a thriving women's cinema – although artists have to navigate a complex and censorious political environment (restrictions can be placed on subject matter, funding, production, distribution, or screening). So, it's probably not surprising that Offside – a film about girls who dress up as boys so they can sneak into a football match – was banned from screening there: it's a sharp satire of the absurdities of authoritarian power. Four years after its release, its celebrated director, Jafar Panahi, was banned from making films for 20 years.