word from the wise: how to get started in illustration with… manjit thapp
"The idea of having a 'style' can feel very restricting, because it's something that's always going to be changing and evolving – as it should!"
Have you got a knack for visuals? Are you hoarding sketchbooks full of drawings that you want the world to see? We had a chat to British illustrator (and frankie issue 76 cover artist) Manjit Thapp for some advice on how to get your work out there.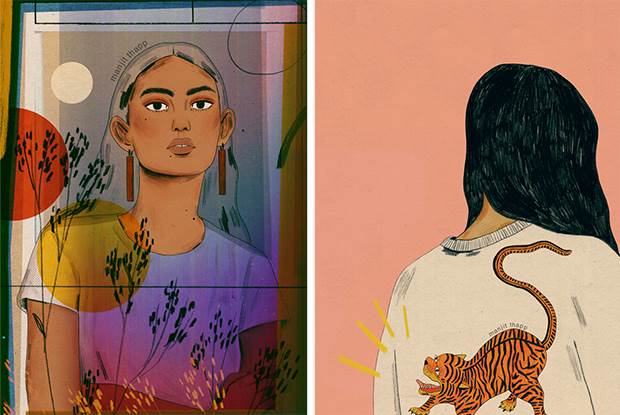 When did you start illustrating? I started drawing more seriously when I was about 13 years old. I really fell in love with it and would be drawing all the time and sharing it online.
When did you decide you wanted to turn it into a career? I never planned on becoming an illustrator because I was scared that it would be too unstable for me. It wasn't really until the last minute of sixth form that I decided to take the chance and apply for illustration courses at university.
Is it a competitive industry? I'm not sure about competitive, but I think it is a difficult industry to break into. If you carve your own path with your work it won't feel as competitive – everybody is offering something different.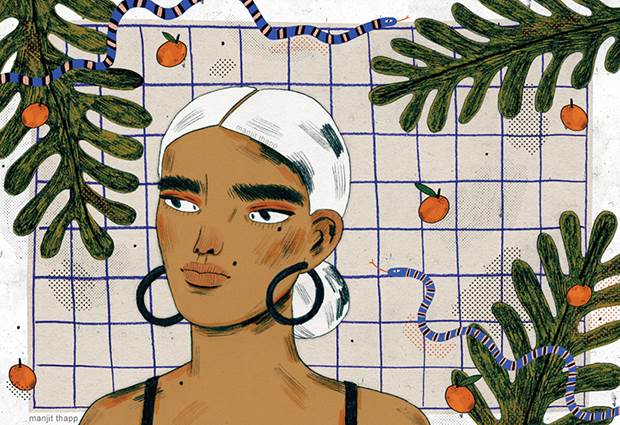 What materials do you use in your work? I enjoy using a range of media in my work; pencils are my favourite and I also love using markers.
How would you recommend someone start sharing their sketches? I think Instagram is a great place to start sharing your work, and there's a really great community of artists and art lover who can be very encouraging.
When you start sharing your art, try not to focus or stress about the numbers and statistics! Enjoy the process of making work – that's the most important thing. Try to not worry about it not being 'perfect' or at it's best yet; everyone has to start somewhere, and by regularly uploading and documenting your journey you'll be able to see your work evolve, which can also be very helpful.
Do you think social media is a useful tool for illustrators? Yes! It's been so vital for my career and I always recommend people I meet to start sharing their work online. It acts as a portfolio and can help clients discover your work all over the world. I've also made illustrator friends on there and it's great to be able to follow their journeys and talk about similar experiences.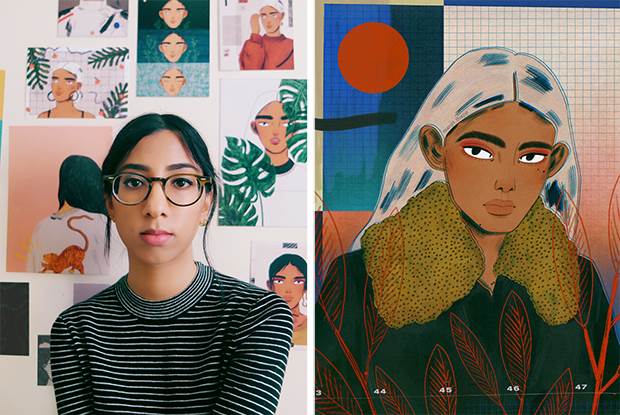 What's the best part of the gig? Getting to work on fun projects and being able to see the final outcome is so rewarding.
And the trickiest? The quiet times in between jobs can always be scary and this is when I like to work on my own personal artwork and create items I can sell in my online store.
Is there anything else you want to let us know? The more you draw, the more your work will improve and begin to evolve. People often ask me a lot about finding their own style, and I think it's so important not to worry so much about that and just draw. Slowly you'll start to see certain elements that you like and things you want to improve on. The idea of having a style can feel very restricting because it's something that's always going to be changing and evolving – as it should!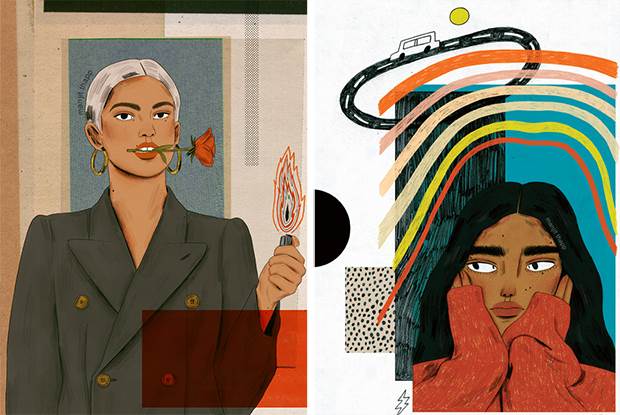 For more Manjitt, check out her website and Instagram.