small business tips: how to find a stockist
Thunk up an ace product? Here's how to get it stocked in your favourite shop, according to three knowledgeable storeowners.  
Making stuff is just one part of the small biz equation. Once you've figured out your brand and product, you'll want to get your wares out onto shelves, and ultimately, in front of a new crowd of fans.
So how exactly do you do this? We took the question to three storeowners across the country and asked each to share their top tips for approaching stockists and getting noticed.
Without further ado, our panel of experts:

– Emily Green, owner of Pinky's Store in Preston, Victoria

– Tracey Bailey, founder of eco-friendly superstore Biome, online and across Brisbane and the Gold Coast 

– Michelle Gillies, owner of Nook, South Brisbane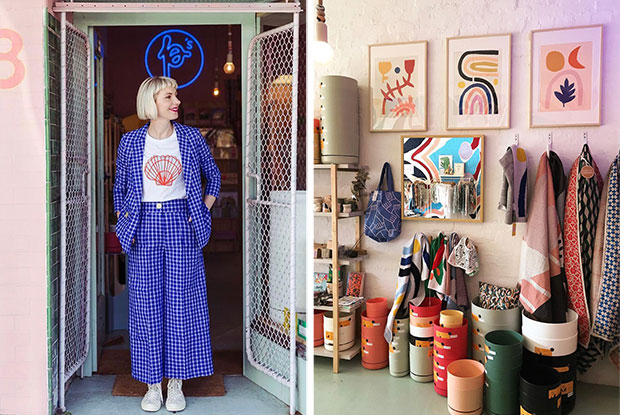 Emily Green from Pinky's Store (Left photo: Michaela Barca)
TIP #1 – DO YOUR RESEARCH 
Tracey: It's great to be able to show the retailer you've researched their business before contacting them. Biome's an environmentally responsible retailer, so brands must meet our strict standards, which are listed on the website, to be suitable.
Michelle: Make a wish list of the shops where you really want to be stocked and aim for stores that aren't nearby one another, as they're less likely to want to stock the same items.
TIP #2 – INTRODUCE YOURSELF VIA EMAIL
Emily: The best way for a maker to approach a stockist is via email. Instagram messages can disappear into the vortex and an in-person visit puts whoever is working in the shop on the spot. Also, as nice as it is getting surprises in the mail, sending us samples of your products is not necessary. It's costly for you and we are no more likely to take your brand than if we saw it online.
Tracey: Look to see if the retailer has put on their website the way they wish to be approached. For Biome, we love to receive new product submissions, but we make it clear on our Contact Us page that it needs to be via an online form.
Michelle: I'm a fan of the email. Don't worry about being too formal or polished when you do get in touch, too – just be yourself!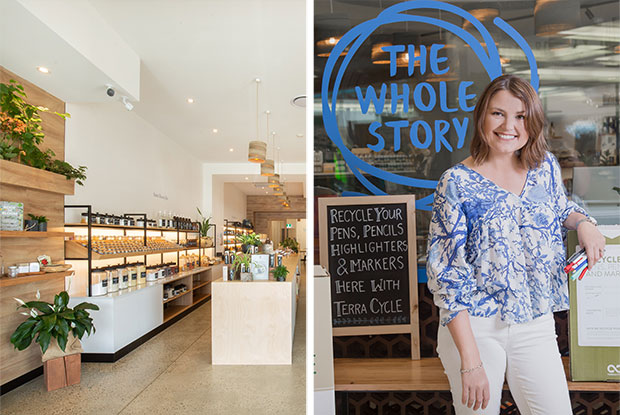 Tracey Bailey from Biome 
TIP #3 – PREPARE YOUR BRAND PACK
Michelle: I like to know a little about the maker, what they do and where their goods are made. If I am interested in stocking them, the next step would be find to out their wholesale terms, the pricing and if they have a minimum order spend or quantities.
Emily: When you send an email, it's great if you can have a wholesale catalogue and pricelist prepared with lots of images of your work, as well as links to your website and Instagram. That way we can get a good understanding of your brand.
TIP #4 – MAKE YOUR IMAGES TOP-NOTCH
Emily: The best thing you can do for your brand is get great photographs taken of your product. You can then use these to promote your work on Instagram and on your website.
Tracey: It's important to have clear product images so we can see the detail and quality of your products. It's also helpful to have a database of professional in-situ high and low-resolution images. If we agree to stock your product, we will request these images for our online product listings, and for print and media purposes.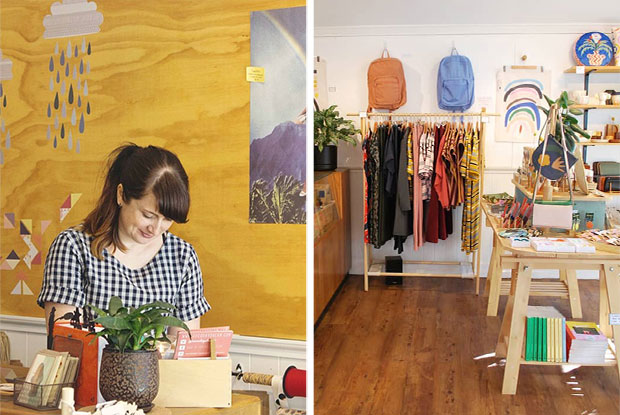 Michelle Gillies from Nook (Left photo: Julia Atkinson for Studio Home)
TIP #5 – LET THE STOCKISTS COME TO YOU
Emily: Attending the more niche or boutique trade fairs like The Big Design Trade is one way to get noticed, but they are usually better suited to more established brands because of the cost.

Tracey: We source new products through many means including our own research, trade fairs, social media and direct approaches. It's also worthwhile interacting with a store on social media and making interesting, supportive comments on their posts. You don't have to spruik your brand, but show that you share similar values.
Michelle: I'm a sticky beak, especially when it comes to new followers, so if you follow my store on Instagram, I'm more than likely to check your work out. I find the majority of my suppliers via Instagram as I can't always make it out to markets.
Still feeling a little overwhelmed by it all? Michelle has some parting words of wisdom: "If you're not sure about something, you can politely ask for advice from stores and other makers. We're not some closed, exclusive club, and we really do want everyone to have the best chance at success. Just remember that you're requesting our time and expertise, so ask us first when the best time for a chat would be."