sleater-kinney tour
Are you sitting down? Do you need a paper bag? We have big news.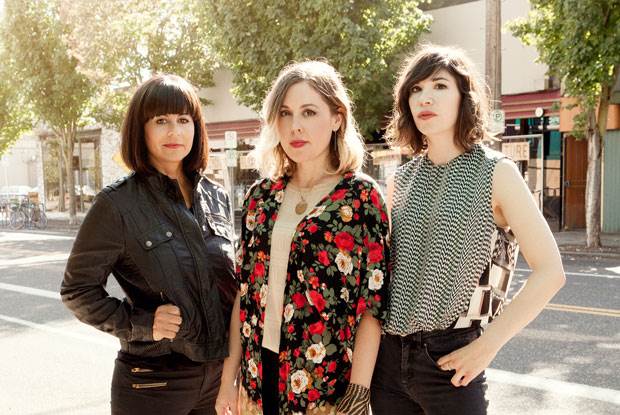 Every now and then a tour is announced that makes our palms sweat and our tickers skip a beat, and that's exactly what happened when we found out that Sleater-Kinney would be making their way to Australia very soon.
Did you get that? Do you need a paper bag? Maybe just sit down for a moment while we elaborate.
The riot grrrl legends and swoon-worthy lady rockers will be touring their new album No Cities To Love, the first record from the group since they went on hiatus in 2006. Not only are they headlining the ever-awesome Golden Plains music festival, they've also just announced their first sideshow – an all-out session of jumping around the room at the Croxton in Melbourne on Wednesday March 9th.
Not to alarm you, but tickets are on sale RIGHT NOW - hop over here to nab one before they sell out. And if you're currently cursing Melbourne for getting all the good stuff, don't stress: there'll be shows announced in other cities in no time.