sip & scribble with artist adam j. kurtz
Snaps from our recent event spent doodling and meeting new pals.
So, a pretty cool thing happened last week: illustrator and feelings-haver extraordinare Adam J. Kurtz was in town to present a creative lecture, and luckily for us Melbourne folks, he also stopped by to lead the frankie Sip & Scribble event.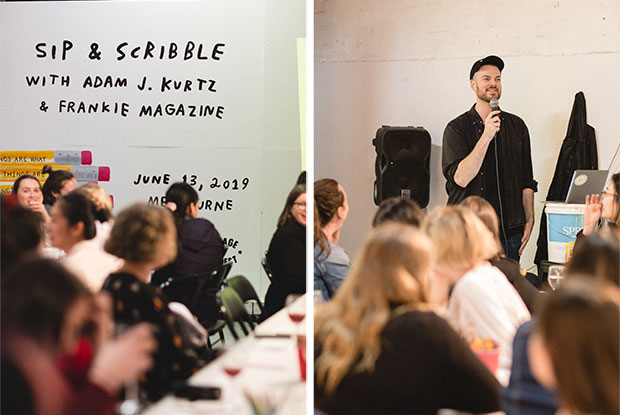 After an important reminder from Adam (absolutely anyone can make art), we were off, chatting to new pals as we doodled away on walls and tables until there was no blank space left. A big thank you to everyone who came along and let their creativity run free. We'll also be hosting a bunch more fun events for frankie friends in the near future, so be sure to keep an eye out for announcements.

Finally, we'd like to thank our mates at Garage Project for generously providing us with delicious tipples and Work-Shop for hosting us all. Check out some happy snaps from the night below or see the full album on Facebook.

Lovely snaps by Bri Hammond.