simple tips for building an insta-friendly website
We asked Milkshake founder Cyan Ta'eed how makers can make the most of their Instagram feed. 

Cyan Ta'eed is always thinking about the future, but she's not a psychic or meteorologist. She's an entrepreneur. It's her job to predict what people need before they realise they need it, which is why she recently launched the Milkshake app for building Insta-friendly websites – her solution to the limitations of Instagram's 'link in bio' system. Cyan also founded ethical chocolate company Hey Tiger, as well as Envato, an online marketplace for digital tools, so she knows a thing or two about good web design. We chatted to this clever, multi-tasking lass for her tips on building a site that's worthy of opening a whole new tab.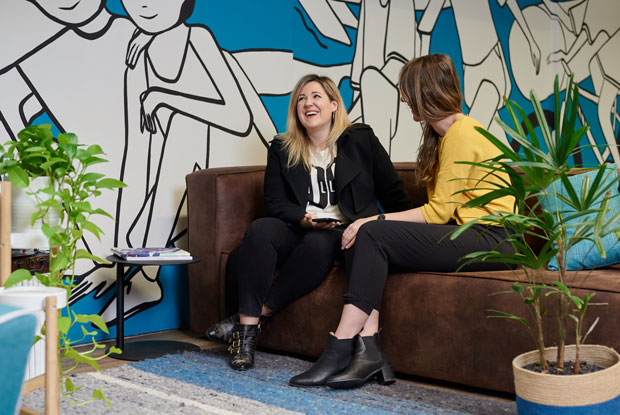 Make your website easy enough for your nan to use. Some things in life are hard, like making a soufflé, speaking Italian and doing pilates – especially all at once. But using a website should be super-duper easy. "People really overcomplicate things, and it can become confusing," Cyan says. She suggests prioritising functionality. Make sure your website is intuitive, simple to use and curated. Your visitors shouldn't have to click on a thousand links to find what they need. Keep everything short and sweet. "There's an art to deciding what you're going to communicate and what you feel comfortable leaving out," Cyan says.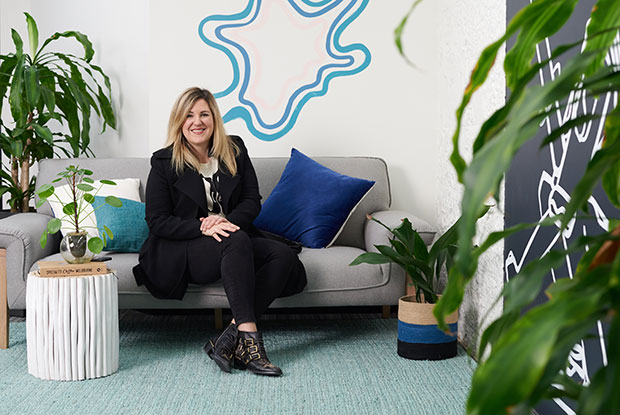 Think about web design like it's an outfit from your wardrobe. You probably wouldn't wear pyjamas to a job interview, would you? Instagram may not feel like the real world, but if you own a business, your online presence is just as important. "Web design is an extension of your personal brand and how people see you," Cyan says. "It's similar to the clothes you wear. They send people unconscious signals about who you are and what you care about, and it's the same with your web presence." Eliminate decision fatigue by choosing a beautifully pre-designed web template that represents your personality and your business.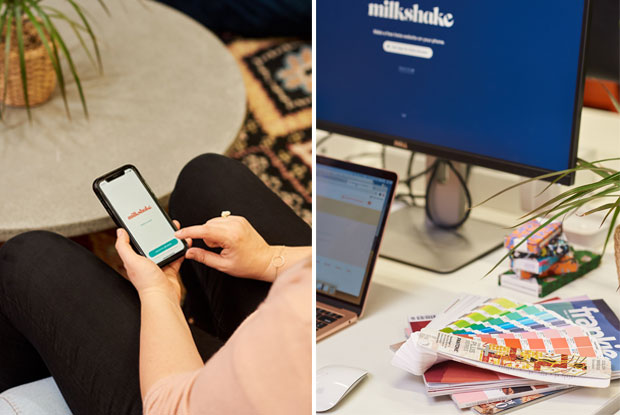 Tell your story in your own words. Adding words to your website is similar to decorating a house – without fun, personal knick-knacks, it's just a boring ol' building. Think about what you want to say, then decide on the tone. "First person is very warm and casual, while third person is a bit more corporate," Cyan says. If your website is connected to your Instagram account, she suggests carrying through the tone you use for consistency. And always ask a friend to read your work. "It can be hard to write about yourself, so ask someone who knows you best for feedback."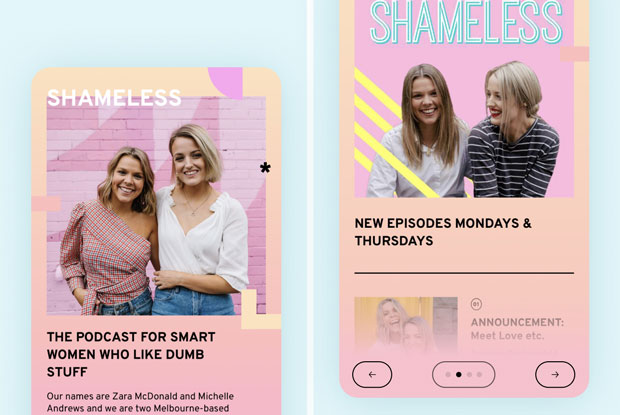 Don't dismiss the contact page. For many of us, the contact page can be an afterthought. But Cyan approaches it differently. "It's a call to action, and your final opportunity to convince your visitor to do the thing you want them to do," she explains. Whether you include your email or a contact form is a personal choice, but Cyan suggests incorporating authentic copy that lets the user know they're emailing a real person (you), and not a bot from the technological wilderness.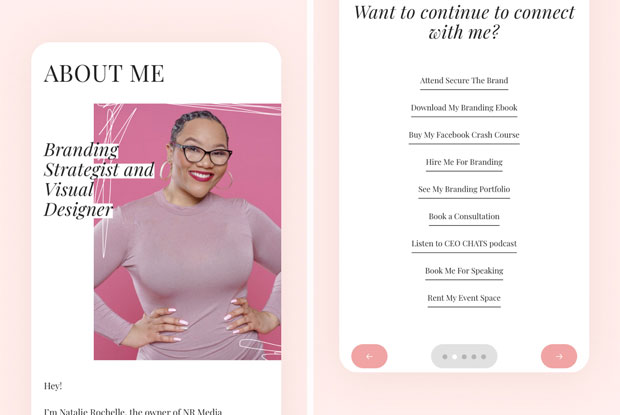 Remember: YOLO. You only link once, so make it count. Instagram is a compelling tool to engage your community, but there's little space for expanding your Instagram beyond your feed. You can only link once from Instagram – in your bio – so make like a strategic boss and build a website that efficiently tells people who you are. "If people are engaged with you and want to connect, the link in bio is really the only tool to take the next step," Cyan says. It's a place for people to find out more about how awesome you are, so make sure your super-cool web presence exists beyond social media.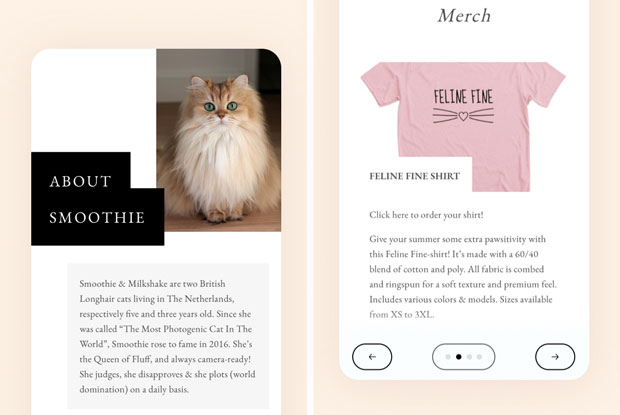 --
We chatted to Cyan in collaboration with Milkshake, the new app that makes it easy for you to create super-cute (and free) Insta-friendly websites from your phone. 
If you're looking for some more rad ladies to follow, Milkshake have just announced the inaugural list of "Milkshake's 50 Instapreneurial Women to Know". Head over to Milkshake.app to learn more.