postcards - fine little day's gothenburg
To an outsider, Gothenburg is viewed as the giant, Scandinavian equivalent of Sydney's Newtown or Melbourne's Fitzroy - large enough to be the second biggest city in Sweden, in fact.
To an outsider, Gothenburg is viewed as the giant, Scandinavian equivalent of Sydney's Newtown or Melbourne's Fitzroy - large enough to be the second biggest city in Sweden, in fact. Elisabeth Dunker, the lass behind blog Fine Little Day, gives us a better idea in our latest instalment of frankie's Postcards.
Here's a little chat with Elisabeth as she takes us around her town for a day with these snaps.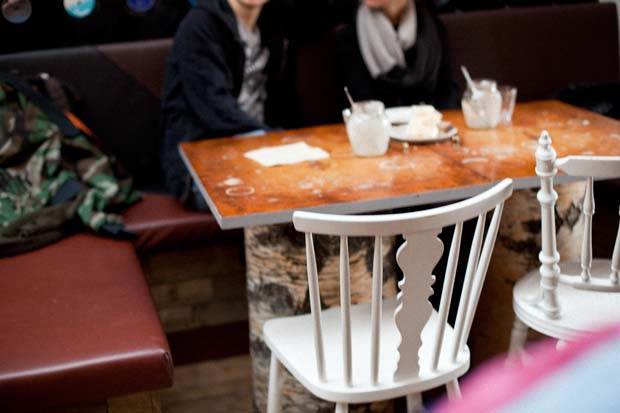 Pleas tell us a little bit about the neighbourhood that you live in.
I live in a neighbourhood close to the harbour in the centre of town, and side by side with Gothenburg's oldest suburb, Haga. It's an area with a lot of cafes, boutiques, second-hand shops and restaurants. It's picturesque with paved streets and brick and wood houses that give this neighbourhood an old-fashioned touch. There are also big green areas in the neighbourhood where you can stroll, look at different kind of animals, have picnics or go for a run!
What kind of house/apartment do you live in? Is it typical of the architecture in the area?
We live in an old, quiet spacious apartment in a house built some time at the end of 1800s. The architecture of the house melts in well in the area.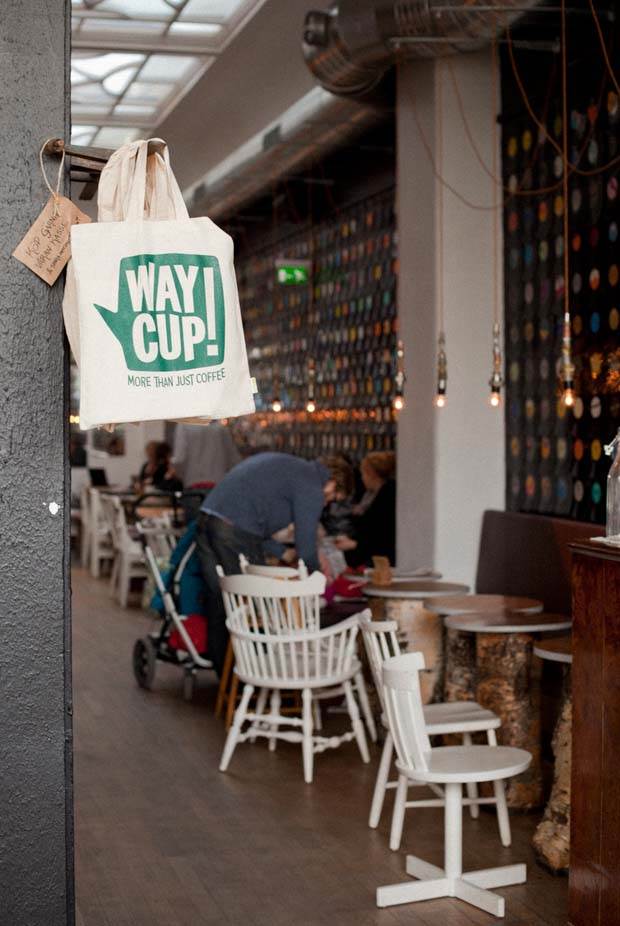 What kind of stereotype has Gothenburg earned?
Gothenburg used to be known as a "working city". We still have a couple of big industries like Volvo left, but today Gothenburg might not be as much of a working city as it used to be in peoples eyes though, even though there is still a big socialist spirit.
What is different to Sweden in general than what people expect it to be?
Okay, when Googled "typical for Sweden" I found this: "The typical Swede is socially closed, spiritually empty, their hearts are missing, they have a sluggish mind, they are cowards, cold, shy and hold a distance." Hopefully people will be pleasantly surprised when visiting Sweden then! People are generally friendly, cheerful and kindhearted. Especially in the summer.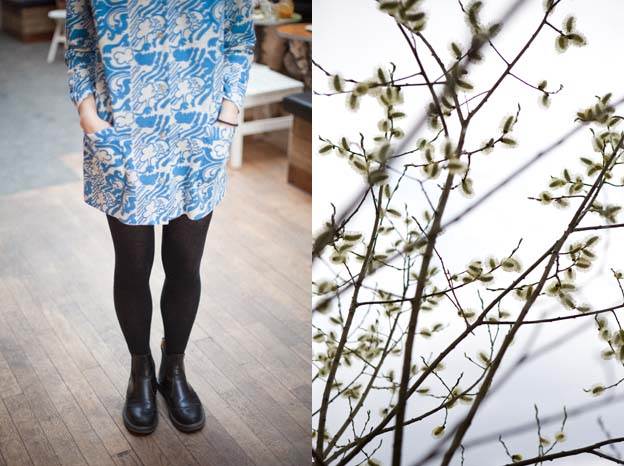 If you had a day to take an Australian around your town on a Sunday afternoon, what would you do?
A Sunday afternoon would not be as giving as any other day in the week in my opinion. On Sundays the cafés and shops close much earlier, the tram goes much less frequently and depending on the weather people stay more indoors. So I would probably just take a walk in my neighbourhood, up to Slottsskogen to look at the moose and seals and then offer a fika at my place.
Tell us about the spaces and places have you photographed for us.
The photos are from today's walk through the city and a fika with a friend at Way Cup.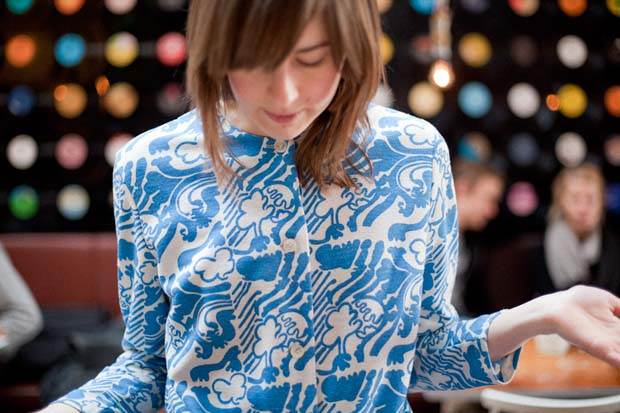 How do the long winters with not much daylight affect both your work and your life?
I get depressed, socially closed, spiritually empty and sluggish! No, but really, it affects you. I becomes much more tired – that's the most significant and dominant feeling.
What is the local creative community like? Are there predominant local crafts?
There are a lot of creative communities and people in this area where I live. The predominant local craft must be the ceramics, I think.
Anybody's work you want to give a shout out to?
Klara Bothén and Hilda Furst, both Gothenburg based, talented ladies.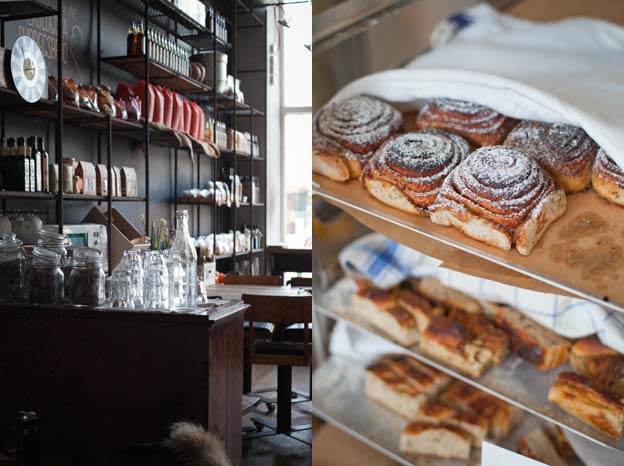 Where is the best place to have a picnic?
Except for Slottsskogen the southern archipelago, Styrsö, Brännö, Donsö, Köpstadsö and Vrångå are nice for both bathing, excursions and picnics.
Where is the best place to see a gig?
Way Out West festival in August. The Knife confirmed for Way Out West 2013, so that's the place!
Where is the best place to get a drink?
My personal favorite is Hagabion's café and Bar Kino. A restaurant and bar located in the same house as a cinema. It's a charming place with second-hand furniture and old movie posters on the walls. In the summer they have a popular outdoor terrace where Gothenburg music and culture crowd gathered under the open sky. Hagabion cafe is one of Gothenburg's popular vegetarian resturants too.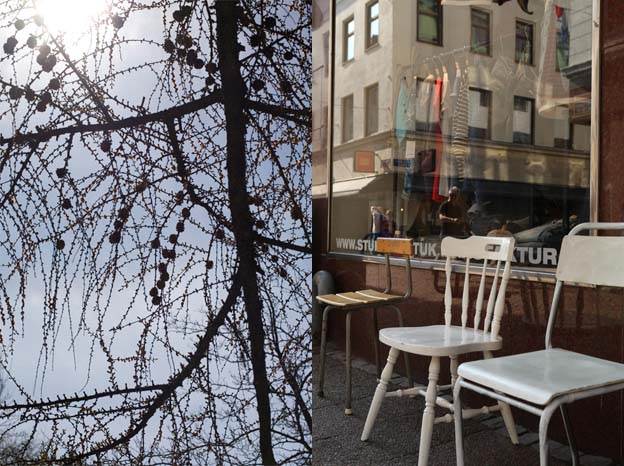 Where is the best place to buy some records?
Bengans is an old well-assorted record store in Gothenburg and the largest – about 700 square metres of music.
Bengan is good, but an even nicer place is Dirty Records who only sell vinyl records. They have a good café as well with organic and fair trade coffee.
Where is the best place to nab a vintage dress?
There are several good places to go if you want to buy nice vintage clothes in Gohtenburg. I've bought several nice dresses myself at Ragtime. Here is a nice online shop too.