long list: cute thingamajigs for halloween
Welcome to scaresville. Population: you.
Halloween isn't necessarily the cutest time of the year, but it is rather fun. And there actually are a few cute Halloween-y things out there, if you spend a whole lot of time on the internet poking about. We've saved you the trouble, though, and found some cute and sort of scary stuff for you. Scroll down to check it out – if you dare.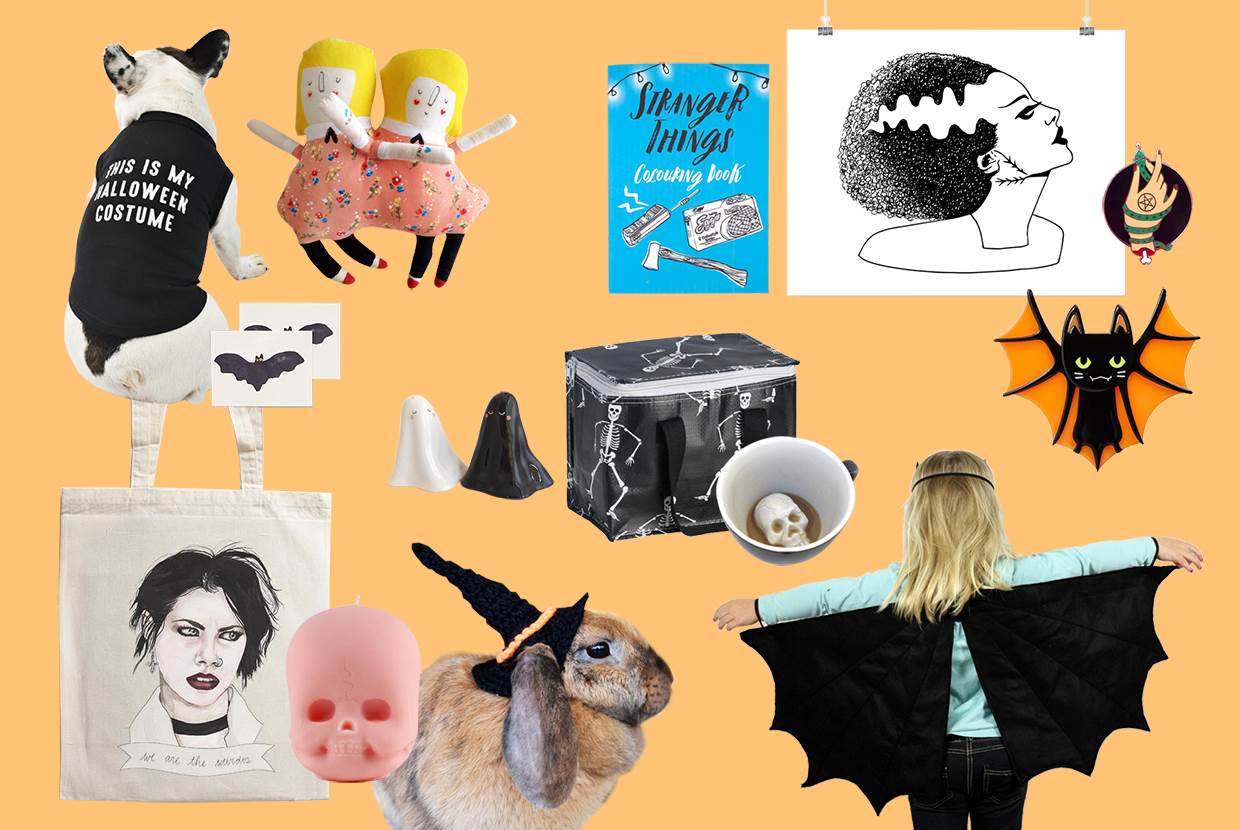 Clockwise from top-left:
1. Ellie Ellie Halloween Costume Pet Dog Vest, rrp $49.
2. Kevin Waldron Bat Temporary tattoos, around $6.50 for two.
3. Blue Raspberry Designs Olivia and Penelope Vintage Circus Sideshow Conjoined Twins doll, around $93.
4. Hey Joey It's Estelle Stranger Things colouring book, around $12.
5. Kate Gabrielle Bride of Frankenstein art print, around $19.
6. Kitiya Palaskas Mystical Hand pin, rrp $12.
7. Erstwilder Bat Cat brooch, $39.95.
8. Sparrow & B Costumery The Bat Handmade Children's costume, rrp $26.95.
9. Creature Cups Skull mug, around $26.
10. Kollab Skeleton Lunch bag, rrp $21.
11. Barruntando Ghost-Shaped Salt and Pepper shakers, around $55.
12. Healthy Nibbles Witches Hat For Bunnies, rrp $18.
13. You, Me & Bones JJ Doll Head Skull, rrp $45.
14. Oh Gosh, Cindy! The Craft Tote bag, around $17.