hear my eyes x sampa the great miff giveaway
Behold: a tale of female power and determination that's mighty pleasing on the eye and ear, as well.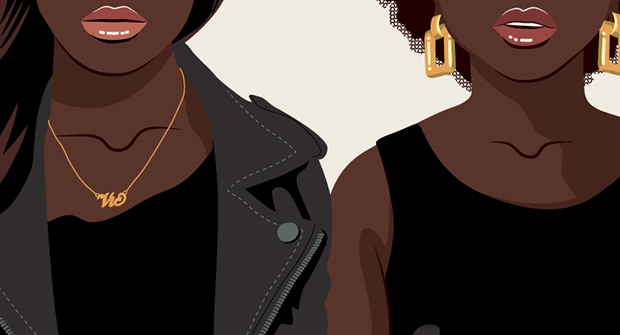 Remember Hear My Eyes? The Melbourne-based group works with awesome musicians to reinterpret a classic or cult film's soundtrack, which is then performed live at a screening of the flick. Pretty ace, huh?
Well, it just got a little bit acer (no, that's not a word, and no, we don't care), because they've teamed up with Zambian-born, Aussie singer-songwriter and rapper Sampa the Great to recreate the score of French film Girlhood, and you can catch the performance and screening at the Melbourne International Film Festival next month.
Girlhood is a coming-of-age drama focused on a teenage girl growing up in the Paris projects – it's a tale of female power and determination, and it's mighty pleasing on the eye, as well. The Hear My Eyes event is taking place on Saturday August 3rd at the Melbourne Convention & Exhibition Centre, and tickets can be found over at miff.com.au, if you're interested.
Then again, if you're feeling lucky, we have five double passes to give away – just pop over here, enter your details and cross your fingers nice and tight.