get to know orange with local artist madeline young
A little guide to all the good grub, spectacular views and arty places around town.
The Orange region in NSW sits smack dab between Parkes and Bathurst, due west of the Blue Mountains. It's one of those rolling-green-hills kind of places, where every postcard vista looks like it's been painted in watercolours. With the help of Orange360, we sat down with local artist, gallery owner and coffee fiend, Madeline Young, to get the low-down on everything Orange. Brace yourself for orchards. Lots of orchards.
How long have you lived in Orange? I wasn't actually born here, but we moved to Orange when I was four. I was here all through school, then went to America for a couple of years, taught art at a summer camp, went to uni in Newcastle, then returned to Orange as an artist in residence. Eventually I opened my own gallery in this cute old corner shop, and now we live out the back. I've got an artist's studio on-site, too.
What's your daily Orange routine? I'm a one-woman show at my gallery The Corner Store, so I'm kind of doing it all. Most days I'm doing admin, paying artists, checking emails and running the social media. I try to get into the studio whenever I can to paint, which is great – except when a customer comes in and I'm half-covered in paint.
What's the creative community like in Orange? It's amazing! All the businesses and local creatives look out for one another. I sell my paintings in Jumbled and support local artists through my gallery. As a regional town, we've got a lot of culture here, too. People are often surprised. There are heaps of arts and crafts, and the music scene is really on its way up.

Where would you take an out-of-towner (like us)? First, I'd take them to the Orange Farmers Markets – my Melbourne friends are always quite impressed with those. They run twice per month over summer, and you can buy all the local fresh fruit and veggies. If they wanted to go shopping, I'd take them to Jumbled. It's this amazing retail space – the owner has won global retail awards – and it's set up in this old Masonic Hall, with an exhibition space at the back. The girls that work there are so freaking cool. Hawkes General Store is another good spot. It's a little boutique-y fashion store in this old house, with a big magnolia tree out front. They do great coffee there, too.

Bills Beans snapped by @photographybypip

Where can we get a killer coffee in Orange? There are heaps of places, but my favourite is Bill's Beans East Orange, a block away from the gallery. It's super-dangerous. I pop-in there all the time. It's usually the same people every day, so we've formed a little community, and they do a mean Rueben toastie. They've also got a new Spanish chef who's always trying new cakes and Spanish treats. He'll even bring out free tastings for certain VIPs.
What local grub is Orange known for? Oranges? We're certainly known for good restaurants. We've got an amazing food scene here. And we're a cool-climate wine region, so we've got shitloads of vineyards. People come and do their wine tours and pop into the restaurants and cafes in-between. And because they can't drink the whole time, they also drop into the gallery for some culture. When it comes to wineries, my favourites are Angullong and See Saw. They're bloody delicious, and really affordable, too.
We don't have a particular Orange cuisine, but we do have apple orchards and cherry orchards everywhere. We grow them here. Cherry season runs through the summer over Christmas, and I really look forward to that. You can go and pick them yourself, too – they're big cherries, almost peach size. There are a few orchards you should check out: Hillside Harvest and Thornbrook Orchard.

Mount Canobolas

Any good nature spots around town? Stacks! If you want a quick little 15-minute hike, you have to try The Pinnacle. It's right next to Mt Canobolas, and the view at the end is amazing, right down the valley, with the orchards and vineyards and a little olive grove. I went for a moonlight picnic there recently. For a longer walk, you should check out Federal Falls, which is up in the mountains, in the national park. It's a good, hilly hike, with a waterfall at the end. That takes about an hour.
What are the best places to take a dip? Lake Canobolas is a great recreational area just out of town, near the mountain. There are sand beaches by the lake, and all these pontoons out in the water, and a kiosk with ice-cream. You can go fishing or swimming, and there's a great walking track, too. The other spot is the Oriana Hotel. They've done it up recently as this Palm Springs-type beach club, where you can lounge by the pool with cocktails. It's pretty nuts.

Jumbled

What are your favourite vintage spots? There are tonnes of great op-shops, and they haven't worked out that op-shopping is quite cool now, so it's still really cheap. The best is Buena Vista, but there's also Frockwork Orange, which sells secondhand, high-end clothing, like never-worn Gorman pants. Eclectic is another good one – they have some secondhand fashion down the back of the shop.
What makes Orange super-special? For me, it's the seasons. We get all four seasons here, even snow during the winter, when it's bloody cold. The autumn is definitely my favourite time – all the European trees are changing, and the orchards turn bright orange and red. We pick grapes in the autumn, and there's always a big food festival in April. We're spoiled for choice in Orange. At every time of year there's something new to see. Great food and wine, great coffee. I tend to ham it up with visitors – give them the full-on country experience.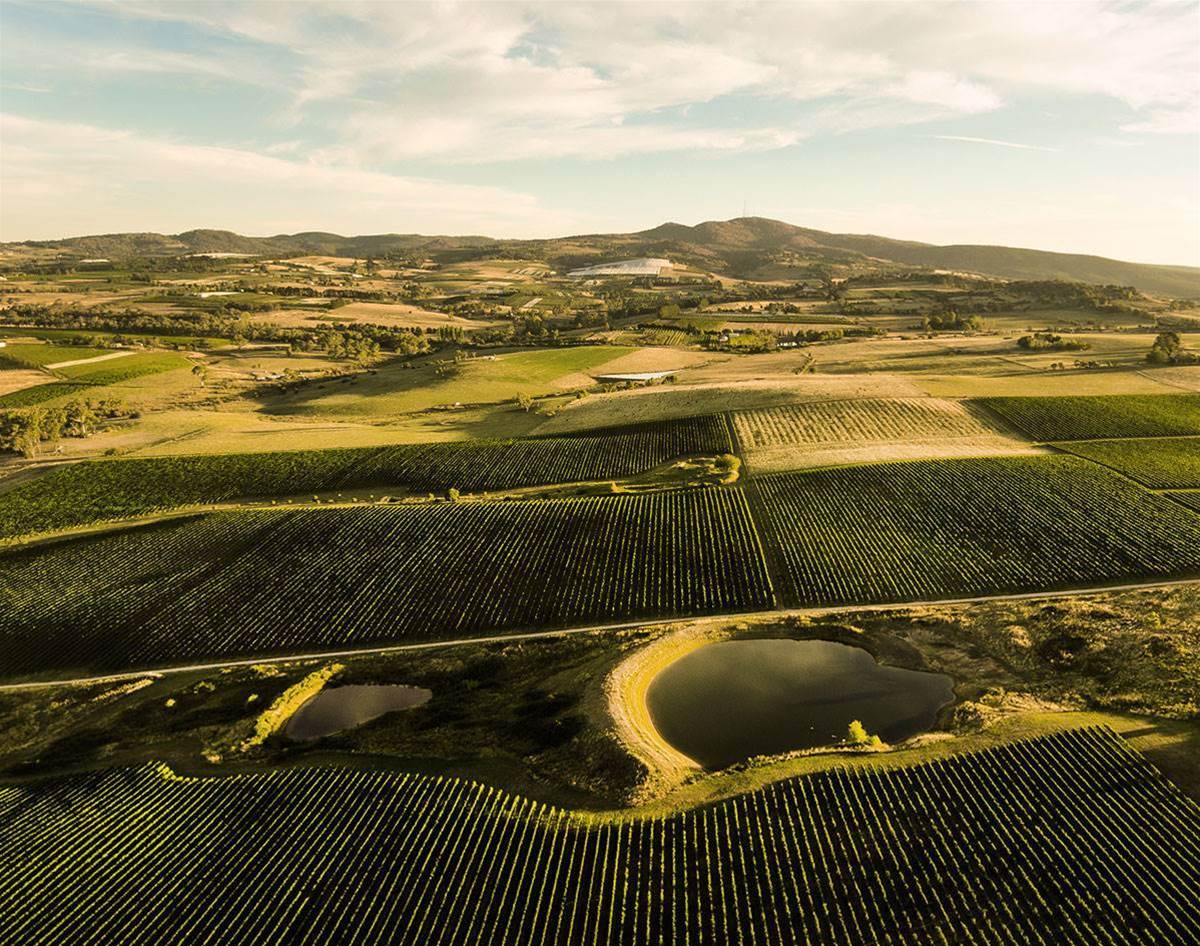 This handy guide was put together with our pals at Orange360. If you're planning a country getaway, head here for more info.