get fancy: fab fringe roll
Two ways to have your hair looking fab in five measly minutes? Okay!
Oh how we hate that dreaded time when we've grown out our fringe and there's nothing much we can do with it. The strands just hang there, doing little but shelter our noggin, and we long for the days when it'll blend in nicely with the rest of our mane. Here we show you two ways to have your hair looking fab in five measly minutes. You can rock this forward fringe roll with your bold lips and winged eyeliner, or embrace a more classic style and try the graceful victory roll. Practice your new tricks on a friend's lovely locks to get the hang of it (just make sure you find a willing participant first. Forceful hair styling is not recommended)!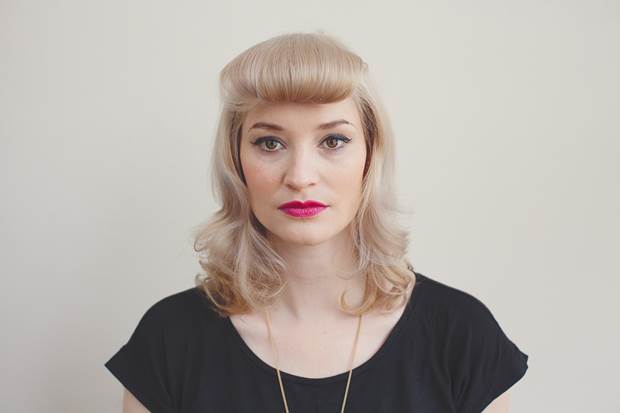 MATERIALS:

comb
bobby pins
tiny hair elastichairspray




INSTRUCTIONS:

1. A fringe roll works best with shoulder length hair - straight or wavy. Part the hair into a triangle shape at the front, then take the triangle section and back-comb/tease.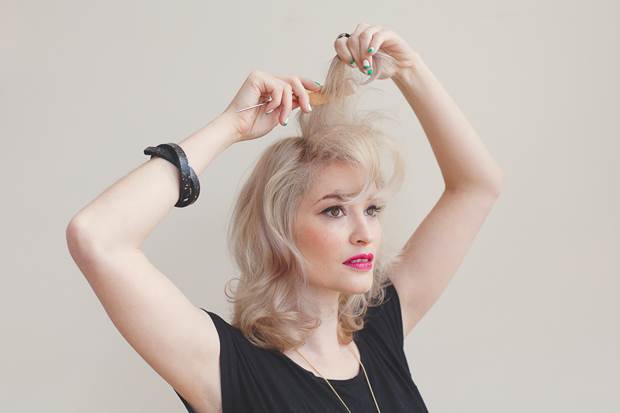 2. Smooth it back down lightly with a comb or brush. Spray the section with hairspray to hold in place.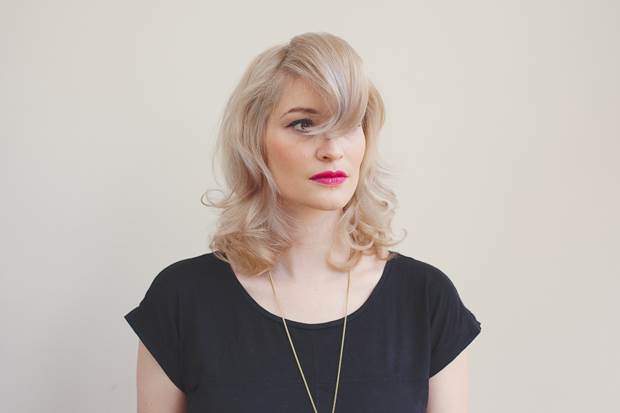 3. Pinch the hair together at the end of the section. Be gentle here - there's no room for clumsy fingers.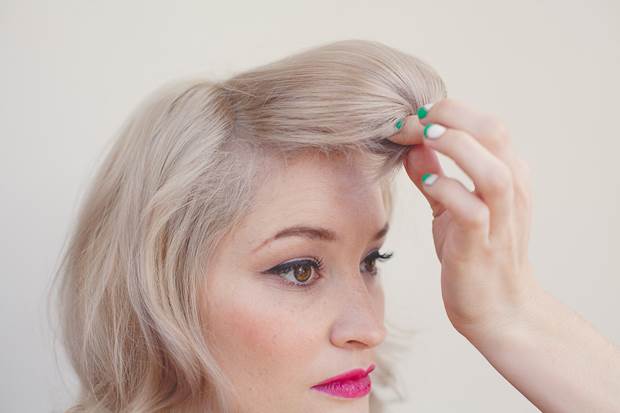 4. Grab your teeny hair elastic and tie the section together, about 2/3 of the way down the strands.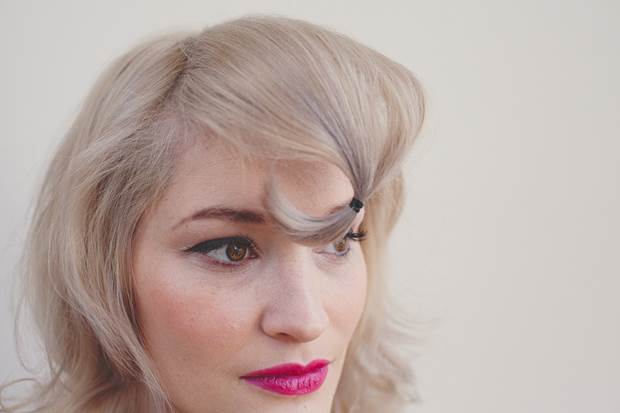 5. Now's the (slightly) trickier part: roll the section under toward your hairline, then pin it underneath horizontally with 2-3 bobby pins.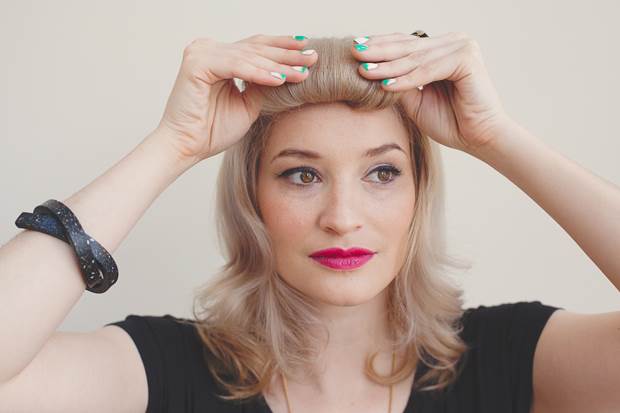 6. And ta-da! You have a super-neat fringe roll. This looks great with the rest of your hair down or the back pinned up into a '50s style do.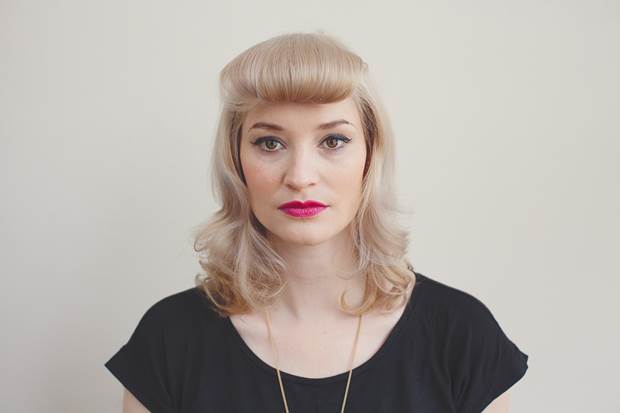 VICTORY ROLL

1. Part the hair on one side of the head, starting from above the ear. Comb it over to the opposite side of the head - a little like a comb-over! Tease or back-comb the hair, then smooth over with a brush and spritz with hairspray.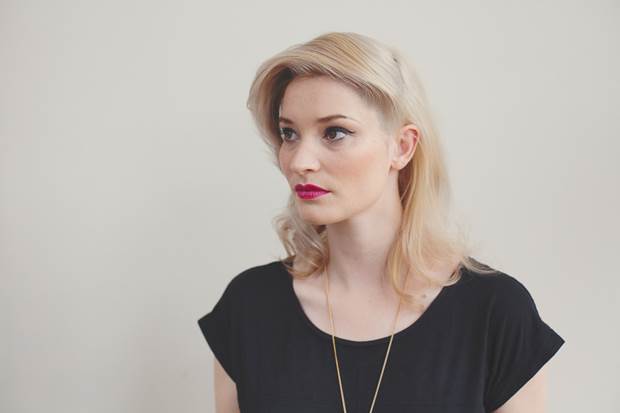 2. Slide a pin in slightly back from the hairline. Sweep the section toward the top of the head.




3. Roll and tuck the section, then pin underneath with a bobby pin. Spray once again.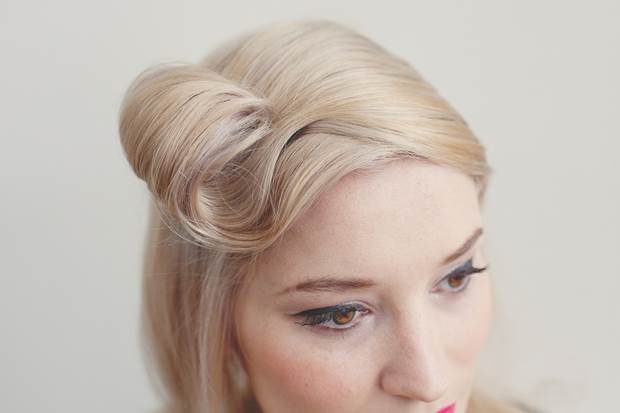 4. The finished look has a fairly '30s or '40s vibe, but if vintage isn't your thing, it can work with modern styling, too. Victory rolls can also be worked into the back of the hair and pinned in along the nape of the neck. Happy rolling!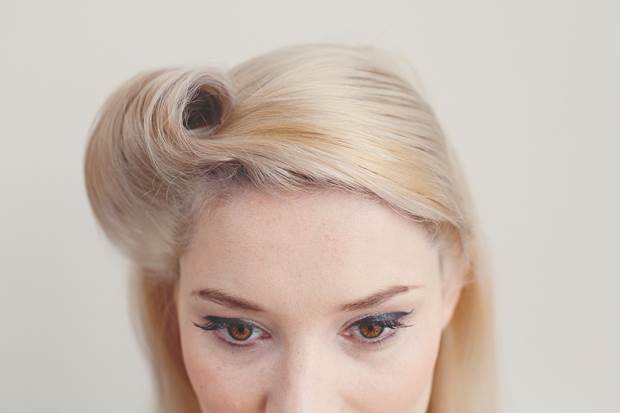 The pretty piccies of model Holly McNaught were snapped by Kate Berry. Words are by Dana Leviston and Poppy Liu from Kenny and the Sunshine Girls.