frankie exclusive diy: seascape pillowcase
What the sea wants the sea will have.
I miss the sea, all the time. It's the one thing I would change about London, where I've lived for years now – I'd move it closer to the sea. So when I was trawling through fabrics (one of the best bits of my job!) this beautiful seascape cotton (by Dashwood Studio) struck me as the perfect pillow material to inspire dreams of seaside sunsets and lapping waves. And it turns out it's so simple to make your own pillow case that I don't think I'll ever buy one again!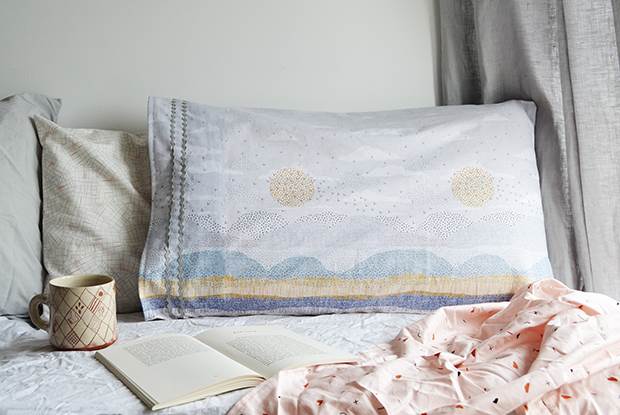 MATERIALS:
1m patterned cotton fabric (I've used Horizon by Dashwood Studio)
1.5m ric rac trim
cotton thread to compliment fabric
cotton thread to match ric rac colour
pins
tape measure
ruler
scissors
tailor's chalk
sewing machine
iron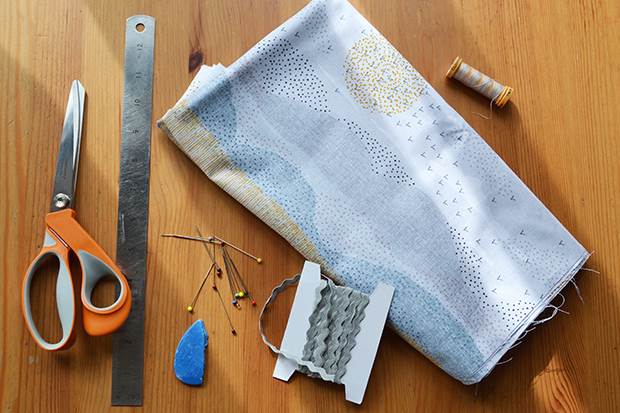 INSTRUCTIONS:
1. Lay out your fabric, face-down, draw out a rectangle 50cm x 92cm and cut out with a 1cm seam allowance. Draw a second rectangle 50cm x 73cm and cut out, again with a 1cm seam allowance. If you're using a fabric with a directional pattern, like the one I've used here, make sure your rectangles are going to be the right way for your pattern (i.e. landscape position).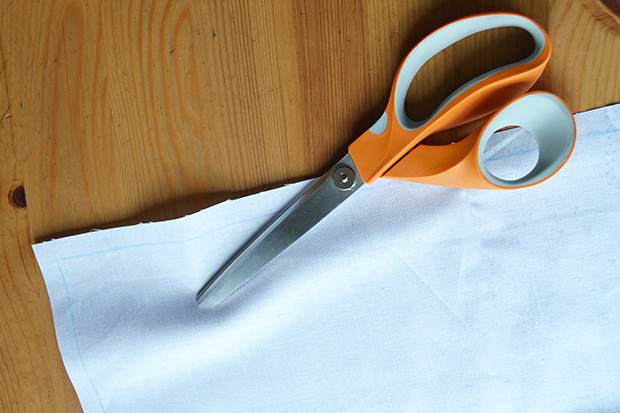 2. With your larger piece of fabric face-down, fold over one of its short edges twice, by 1cm and pin in place. Repeat this on your smaller piece (make sure this is on the opposite short edge if your pattern is directional). On each of your pieces, sew along the edge you've pinned.
3. Lay out your smaller piece, face-up. Along the edge you just sewed, lay out a strip of ric rac trim and pin in place about 4cm from the edge. Add another strip of ric rac trim about 1.5cm from the first. Sew your trim in place.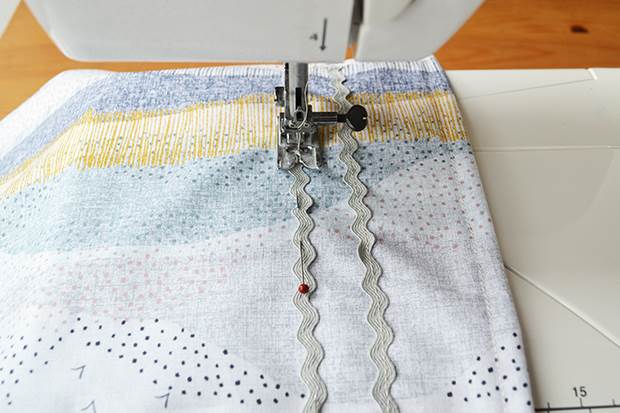 4. Lay out your larger rectangle face-up. Lay your smaller one face-down on top so that the long edges and unsewn shorter edges of each piece match-up, but the sewn edges overlap. Fold the part of your larger piece that is sticking out from under the smaller piece over, on top of the smaller piece. Pin along the long edges and the unsewn short edge (not the folded edge), and sew along those three sides.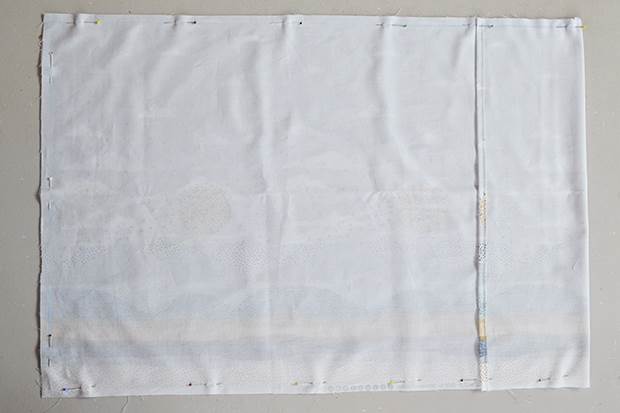 5. Trim your seams to 5mm and over-sew with a zig-zag stitch.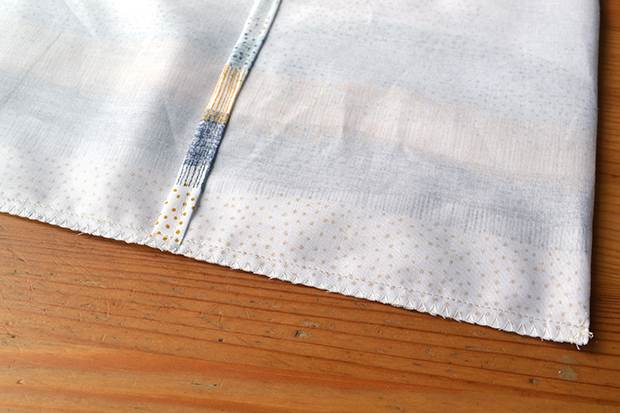 6. Turn your pillowcase right way out and tuck a nice fluffy pillow inside!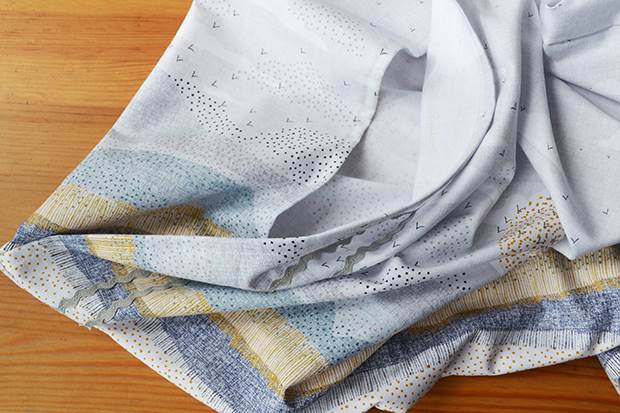 To see more cool stuff from Anna Alicia, head over this way.