frankie exclusive diy: little fabric planters
Your houseplants have never felt this snug.
These lovely little planters are a cute way to mix things up with your interior décor without sacrificing any of your little green friends (perhaps I'm a little too attached to my houseplants…?). They add some colour and pattern to your shelves/windowsills while setting off your greenery beautifully. They also have a million other possible uses (desk tidy; jewellery dish; gift bag; crayon storage), so you may find you just keep on making them! You can scale them up if you want something more dramatic, too - just add some stiff interfacing if you go large, to help them stand up.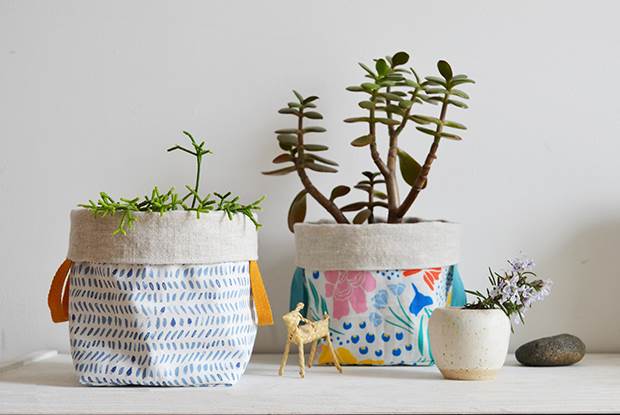 MATERIALS:
1/4m each of two different patterned cotton fabrics
1/4m plain linen or canvas for the lining
30cm each of 1.5cm wide webbing in two colours (one to go with each of your patterned fabrics)
cotton thread in colours to complement fabrics
pins
scissors
tailor's chalk
tape measure
ruler
sewing machine
iron
Note: makes a set of two planters to fit standard 13cm wide x 11cm high plant-pots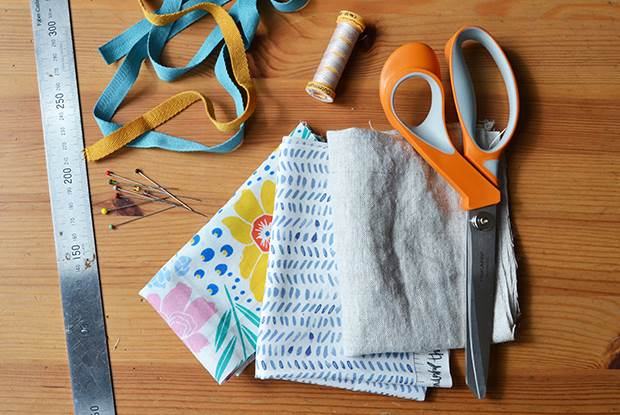 INSTRUCTIONS:
1. Lay one of your patterned fabrics out face-down and draw out a rectangle 43cm x 21cm. (If your fabric's pattern is directional, bear in mind that the shorter measurement is the height.) Cut out with a 1cm seam allowance. Fold your rectangle in half so that the shorter edges meet, face-in. Pin along that edge and the bottom open edge. Repeat this with your lining fabric. Sew along the two edges you pinned, 1cm in, on both your lining and patterned pieces.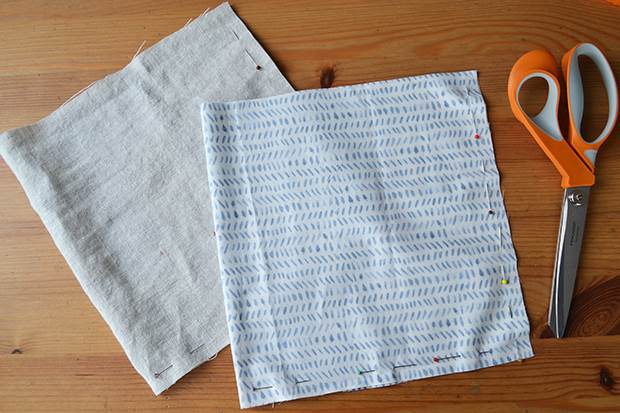 2. To create the shape of the planter, take the patterned piece you just sewed and flatten out the bottom corners to triangular points (as in the picture). Your side seam should be running in a straight line away from you. For both corners, measure 5.5cm from the tip of the corner and draw a line across the corner at a 90 degree angle. Pin along these lines. Repeat this for your lining piece.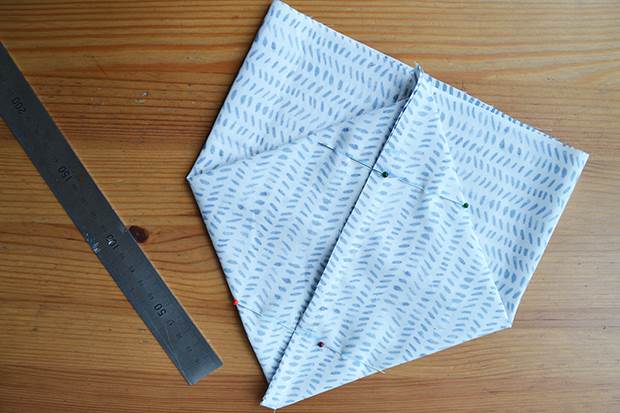 3. Sew along the lines you pinned, then trim the corners about 5mm from the stitching.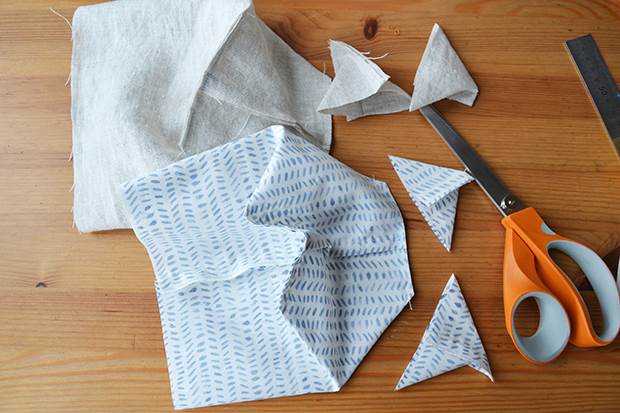 4. Turn the patterned piece right side out and tuck the lining piece inside, matching up the edges of the base and the seams. Fold the top edge of the outer piece in by 1cm, and the edge of the inner piece out by 1cm, pinning together all the way around. Cut two 15cm lengths of one of your pieces of webbing and tuck the ends of each between your fabric layers (you may need to remove some pins) to form a handle in the middle of each side of your planter, then pin in place.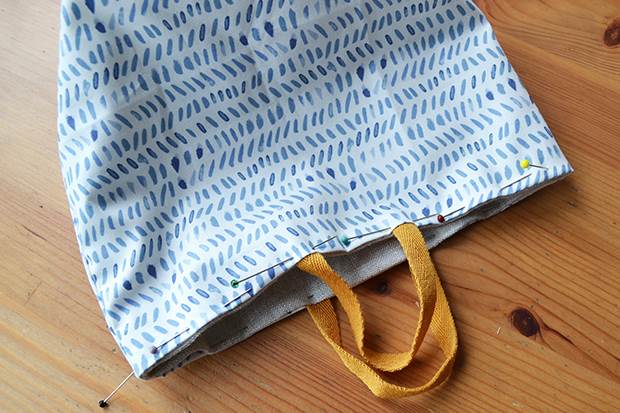 5. Sew around the top edge of your planter, about 2 to 3mm in.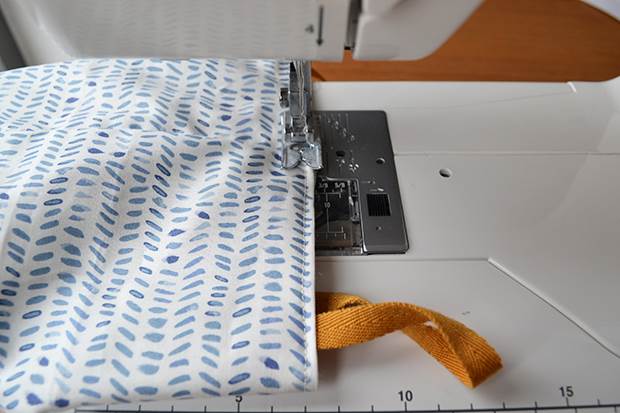 6. Fold over the top edge of your planter by about 3.5cm. Pop your plant's saucer in the bottom of the planter and pop in your plant pot. Repeat all the steps with your second patterned fabric and your remaining lining fabric.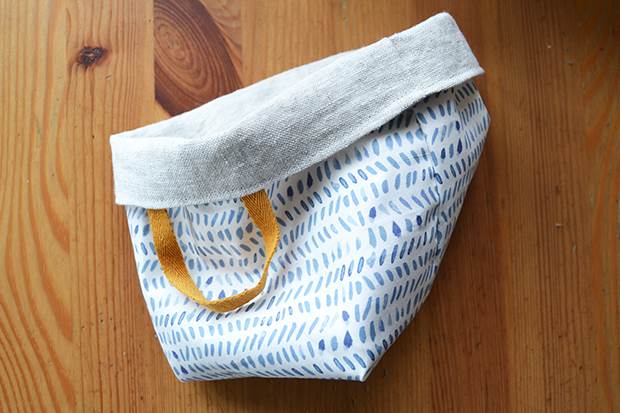 To see more cool stuff from Anna Alicia, head over this way.