frankie exclusive diy: doll's head planter
Prepare your doorstep for Halloween with this wonderfully creepy doll's head planter. (We suspect Hannibal Lecter would approve.)
Prepare your doorstep for Halloween with this wonderfully creepy doll's head planter. (We suspect Hannibal Lecter would approve.)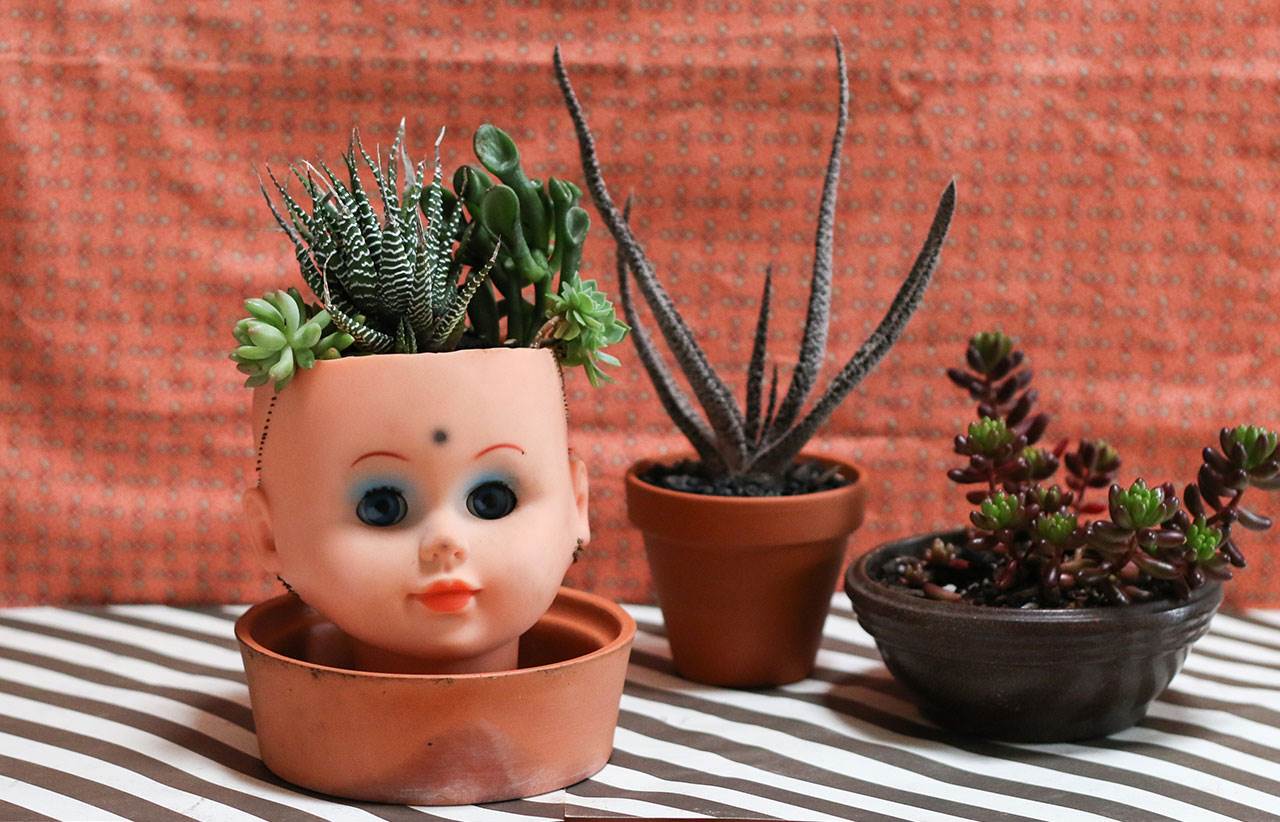 MATERIALS:
creepiest old doll you can find from the op-shop or flea market
craft blade
scissors
pencil
plastic netting, coconut fibre or sphagnum moss
small plant
potting mix
gravel and terrarium charcoal (optional)
dish or plate
Dolls' heads best suited to this project are the rubbery kind, as opposed to the hard plastic kind. Plants that do well in small containers, such as succulents, are ideal for this project. If you want to make it extra-creepy, why not use a carnivorous plant?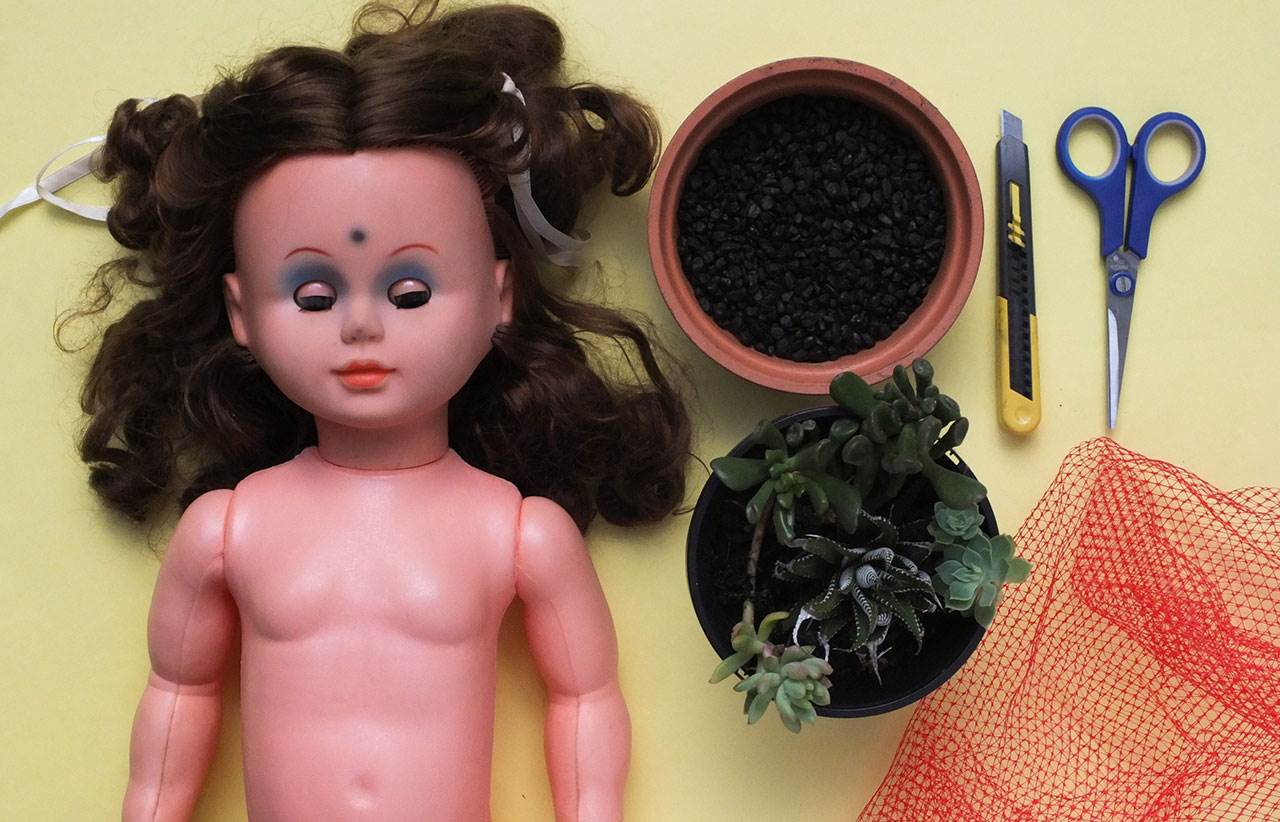 INSTRUCTIONS:
1. Remove the doll's head from its body and cut off any hair as close as you can to the scalp.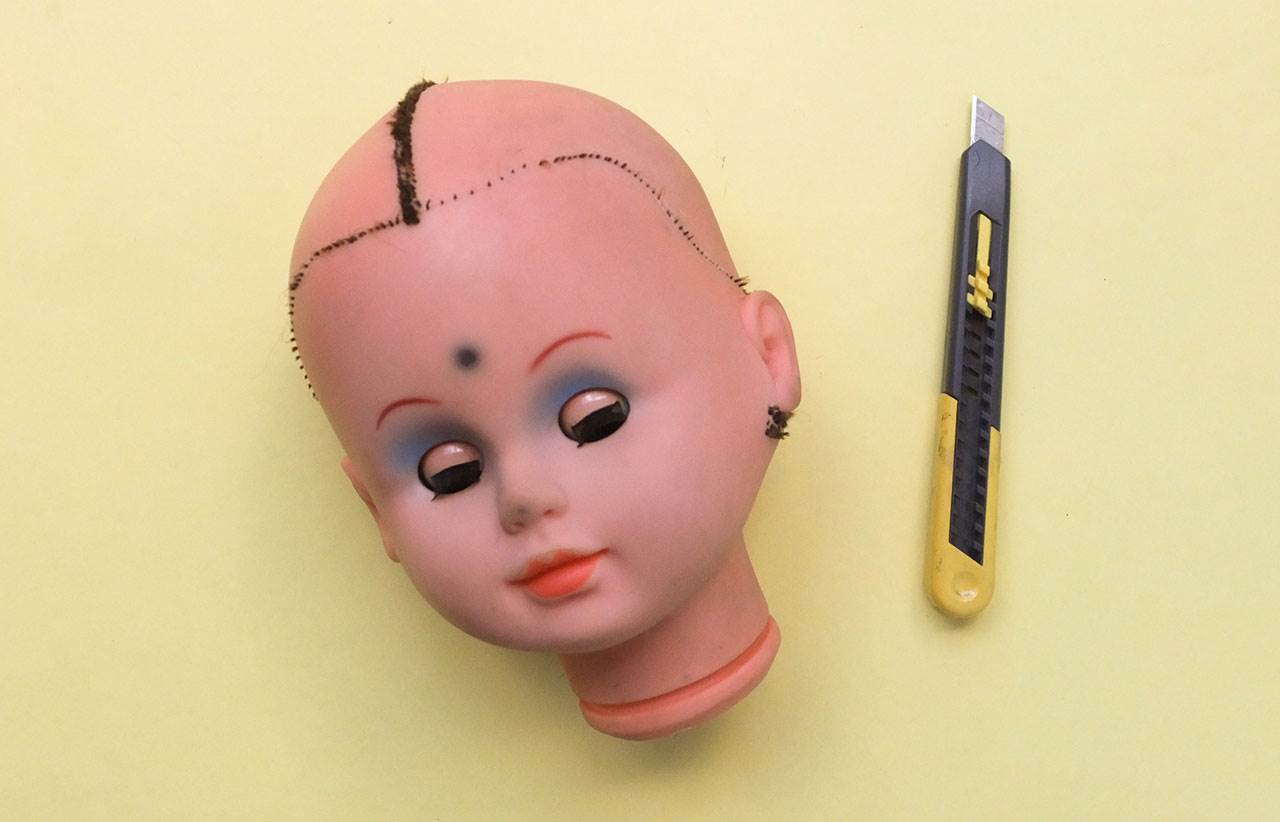 2. With a pencil, draw around the top of the head as a cutting guide. Use a blade to make the initial incision. Scissors should cut through the rest quite easily. Neaten up any rough edges.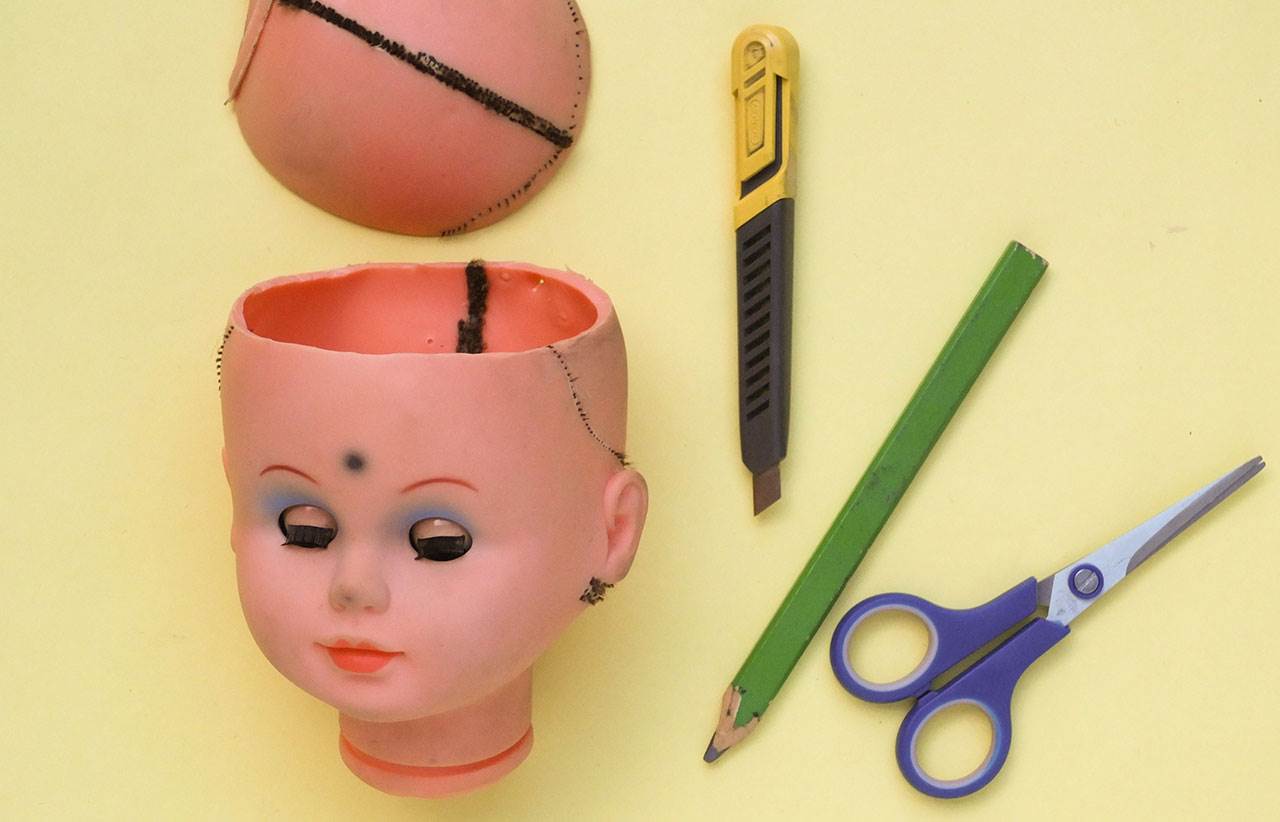 3. If you have a large opening at the neck, plug it with some plastic netting, coconut fibre or moss, so the soil doesn't fall out. Fill the bottom of the hollow head with gravel and charcoal (optional) for drainage and to weight the head down.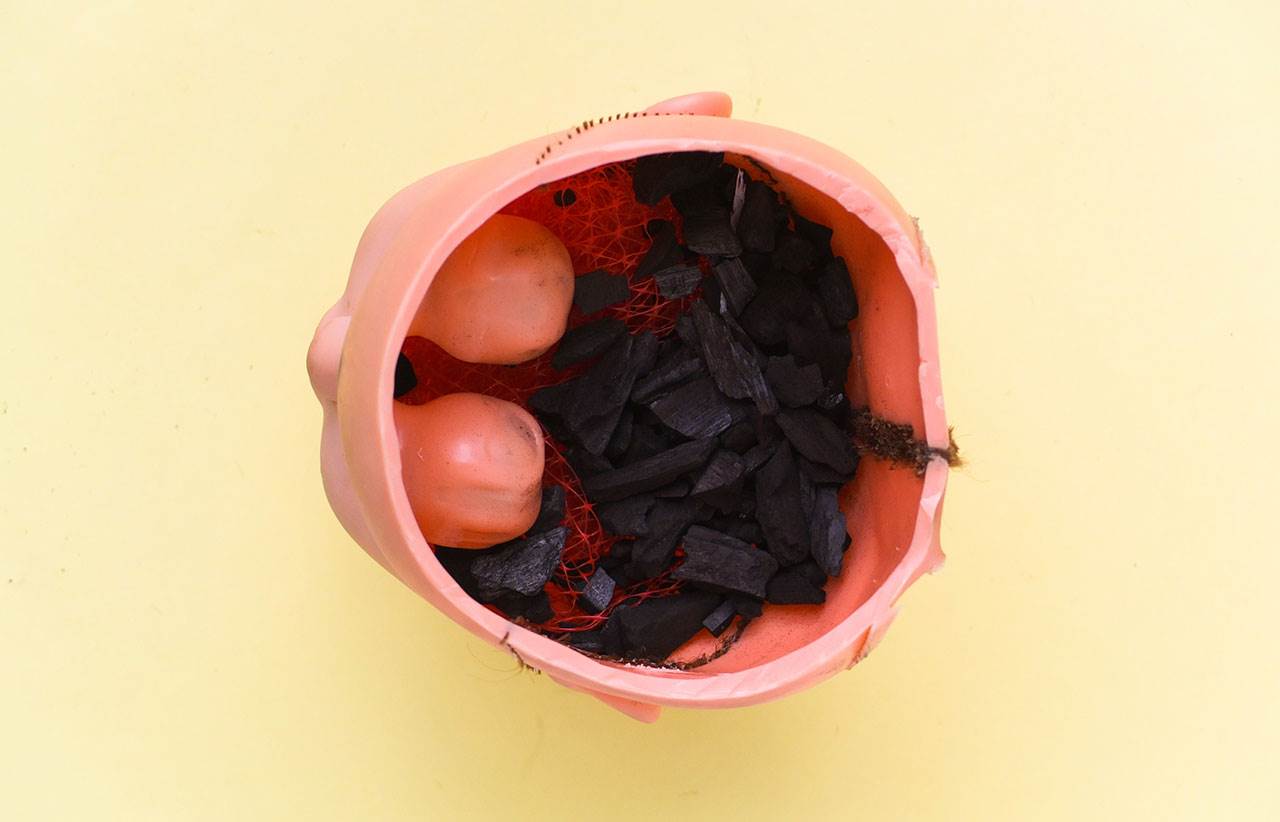 4. Fill your new planter with soil and pot plant, just as you would in a regular pot. Top with more gravel if desired. Place on a dish or plate to catch moisture.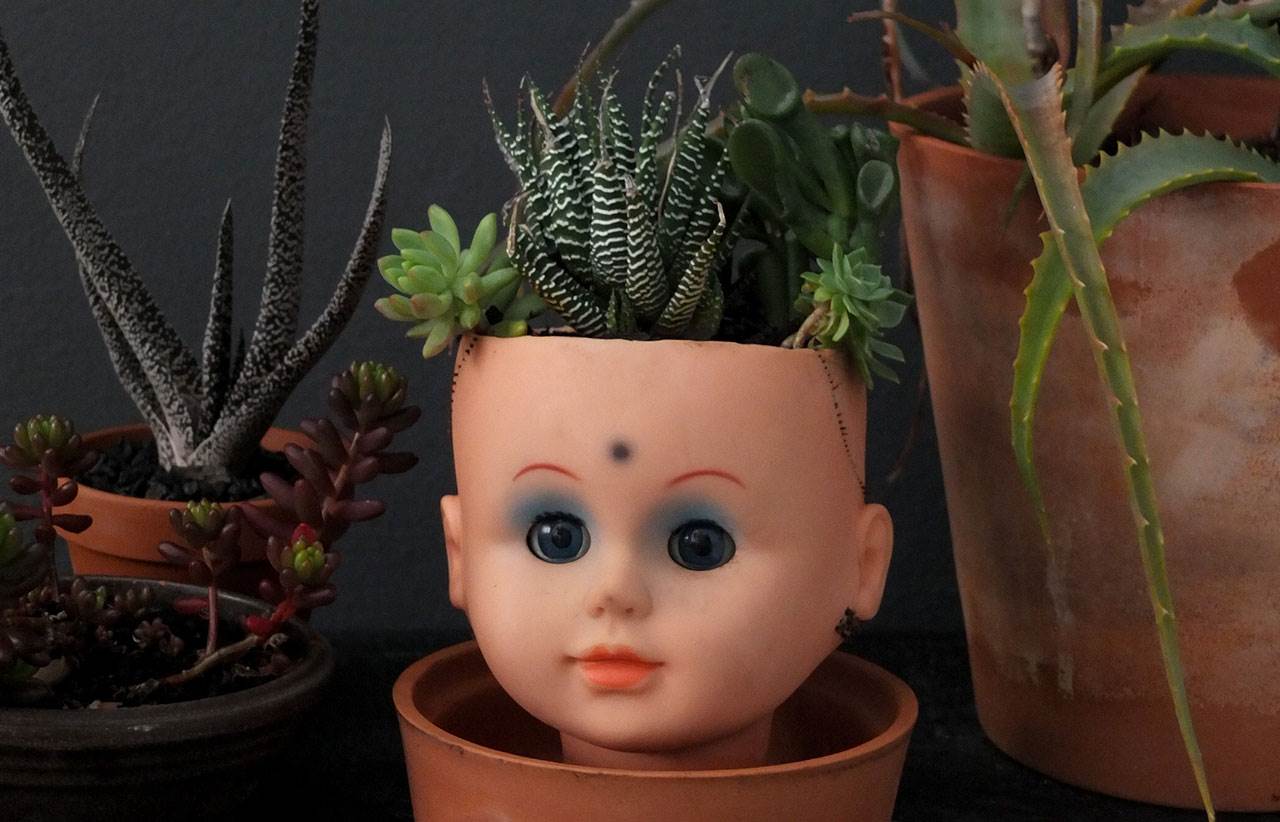 Pop over this way to see more of Cintia's crafty projects.