frankie christmas wishlist – brendan mcknight
Need a pressie for a special lad in your life? Our very own brand and marketing manager has more than a few choice picks.
Need a pressie for a very special lad in your life? Our brand and marketing manager, Brendan McKnight, has more than a few choice picks for this festive season.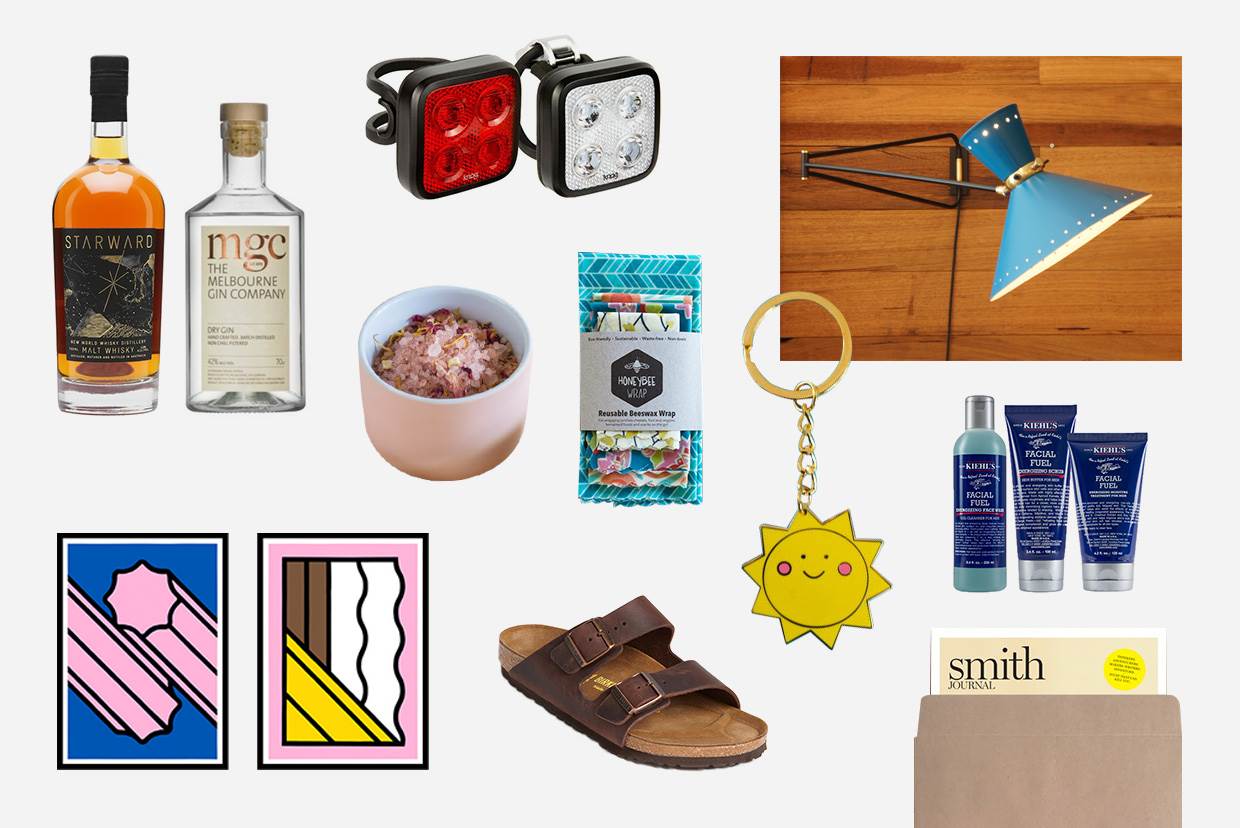 1. It's always nice to support local makers for a Christmas tipple, so some treats by Starward Whisky and Melbourne Gin Company should bring a bit of festive cheer.
2. There's not much lovelier than a summer dusk cycle around town; these bad boys from Knog will do the trick to light the way. 
3. Summertime brings on travels and adventures in the sun, which means I should treat my face to some extra care. Kiehl's stuff looks good, smells good and feels good. 
4. I'm all about some nice lighting, so a little something-something for the lounge wall from Angelucci would be a delight. 
5. My new Sunday-night bath ritual is always better with some fancy salts in the tub, and my mate Mish at Raw Suds makes the best. 
6. Yup, I'm a little bit biased, but I really do think a year's subscription to Smith Journal is the perfecto gift for your creative, adventurous, witty and handsome friend. They'll love you all year round. 
7. I reckon it's time to ditch the thongs and try for something a bit fancier. Can I pull off a pair of Birkenstocks? Only time will tell. 
8. Sometimes it's all about small steps when aiming for a more planet-friendly lifestyle. Replacing cling film with reusable HoneyBee Wraps is a no-brainer. 
9. New year, new art for your walls. My biffle (and graphic designer) Jesse Mallon has recently made some mixed lolly-inspired prints that will do the job rather nicely. 
10. My keys are a tad boring, and I'm pretty smitten with this cute little guy by Megan McKean. Posh-as keys for 2017? Yes, please.