five films to watch when you're supposed to be studying
Hello, friend. Are you studying right now? ME NEITHER.

We've teamed up with the folks at UNiDays to bring you interesting stories about study and learning. Did you know UNiDAYS members can nab a 25 per cent discount on their frankie magazine subscriptions? Well, now you do. Check the bottom of the story for more deets.

Hello, friend. Are you studying right now? ME NEITHER.
HOWEVER, I am not studying right now because I am not a student. I am a real-life adult woman with real-life adult responsibilities like voting, eating a high-fibre diet and leaving the house with clean clothes on. I am not supposed to be studying right now.
Are you supposed to be studying right now?
It's OK if you are. Sometimes it can take a bit of effort and inspiration to get into the right mood for hitting the books. If you're looking to get into the right headspace, why not give the following five movies a go?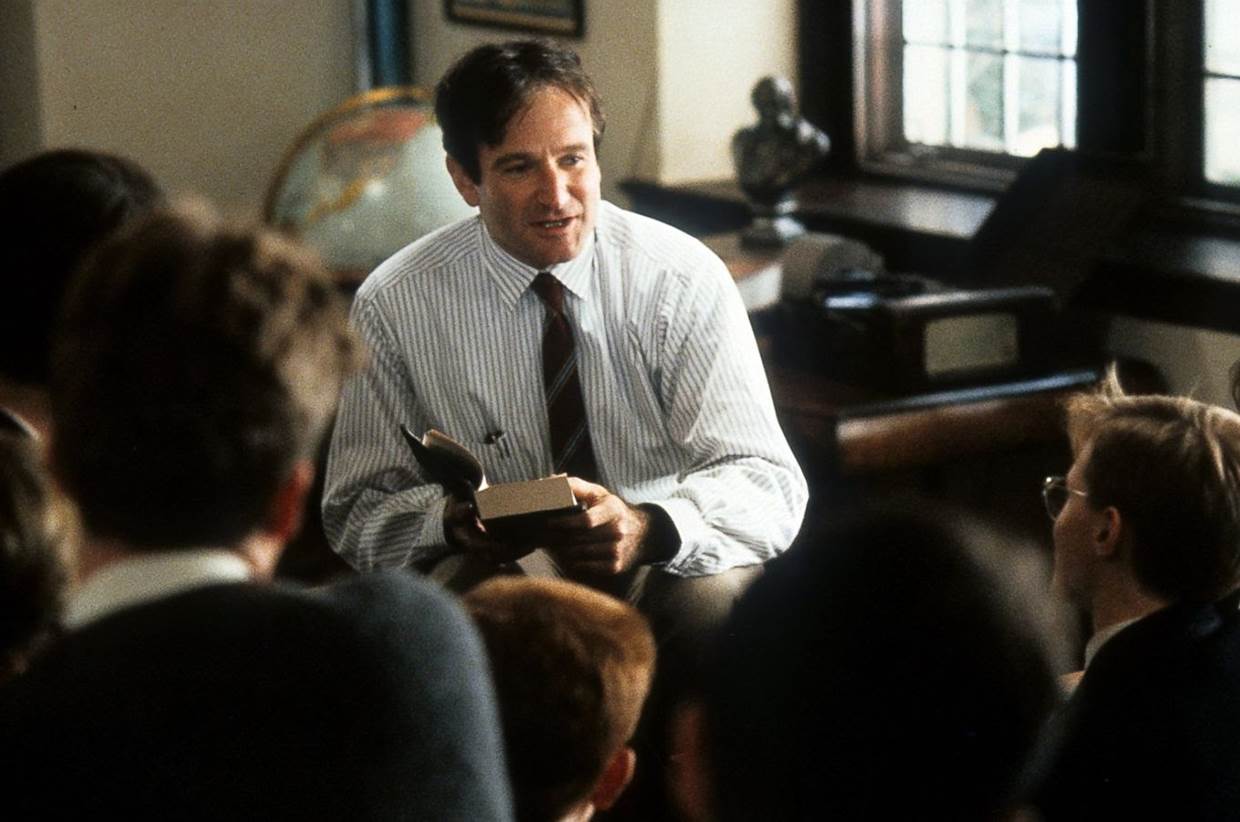 Dead Poets Society
Here is what Dead Poets Society might teach you about studying: 1. Sometimes it's OK to go against the tide and rip up your books; 2. Sometimes if you stand on your desk, you will make Robin Williams cry; 3. Life is about passion – and drama is hard. Now, I am sure that this extremely cryptic list of observations will help you get many A-plus-pluses.
Good Will Hunting
I always feel like I would have liked maths better if I'd been told that I was LEARNING THE LANGUAGE OF THE UNIVERSE, instead of being asked to work out the average speed of this extremely boring train as it travelled from Nowheretown to Dullsville. Good Will Hunting makes me wish I were a maths person. It makes me wish I knew numbers and really understood mathematical beauty. It also makes me wish that Matt Damon was my maths teacher. Sigh.
Spellbound
The scrunched faces! The teenage hopes! The dashed dreams! The extremely consonant-heavy words you would never use in your daily life because who even says "logorrhea" anyway? It's all here in Spellbound. If you ever want to be inspired and enthralled by a bunch of 13-year-old nerds who know how to spell many words – please place Spellbound in front of your eyes.
Legally Blonde
I have an unreasonable amount of love for Legally Blonde. What begins as one woman's quest to get her extremely not-worth-it boyfriend back by enrolling at Harvard Law School, turns into one woman discovering what she's really capable of, studying hard, solving a case and yelling at a woman named Chutney. It's a truly beautiful story of determination and success – and understanding the chemistry of perm maintenance.
The Social Network
Are you a software engineering, algorithm-y, computer science-type person? Do you like numbers and programming because they're solvable and relatable in a way that the human world just isn't? Congratulations! You might be our next Mark Zuckerberg. Now go forth and alienate all your IRL friends so you can make billions of IRL dollars.


Thanks to the kind types at UNiDAYS, uni students can nab 25 per cent off their frankie subscriptions. Just click here, then register or log in using your UNiDAYS member details. Easy as!