five films to watch when you're struggling to sleep
If you're looking for a lasting cure for your insomnia, we're not sure if we can help you, but we can suggest these five movies.

We've teamed up with the folks at UNiDays to bring you stories about all the stuff you go through when you're studying. Did you know UNiDAYS members can nab a 25 per cent discount on their frankie magazine subscriptions? Well, now you do. Check the bottom of the story for more deets.

Sleeping is not always easy. Sometimes sleeping is more like a nightly exercise in frustration, disappointment and pillow-flipping, as you silently wonder which cosmic being you scorned in order to deserve the terrible wrath of insomnia.

Recently, I've tried something new: I have used my time awake to do things that are useful. I clean my toilet. I have started watching movies. This makes insomnia feel a tiny bit more like a gift than a punishment, even if the heavy feeling of tiredness never quite goes away.

If you're looking for a lasting cure for your insomnia, I'm not sure if I can help you, but I can suggest these five movies. They might make you feel sleepy, or happy, or ready to do something else: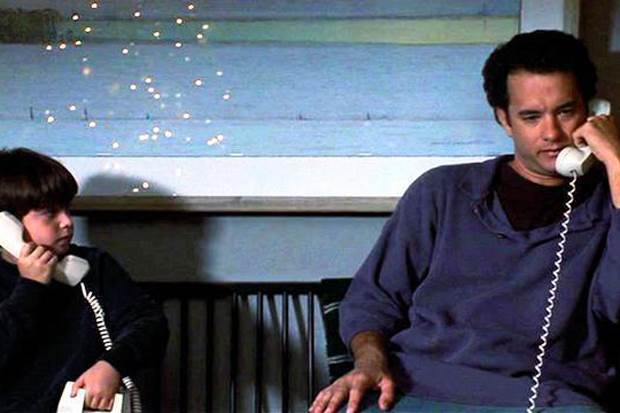 Anything featuring the soothing voice of David Attenborough

Sometimes I imagine David Attenborough narrating my insomnia: "The human female," he whispers, "does not always sleep as well as she would like to." If you can't have David Attenborough in your bedroom narrating your sleeplessness (which might be a bit weird, let's be honest), the next best thing might be watching a David Attenborough documentary. Attenborough documentaries are usually very beautiful, very quiet and very, very relaxing. Even if they don't send you to sleep, they might – maybe, if your brain can handle it – teach you something.



Koyaanisqatsi

I will admit: the first time I watched Koyaanisqatsi (pronounced "koy-ah-nis-cut-see"), I thought I was maybe hallucinating, or that I had finally gone insane. Koyaanisqatsi (along with the other two films in the Qatsi trilogy) is very, very strange, but it is also strangely hypnotic, beautiful and calming. The whole film is made up of slow motion or time-lapse footage of nature or giant, bustling cities, and seems to making some kind of comment about the human condition, or late modernity or something like that. When you are very, very tired, you probably won't be able to figure out what it is saying, but at least the images (and music by Philip Glass) might soothe your tired brain.



Anything from the silent era

Silent films have made major contributions to art, life, culture and society. They are also extremely useful if you can't sleep, because they're almost guaranteed to make you nod off. It's not that they're boring – they just ask you to pay attention in a way that is very difficult when you're very tired. Even if you manage to stay awake during, say, one of Charlie Chaplin's films, or a Buster Keaton flick, or a Rudolph Valentino romance, at least you might get to appreciate some early cinema. So, really, silent cinema is a win-win.



Eternal Sunshine of the Spotless Mind

Eternal Sunshine of the Spotless Mind is a movie chock full of beds, which might be inspiring when you can't sleep. In Eternal Sunshine, Jim Carrey plays Joel – a man who decides to erase all the memories he has of his ex-girlfriend Clementine (Kate Winslet). Clementine herself has undergone the procedure (which Joel finds out about after he visits her at work, hoping to reconcile with her, and she doesn't know who he is). If you can't sleep, Eternal Sunshine might not be the best movie to nod off to – it's too involving, too sad, too wonderful. But it is also reminds us that romantic love, like sleep, is mysterious, precious, and sometimes a work in progress.



Sleepless in Seattle

Here are some reasons why Sleepless in Seattle is really a very good movie to watch when you cannot sleep: 1. It has "sleepless" in the title, so it is practically about you and your life and your sleeplessness; 2. It is breezy and light and very easy to watch; 3. It is really magnificently wonderful and so funny and so true and so full of feeling and it STILL makes me sigh and feel romantic. Sleepless in Seattle is like the movie version of a warm hug, basically – which is sometimes exactly what you feel like when you can't sleep.


Thanks to the kind types at UNiDAYS, uni students can nab 25 per cent off their frankie subscriptions. Just click here, then register or log in using your UNiDAYS member details. Easy as!

This handy movie list was first published online on November 29th, 2015.