five films to watch when you're preparing to graduate
There are a lot of mixed feelings about the experience of graduating. If you don't know it now, you will eventually.



We've teamed up with the folks at UNiDays to bring you interesting stories about study and learning. Did you know UNiDAYS members can nab a 25 per cent discount on their frankie magazine subscriptions? Well, now you do. Check the bottom of the story for more deets.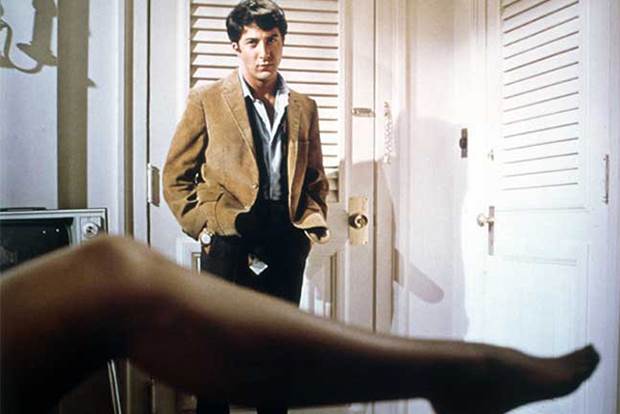 Graduations are weird. Coming to the end of formative experiences is weird. When you finally manage to disentangle yourself from whatever institution you've made it through, you realise that you have been moulded and shaped by the place, for better or for worse, whether you like it or not.
Most of the time, graduations are also the beginning of something wonderful – your actual life, where you are in charge of yourself, which is more exciting and empowering than you ever could have imagined. But graduations are also the end of routine and certainty – of knowing what your next day or week will be like, of knowing what you'll be doing next year or the year after. Suddenly you have to figure it all out for yourself, which can be lonely and confusing and difficult.
There are a lot of mixed feelings about the experience of graduating. If you don't know it now, you will eventually.
In the meantime, there's always movies. There are a lot of movies about graduating, which give us glimpses into other people's lives and how they dealt with beginnings and ends. If we had to choose just five, it might be these five films:
The Graduate

There's something slightly alarming about seeing Dustin Hoffman playing a young uni graduate, because it kind of feels like Dustin Hoffman has always been approximately 47 years old. In The Graduate, he plays Ben, a recent college graduate with an exciting modern life ahead of him ("There's a great future in plastics," he's told at one point). But Ben can't bring himself to do anything more than lie by the pool, drink, and lose himself in a disturbing affair with an older woman, whose daughter he will later fall in love with. In many ways, The Graduate is very much of its time, but its mood of directionless prospects and dead-end desires (plus Simon & Garfunkel soundtrack) still speaks strongly across the decades since it was made.



Ghost World

After high school, some people manage to stay friends FOREVER. Good for them. Some people might say that this is an ideal outcome that we should all aspire to and that there's something wrong with people who don't pull it off. Ghost World is exactly about questions and pressures of friendship after high school for two girls – Enid and Rebecca – who are firm friends at the end of school, but find themselves drifting together and apart afterwards. As they each change and become something more like adults, they have to decide whether they can still move in the same direction together, or whether their futures will be lived irreconcilably apart.



Legally Blonde

I have a very soft spot for Legally Blonde. It is a wonderful joy of a film and it makes me very happy. There's something about its story about an outsider discovering herself (but also staying true to herself) and figuring out her own way of being good at something that just makes my heart SING. Legally Blonde isn't exactly a movie about graduating – it's not focussed on it, instead more about Elle's experience of actually being at university. But it has two graduations – one at the beginning and one at the end – and the difference between them is the difference between attending university because you think you should, and dedicating yourself to something because you know you must.



Into the Wild

For some people, finishing high school or university makes them feel like they're smart enough to buck any and all social pressures, and escape the materialism and easy conformity that their education has taught them to be sceptical of. Into the Wild is about exactly such a person, Christopher McCandless, who, after finishing university, sold his car, burnt his life savings, and disappeared into the wilderness of America. His story is about the difficulty of finding a sense of purpose and place that is not simply given to you, or unthinkingly received (by, say, attending or graduating from university), but is rather truly discovered and achieved.



Dazed and Confused

Some movies are driven by strong plots and tightly knitted stories that pull us along. Sometimes, when you're in the middle of high school or university life, it can also feel like you're being dragged along a line that's already been plotted out for you. Dazed and Confused is set on the afternoon and night of the last day at a Texas high school in 1976 and is not one of those tightly plotted films – it is definitely what you'd call a "hang-out" movie, where the characters just drift from one party to another, with no major goals in mind. With its lack of clear goals, or purpose, Dazed and Confused perfectly captures what it can feel like to graduate school or university – rather than being unleashed onto a bright new future, you just sort of wander around, seeing what will happen next.



Thanks to the kind types at UNiDAYS, uni students can nab 25 per cent off their frankie subscriptions. Just click here, then register or log in using your UNiDAYS member details. Easy as!