five films to watch when you're planning a dinner party
Here are some top-notch flicks to watch if you're planning a dinner party (or you're just a human who enjoys food).
I have hosted a few proper dinner parties in my time. Here is my advice:
1. Never host a dinner party.
2. It's never worth it.
Being a guest at a dinner party is another matter. Being a guest means you get to eat food and hang around with people you like, which is an excellent combination of things.
So, whether you're planning on hosting or attending a dinner party – or if you're a human person who just enjoys eating or staring at food – we've chosen a few movies to help inspire your cooking or eating.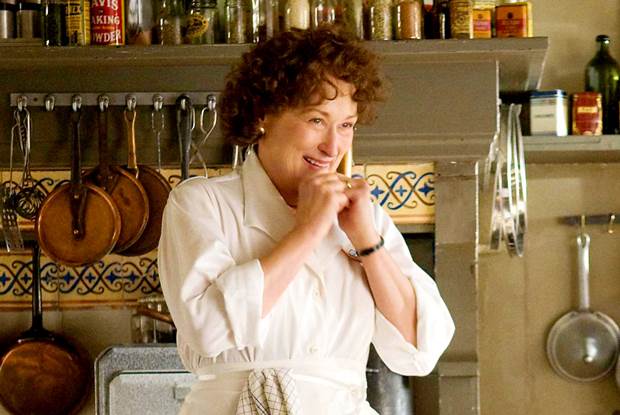 Festen (The Celebration)
I feel a bit guilty about recommending this movie, because it's basically EXTREMELY MESSED UP, but this list is about dinner parties and Festen definitely has one of those. The film revolves around the celebration dinner for a family patriarch, which is derailed by the revelation of a terrible family secret. This is the kind of dinner party you definitely don't want to attend.
Guess Who's Coming to Dinner
SPOILER (but not really): the person coming to dinner is Sidney Poitier. What a babe. When John Prentice (Sidney Poitier) and his fiancée Joey Drayton (Katharine Houghton) shared a good old-fashioned smooch in the back of San Francisco taxi cab in 1967, it was the first time an interracial couple had kissed on film since the demise of the Motion Picture Production Code. Sixteen southern states still had laws against miscegenation. The KKK picketed some cinemas. Guess Who's Coming Dinner? remains one of the most important movies about race relations to appear during the Civil Rights era, and it also shows us how hospitality and a good nosh can bring people together.
Eat Drink Man Woman
If you find the rhythmic chopping and slicing of meats and vegetables very soothing, then boy do I have good news for you: Eat Drink Man Woman is full of many scenes of skilful cooking (plus many scenes involving eating and dumplings). The film tells the story of a master chef, Mr Chu (Sihung Lung), who lives with his three adult daughters. The women all see their father as cold and unavailable, which means that their family dinners are less about the food and more about the uncomfortable silences between people.
Ratatouille
Ah, food cooked by a rat. Truly, if you have ever lived in an overpriced inner-city share house then you have probably eaten at least one meal that has been touched by rodent hands. The gist of Ratatouille is this: a rat named Remy (Patton Oswalt) wants to become a famous chef, even though he is a rat. He strikes up a friendship with a man named Linguini (Lou Romano), who helps him to realise his ratty food dreams. It's beautiful. It's French. I still think I have problems with a rat cooking my food.
Julie & Julia
I have never really felt like starting a blog to document (and monetise) my kitchen misadventures, but clearly I am not Julie Powell (Amy Adams). Julie thinks that maybe a blog is the solution to her niggling sense of unhappiness and dissatisfaction… and she's right. A blog IS the solution. In 2002, real life person Julie Powell decided to cook her way through the classic cookbook Mastering the Art of French Cooking by Julia Child and a few years later, her blog was turned into a movie with Meryl Streep in it. Truly, cooking AND blogging are the keys to having Meryl Streep play you in a movie (kind of).