etsy success: able and game
We picked the brains of Able and Game creators Anna and Gareth, discovering tips for good e-vending practice, just for you.
For part two of of our Etsy Success series we had a chat with the lovely Anna Blandford and Gareth Meney of Melbourne-based brand, Able and Game. The pair have been touting their quirky illustrated greeting cards and tea towels for a few fun-filled years now, and have quietly been kicking butt via the colourful pun haven that is their Etsy store. We picked their brains about good e-vending practice, just for you.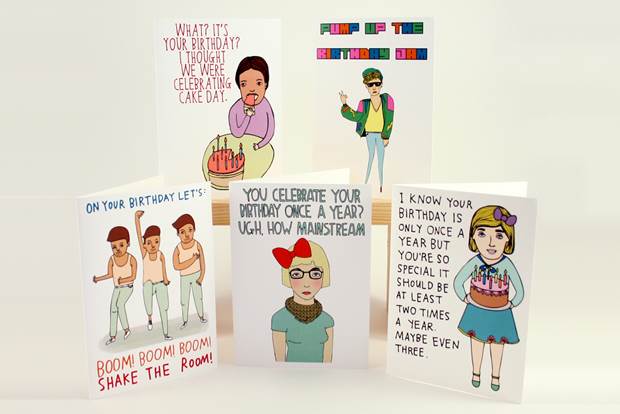 Tell us a little about yourselves and what you sell. Able and Game offers cards and stationery that are quirky and cute rather than clichéd and predictable. The cards feature hand-drawn designs of weird and wonderful people that are off beat and stand out from the crowd.

What was the process for starting your business? In 2008 I was running another small accessory label. I had been running it for a few years and had left my job the year before to focus on it full time. It ended up not working for me in a few ways and I had an idea of starting a greeting card label and doing it with my partner Gareth. As I had already started a small business (I call it the training wheels business) I felt like I was better equipped when starting Able and Game. We started with an Etsy shop, selling our cards at Rose Street Market and stocking them in a few shops I had previously stocked with my other label.

How long has it been running? Since the start of 2009.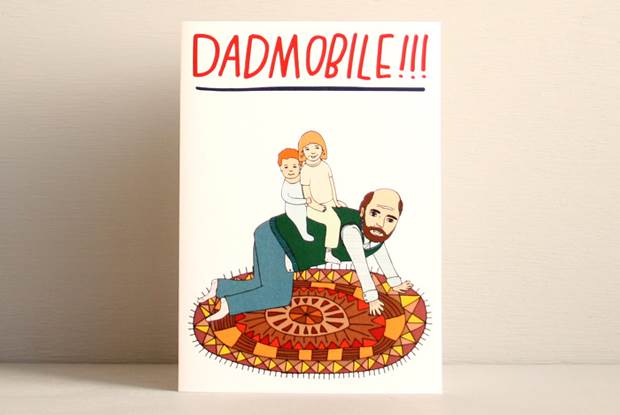 What's the best thing about managing an online business? The online part of our business is really straightforward. Once you have all your processes in place it makes things much easier to run.

What have you learnt about running a successful Etsy store? Three important things for us include making sure your photos are top notch and descriptions are really clear. When browsing I don't want to have to email a seller asking them questions, so we try to include everything people would need to know in the item description. Secondly, make sure your customer service is superb. When things don't work out right for the customer, go the extra mile to sort out their issues. Put yourself in their position and do everything in your power to give them an amazing customer service experience. Thirdly, people love free stuff. We always include a few extra things with an order. Free things always make people happy!

Have there been any hiccups along the way? I would love to think it is always smooth sailing, but things can go wrong. For us, if we make a mistake we try and fix it the best we can quickly and honestly. One thing for us was making the change from US dollars to Australian dollars as when we started selling on Etsy there was only the US dollar option. We probably should have made the transition to Australian Dollar sooner rather than later.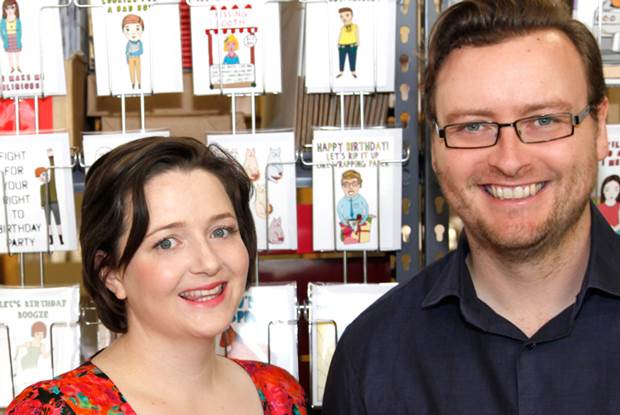 Do you have any tips for someone starting an online business of their own? If you have an idea, talk to people about it. If you are unsure about starting just give it a go. It doesn't take a lot of money to get an Etsy shop going and once you have somewhere that people can buy your product, things starts moving. The preparation phase can go on for a long time if you let it, because taking that first step is always daunting.

If you like what you see, have a browse through their online store right here.