designer jim grimwade makes rad band posters
Jim Grimwade has the dream gig for artistically inclined musos. 

According to his mum, Jim Grimwade has been drawing since he was a toddler. Back then, his favourite subject matter was the Teenage Mutant Ninja Turtles, but today Jim works as an illustrator and graphic designer primarily in the music industry, where he creates posters, album art and merchandise in his signature psychedelic style. Jim is also a children's book illustrator, exhibiting artist and prolific freelancer for clients like fashion label Wrangler and local supergroup Dyson Stringer Cloher. He's a pretty darn good muso, too. Since graduating from Melbourne's Deakin University, Jim says his career has been shaped by the power of a three-letter word: yes. And he wants the same for you.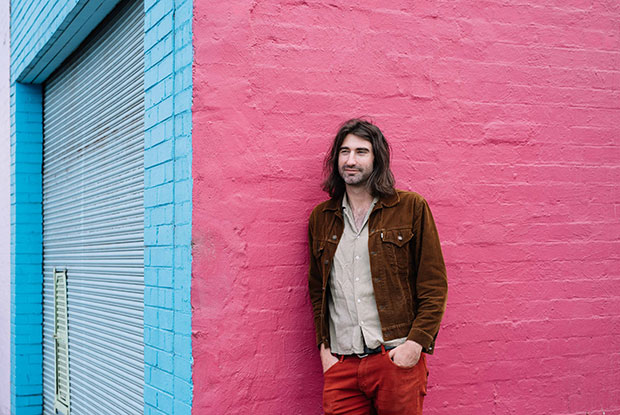 Hi Jim! Can you tell us a little bit about yourself? I'm a graphic designer and illustrator. I create work for the music industry mostly (alongside a bit of work for fashion brand Wrangler), and have been doing so for much of the last decade. 
Did you always have an interest in illustration? Yes, absolutely. My mum kept boxes and boxes of my work – from as soon as I could hold a pencil – that have now been given back to me. It's a good archive. There are drawings from when I was a couple of years old, with the Ninja Turtles featuring a lot.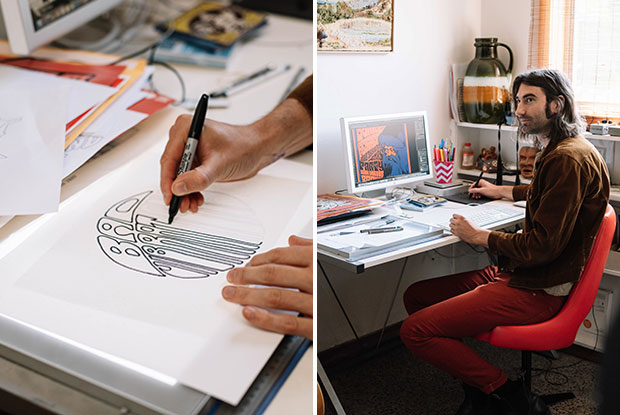 Was your pathway to pursuing design and illustration straightforward? After high school, I didn't know what I actually wanted to do, so I enrolled in a few courses, but ended up deferring and travelling for a year. During this time, I decided I wanted to focus on art and enrolled in arts at Deakin University.
What's a valuable lesson from that time that has helped shape your practice? I had a few lecturers who were really supportive and encouraging. One of them, John Forrest, is also an illustrator, and he brought a children's book to class that he'd worked on. It was a good example to see you didn't need to be an exhibiting painter to do things creatively and could channel your output in different ways. A few years later, I ended up illustrating my own children's book.
How did university study influence your skills? It was definitely a big stepping stone, and the formal training in art solidified my skills in terms of colour pairing and composition. It also encouraged me to draw more, which is something I need to remind myself to do even now. It's really refreshing to just do something with pen on paper. I find that more enjoyable and immediate than painting (that's why working digitally is also great). Being encouraged to embrace that at uni probably influenced my practice in years to come more than I would have thought at the time.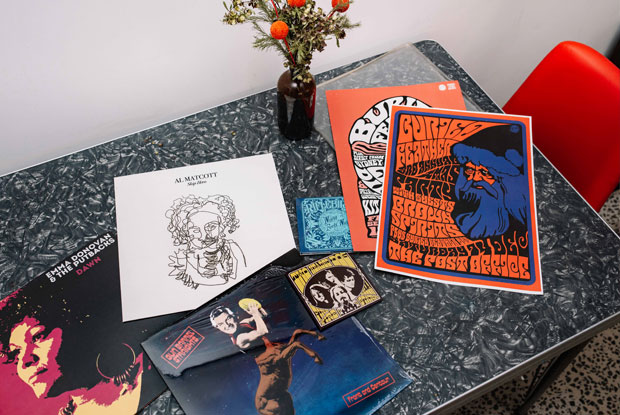 How did you pivot to illustrating for the music industry? I played in a few bands when I was finishing up at uni. Whenever we played a show, we needed a poster to promote it, and I ended up making them. Through word of mouth, I kept getting similar work, especially in Melbourne where there's always overlap in the music industry with people playing in multiple bands.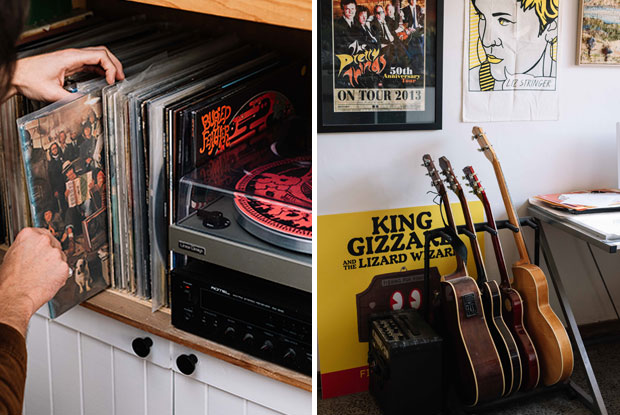 You've been freelancing for a decade! How do you think your style has changed and what influences your work? My skills have developed, but overall, I think my vision is still essentially the same. I really love all those late-1960s San Francisco and London-based artists, including Australian Martin Sharp, who designed these amazing posters, magazine covers and record sleeves during the psychedelic era. Those artists are up on a pedestal in my mind, and I think my style is sort of a simplified version of work created in that period.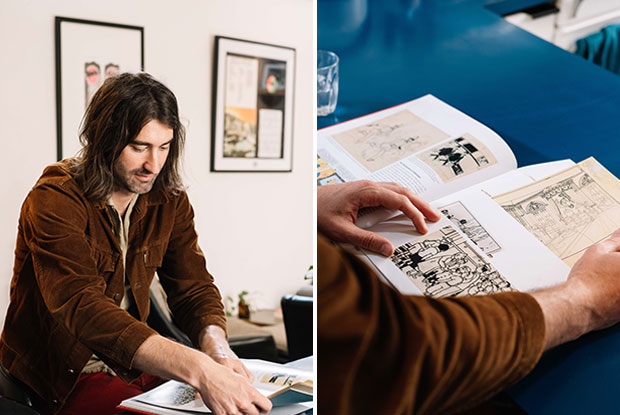 How do you communicate the essence of the music you're designing for? I always start by listening to the music first. I think when someone is buying a record in a store, the cover art should reveal what the music is like and be reflective of the sound. You don't want to come home with this pink, colourful thing and discover it's a death metal record inside – although that's a cool idea in itself.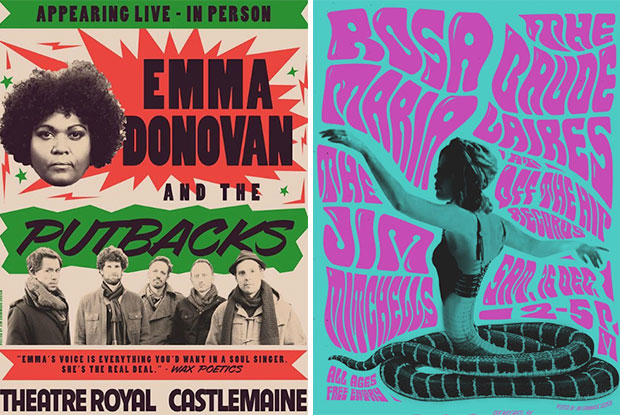 What's the last thing you listened to again and again and again? My band Buried Feather just released an album (Cloudberry Dreamshake, out now on Cobrasnake Nectie Records/Kozmik Artifactz), so in the lead up to its release, I was listening constantly for minor things to tweak in the mix. I also just did the layout for my friend Al Matcott's debut album, Skip Hero, so have listened to it a bit recently, too.
What advice would you give to someone who wants a similarly cool career? Just be open to opportunities as they present themselves. I really love what I do, but it's not something I ever planned out. It kind of came organically out of the skills I have and my interests. If I wasn't open to opportunity and thought, "I'm just going to be a painter," for example, I may have never ended up down this path. I like to say yes to things.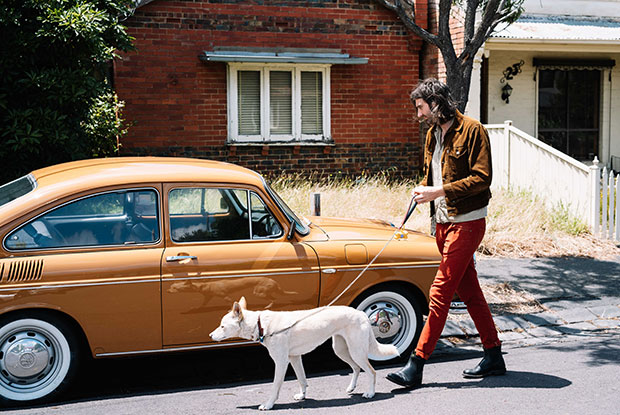 This inspiring creative chat was created in collaboration with Deakin University. If you're interested in pursuing a creative career, take a look at their Bachelor of Design courses in 3D animation, digital technologies or visual communication, or their wider range of creative arts courses. You can check out more of Jim's art here.