artist interview - onemouthli
Hailing from the ever-buzzing city of Hong Kong, Yiko Li, AKA onemouthli, is an artist whose primary medium is the humble pen and pencil.
Hailing from the ever-buzzing city of Hong Kong, Yiko Li, AKA onemouthli, is an artist whose primary medium is the humble pen and pencil. But don't be fooled: her illustrations might be simple, but they're also chock-a-block with deeper thoughts and meaning. We had a chat to her about her practice, motivations and super sweet design.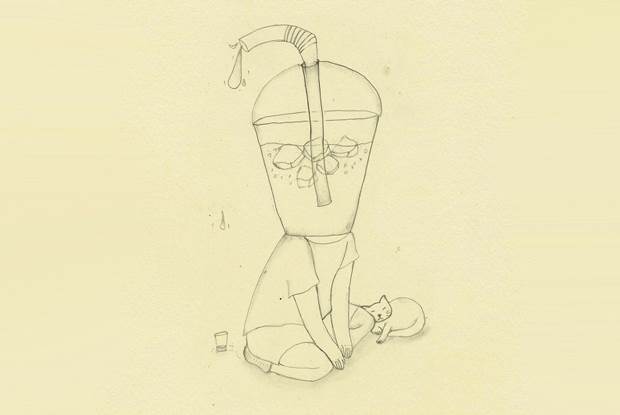 What is your name and how old are you? Yikoli, and I'm 23.

Where were you born and where do you live now? Hong Kong, a small city.

How does where you live affect your art? Hong Kong is a very small and a ¬busy city. Hong Kong people have no time to talk with others, listen to others and love with others. So why I created my character 'TreeMan' - he represents most of the heartless people. He is a silent and a self-centered child.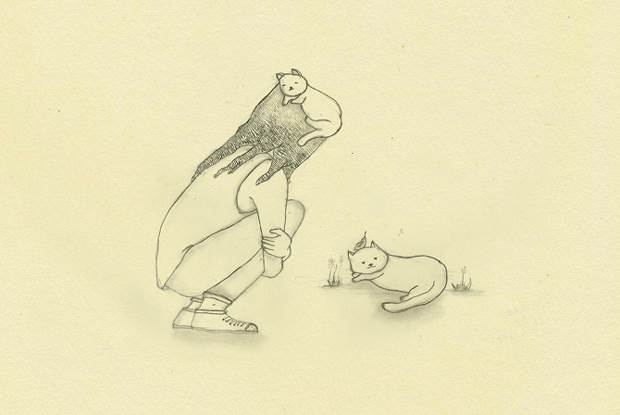 Please describe the space where you do most of your creation – whether it's your art studio or kitchen bench! My small bedroom is my best workplace. When I draw I love staring at the sea and listening to music. The natural environment is a very important inspiration of my creation. So I really love my sweet home, I can watch the sea, mountain, bird, tree and sky every day. My workplace is a comfortable and peaceful place.

What kind of media do you use? Why do you choose to use these media? I love to use pencil to draw. I love the grey tone colour of pencil. The colour matches my drawing ideas and the pencil texture is very unique. Computers have many pencil brushes but I don't think that is good enough to replace the real pencil texture.

Are there any downsides to this medium? You need to spend more time to draw, and it is not that convenient. Such as when you draw and you want to change some part you didn't like, you can't just click "ctrl+z" on your drawing. So sometimes it makes me feel mad!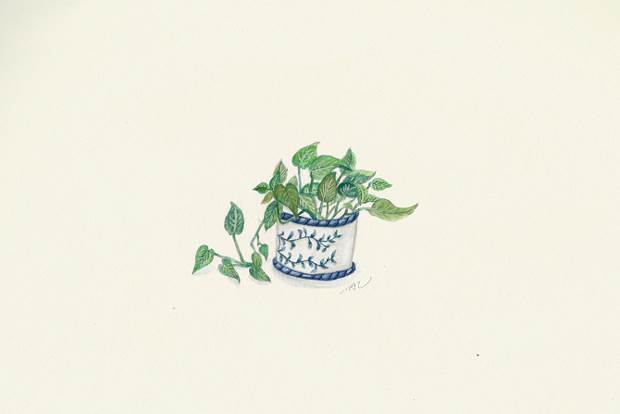 What makes your work unique and truly your own? All the inspiration is from my feelings, my memory, and my childhood... All the pictures are very personal. And Tree Man is me, I am unique and no more "mes" exist in this world.

If you were to teach an art appreciation class, what kind of lessons would you try to teach your students? I will bring them to experience the nature. Nature is a good teacher, we don't need to pay anything but we can get many things from it. Every day you can just spend a little time to observe your surrounding area, you can find a lot of new things!

Are there any other mediums that you'd like to experiment with? Watercolour, and I have started to try it this year. Before I'm not good at watercolour, but I love to use watercolour to record my daily life. I hope my life is full of colour. Also, I'm a food lover, so I have started to draw every mealtime and enjoy every moment.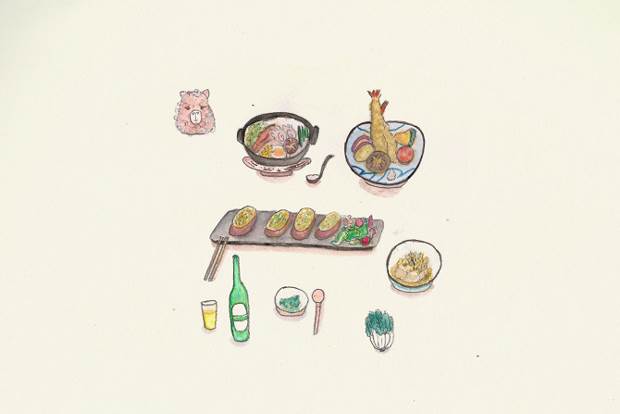 What's the coolest art tip you've ever received? Listen to music. Music can make me feel relaxed and it gives me a lot of ideas. Music is my inspiration. Some of my illustration you can see in my signature I have written down the song's name, because I love to record the song when I'm painting. It can let the audience know more about my creation process.

Which era of art do you appreciate the most? 18th century, because my favourite artist is Vincent Van Gogh. I dream of painting and then I paint my dream.

What other budding artists do you love? Moonassi Daehyun Kim, Joanna Concejo, Marion Fayolle.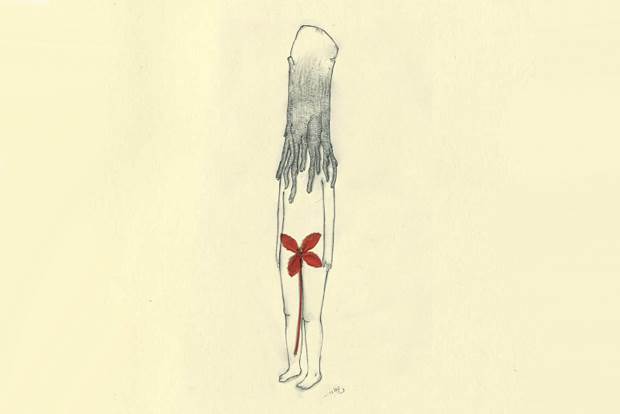 Where can we see more of your work? You can visit my website or my Instagram @onemouthli.