artist interview - joel penkman
Like she's jumped into our brains and pilfered all our favourite things, Joel Penkman paints a smorgasbord of retro delights.
Now this is the kind of still life we like. Like she's jumped into our brains and pilfered all our favourite things, Joel Penkman paints a smorgasbord of retro delights, from crumbly strawberry wafers to porcelain Bambis and rocket ice pops.

We asked her a few questions about her mouth-watering artwork.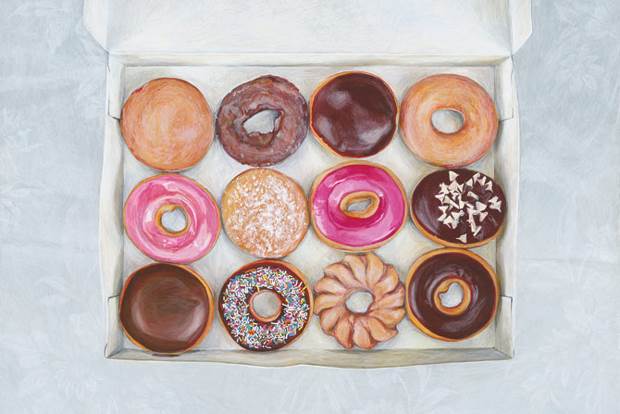 What is your name and how old are you? Joël Penkman, 33

Where were you born and where do you live now? I was born in New Zealand, and live in Liverpool, England.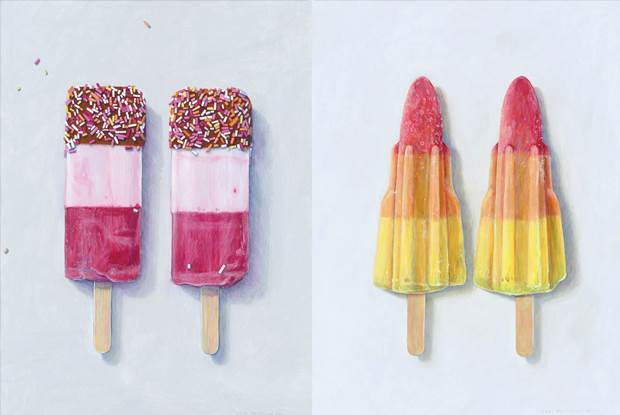 How does where you grew up and where you live now affect your art? Where I grew up is different to where I live now, and as a bit of an outsider it's easier to spot little idiosyncrasies. Often, it is the little things that make this place different that I paint.

Please describe the space where you do most of your creation – whether it's your art studio or kitchen bench! Kitchen bench for inspiration, studio for creation. I often take a trip to the supermarket for inspiration too.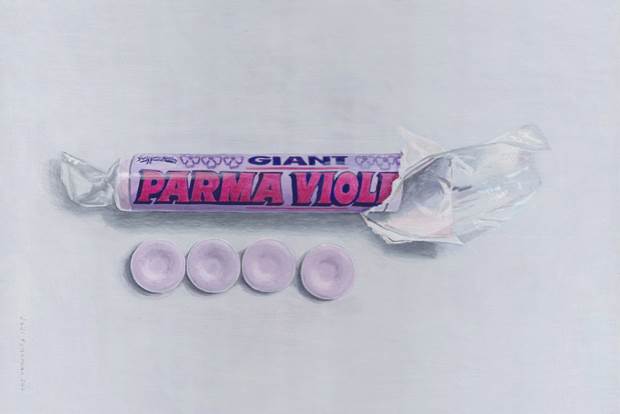 What kind of mediums do you use? Why do you choose to use these mediums? I mostly paint in egg tempera. It's a time consuming medium as there is a lot of preparation required, making gesso boards and grinding paint, but it does have some great qualities. The colours are beautiful and crisp, and it dries immediately so you can build up layers of colours quickly, it is more forgiving than watercolour and if it does all go wrong you can scrape off the paint and start again.

Is there a running theme to the work you create, or do you just make whatever comes to mind? There does seem to be an edible still life theme running through most of it.

What kinds of ideas and things are you working on at the moment? I've just finished some big illustration projects and am about to start some new paintings for myself. There will probably be a little more of the same plus something new. Hopefully more colour and maybe some relief printing to.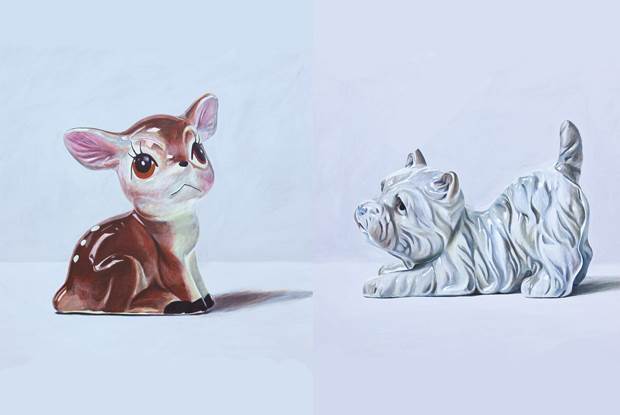 If you were to teach an art appreciation class, what kind of lessons would you try to teach your students? I guess I would give them an overview of all art so they can then discover what they like themselves.

Do you think people need to understand the artist's intention to appreciate the art? No, not at all, but it probably helps. Art is very subjective. Everybody reacts differently to art and not everybody likes and appreciates the same things.

What is the strangest thing or thought that has inspired a piece of work? Most of what I paint is pretty ordinary. Children's food arrangements have inspired a number of pieces.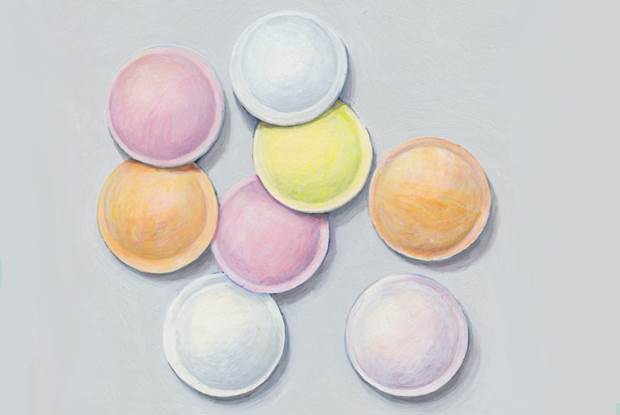 Which era of art do you appreciate the most? 1920s – now. There is always someone making something I'll like.

What other budding artists do you love? I'm not sure they are budding anymore, but I really like what George Shaw is doing, Lisa Milroy's earlier work, and Wayne Theibaud.

What do you enjoy doing when not creating art? Cooking, gardening, car boot sales.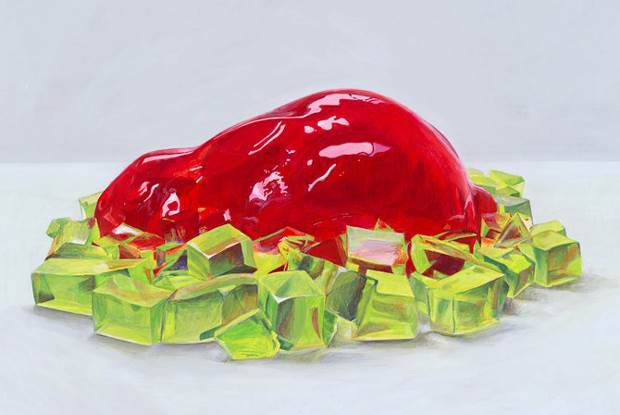 Where can we see more of your work? I've not long finished illustrating a book that will be coming out in October, I think. The Taste of America by Coleman Andrews, from Phaidon. It will have 125 illustrations of different American foods. You can also see my work at joelpenkman.com.