a few finance podcasts that won't put you to sleep
Brush up on money stuff with help from these podcasts.
Though some folks aced their business subjects in school and uni, financial admin just isn't for everyone. If words like "stock", "interest" or "capital gain" put you in snooze mode, you're not alone. Unfortunately, financial literacy is a super-important part of everyday life – especially for women, who for a whole bunch of annoying reasons, are still making less moolah than men.
We reckon that once you learn a little bit, you'll feel empowered to know even more. To help you get started, we've put together a list of finance and economics podcasts that are plenty informative but still entertaining. Learn about compound interest, superannuation and global financial markets while you're crafting, cooking or simply killing time in isolation. With the economy doing who-knows-what, there's never been a better time to get stuck into money matters.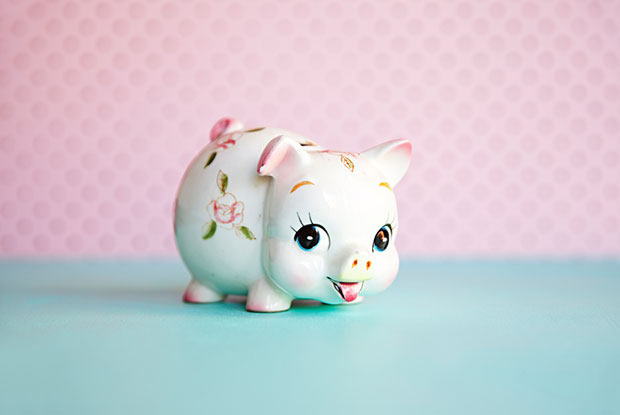 PLANET MONEY If you like This American Life (the esteemed granddad of storytelling podcasts), you'll dig NPR's Planet Money. These folks put a bit of emotion into economics, unpacking intimidating concepts by telling such lushly woven yarns you'll forget you're learning at all. Have a squiz at the archives and you'll find stories about a free-love commune, the raw-milk trade in California, and how your gym makes money when you don't work out.
 
SHE'S ON THE MONEY This one's a great listen if you're put off by financial advisors because you think they might talk nerdy to you. Hosted by millennial money whiz Victoria Devine, She's On the Money aims to "take the fear out of finance". Victoria is a straight-talking, no-nonsense lass who explains personal finance in a way that actually applies to your everyday money problems. She's got practical episodes dedicated to super-relatable topics like Afterpay, HECS debt and COVID-19's effect on your super. Her Facebook group is helpful, too, if you're looking to learn from a community of people in the same boat.
 
THE PINEAPPLE PROJECT Though it's since moved onto other subjects (like tidying and employment), the first season of the ABC's The Pineapple Project was all about managing your dosh. Host Claire Hooper, who's always good for a chuckle, spent 10 episodes delving into personal finance, from budgeting to buying a house. We had a chinwag with her over here if you want to learn more.
 
STARVING ARTIST An oldie but a goodie. Back in 2017, Honor Eastley tackled the weird and rather frustrating balance between being a creative and needing to pay the bills. Over 13 episodes, she chatted to rad Aussie creatives like Abbey Rich, Frances Cannon and Bri Lee about the many ways to make money through art, from monetising your social media profile to crowdfunding.
 
THE AUSTRALIAN FINANCE PODCAST Are you frothing for up-to-date finance news? (Maybe you will be by the time you listen to all of these podcasts.) What the heck is the difference between Job Seeker and Job Keeper? What should you do with your money right this minute? Hosts Owen and Kate are pretty chilled out, so you might find your mind wandering a bit, but they are really helpful when you need to understand business news as it's happening.
BAD WITH MONEY People who really dig economics have a reputation for being rather conservative, so we're stoked to hear US comedian Gaby Dunn explaining how finance affects people from marginalised communities. Lend your ears to this pod for radical chinwags about generational wealth, the weed economy and the "fucking system".
This handy list is part of 'school of frankie', our guide to all of the stuff you wish you learnt at school, created in partnership with our pals at Bank Australia.