a creative's guide to wellington
Four local makers, doers and thinkers share their thoughts on New Zealand's capital city. 

frankie editor Sophie Kalagas recently travelled to Wellington to chat to four local makers, doers and thinkers, who shared their thoughts on New Zealand's capital city. She brought a disposable camera, too, and snapped a few lovely, vintage-y pics.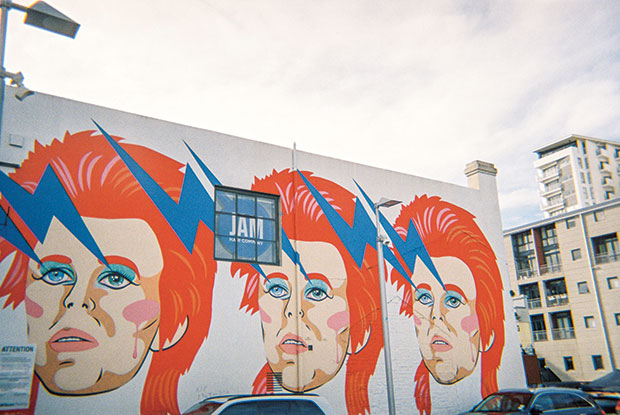 BELLE WANG
CO-OWNER OF GOLDIE MILK BAR & EATERY
Tell us a bit about Goldie. My family and I run Goldie together. We serve Korean-inspired burgers, noodles, desserts and bubble tea. We wanted to create something really fun, like a big kid's playground – a clean and very cute space.
What kinds of people come in? The building is connected to a Pacific church, and the people from there religiously drink bubble tea now – they didn't really know what it was before. School kids love it, and people come in with a book and just sit with a crème brûlée latte and read.

Is there something Goldie is known for? Probably our foot-long fries, bubble waffles and gold-leaf ice-cream.
Where do you go in Wellington to grab a bite? Before work or uni, I always go to Maranui Café in Lyall Bay. My mum and I have an Americano and a cheese scroll there it's our thing. There's also Mekong Café around the corner, Saigon Taste in Mount Victoria, and the night market, which is on every Friday and Saturday.
What about a spot of shopping? Cuba Street is known for its thrift shops, and SaveMart has a lot of gems. I love Iko Iko and Good as Gold, and Kowtow for clothing – they're so dedicated to their values, which is cool.
How is Wellington different from what people might expect? It's a lot smaller, but at the same time, people mostly focus on central Wellington when they come. There's way more to see, like waterfalls and little walks and things that aren't just hospitality. It's honestly so beautiful.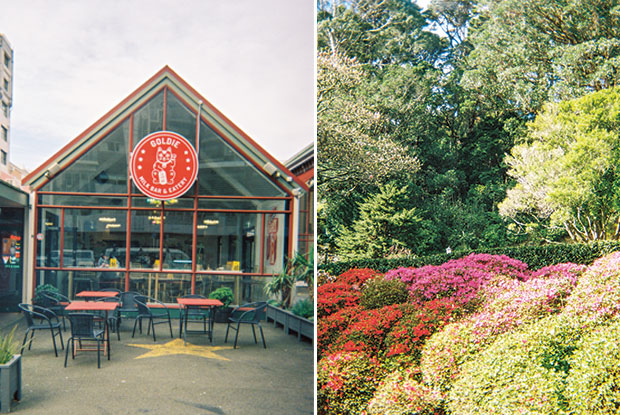 MATARIKI WILLIAMS
CURATOR AT TE PAPA
So, what do you do? I'm a curator in the Matauranga Maori team at Te Papa, the national museum. My job changes day to day, from research and writing to working with Maori artists and holding book launches and events.

What's your connection to Wellington? I moved here when I started university about 15 years ago. The creativity and arts scene keep me here – there's a really diverse and liberal nature to Wellington, which I love.
How is Maori culture represented in the city? There are quite a few public art pieces in the centre, like Pigeon Park, which has this beautiful tukutuku pattern from above. I also learnt there are two different types of manhole covers: ones with beautiful carved motifs and regular ones. Wellington is built on reclaimed land on top of streams, and the carved covers mark where the original streams are. They show what life was like here hundreds of years ago.
Any local creatives we should know about? My friend Fran Carter is an amazing jeweller, and fashion-wise, I love Summers the Label. There are so many great artist-run spaces to visit, too, like MEANWHILE and Enjoy Gallery.
What's something edible you'd only find in Wellington? There's this really great salted caramel biscuit by Leeds Street Bakery. As soon as I see it, I can't stop myself from eating it.
Where do you go to cheer yourself up when you're down in the dumps? I'd probably go to a gallery where it's quiet and still and spend some quality time by myself with the art. Or, I'd go to a cheese shop in Lower Hutt called Zany Zeus. They make great smoothies and the best halloumi.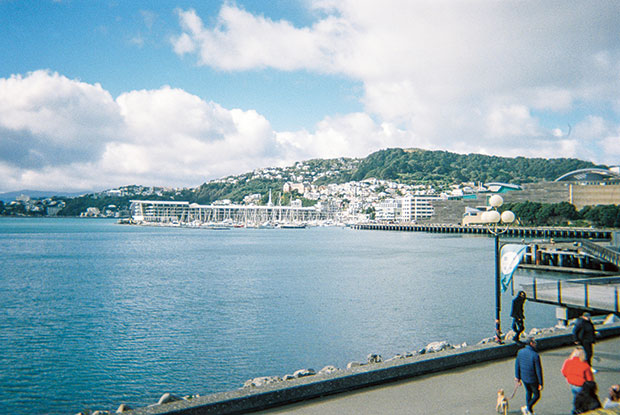 ANJALI BURNETT AND RACHEL EASTING
FASHION DESIGNERS, TWENTY-SEVEN NAMES
What is twenty-seven names? Rachel Easting: A womenswear brand making all our stuff in New Zealand. We try to have fun with our prints, but we're really conscious about making good decisions throughout the production process.
Where is your studio based? RE: We're on Ghuznee Street in Te Aro. Two of the best cafés in Wellington are downstairs – Milk Crate and Customs – and there are lots of local creative businesses around, like ENA, Precinct 35 and our Wellington boutique.
How is Wellington reflected in your designs? Anjali Burnett: Wellingtonians have their own aesthetic – you'll see women on the street and think, "Oh man, she looks so cool." We're not all following the same path, and similarly, our collections aren't all one particular style.
What makes Wellington's cultural scene different from other cities? RE: People are so interested in the arts. The Royal New Zealand Ballet is based here; we've got the City Gallery that's world-class. AB: And everybody knows each other, it's really nice. We've done collaborations with Garage Project brewery, and we're doing one with Six Barrel Soda Co.
If you're in a creative rut, where do you go to get the juices flowing? AB: Probably for a walk up Mount Victoria. It takes about 20 minutes, then you have an amazing view of Wellington and there's so much fresh air.
Best place to see live music? RE: It's been a while, but Meow or San Fran.
What makes Wellington feel like home? AB: The wind, our friends and family, and the people. There's a community feel; when you walk around, you smile at people you know.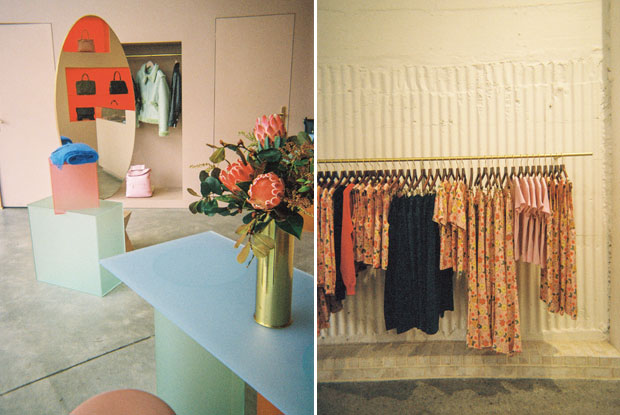 BONNIE BROWN
ILLUSTRATOR AND FOUNDER OF COUNTER JOURNAL
What do you do? I'm a freelance illustrator and also run a new magazine with my partner called Counter Journal.
How would you describe your artwork? It's pretty bold and colourful digital illustration, mainly focused around the female body, as well as some still life-inspired work.
What was your inspiration to start Counter Journal? My partner and I realised we knew a lot of people doing really exciting things in Wellington and its surrounds, and there wasn't really a platform sharing that. With naïve optimism, we decided we'd make our own.
Have you always lived in Wellington? I grew up in Queenstown down south, then my family moved to Nelson when I was 17. I came to Wellington for uni and never left. I really like the vibe: there's a great creative network and a lot of support for small businesses and people starting out.
Where do you work? We work from home a lot in Mount Victoria, which is on the fringe of the city. There are always new cafés and restaurants popping up. I also work from the Drunken Octopus, which is a co-working space for people in hospitality. We're lucky they're sponsoring us to use the space.
Favourite hidden gem in Wellington? I live next door to a little café called Tomboy. It feels like you're having a cup of coffee and slice of cake at your friend's house.
Where would you send a photographer to get great shots? I really like the walk along Oriental Bay – it's a cool opportunity for changing shots of the city. Some of the little laneways are good for urban photography, too. There are always people painting and doing street art.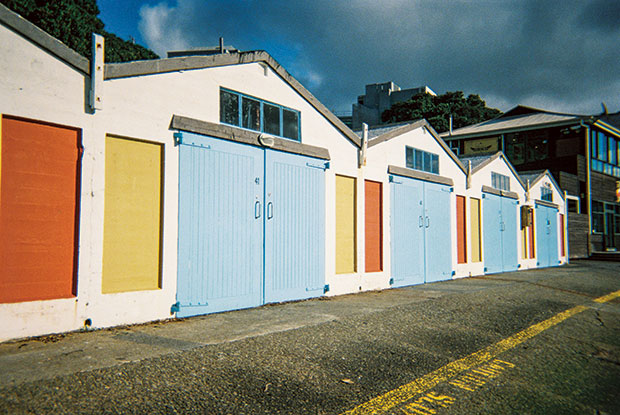 This creative city guide was put together with the help of WellingtonNZ, who are on a mission to make Wellington the most liveable and vibrant region in Australasia. See more of what the city has to offer at wellingtonnz.com.